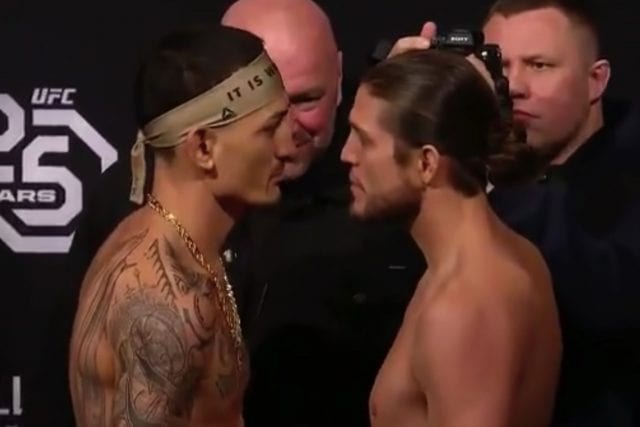 The time is upon us and the main event of tomorrow's (Sat., December 8, 2018) UFC 231 from Toronto has evaded all the feared issues (for now). It's time to finalize that with Holloway & Ortega's final staredown.
Both the champ and challenger made weight without issue at today's early weigh-ins. The rivals just faced off at the ceremonial weigh-ins, and one of the year's most awaited title fights was at hand.
It was an intense faceoff where neither gave an inch. Watch 'Blessed' and 'T-City's' final staredown for the pivotal fight right here:
If you enjoyed this story, please share it on social media!