Video: Half Of Michael Bisping's Toe Hangs Off After Win Over Thales Leites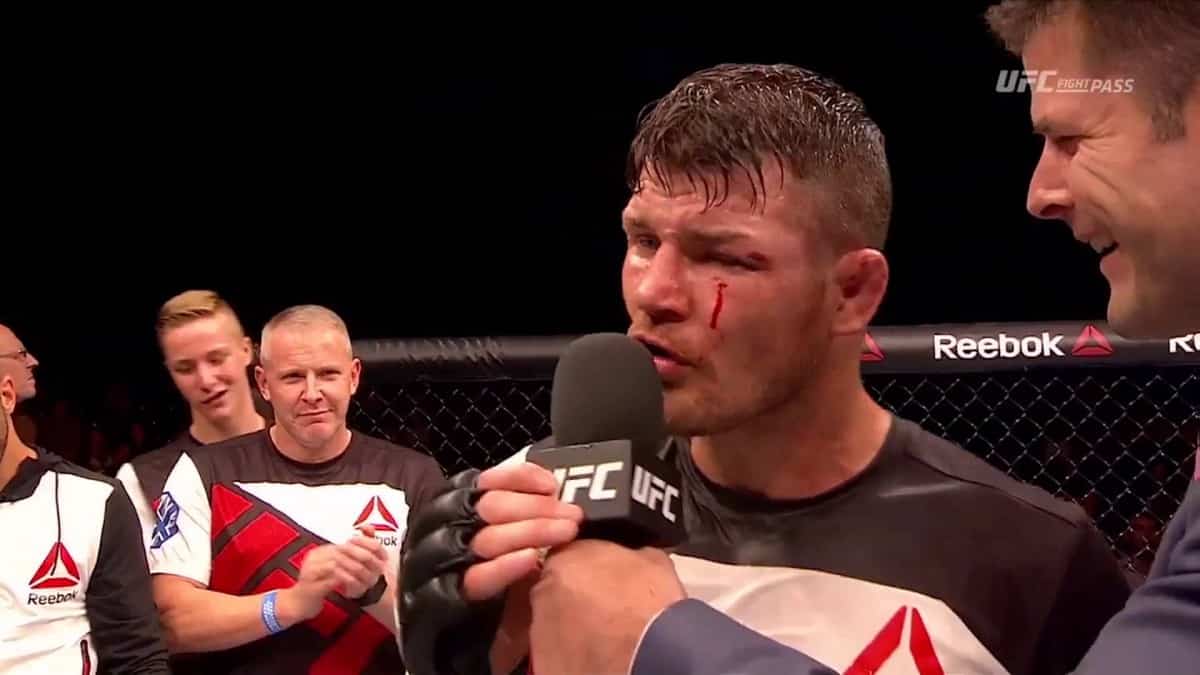 Despite whispers not all that long ago that he close to finished at 6 years old, longtime UFC veteran Michael Bisping doesn't seem to be going anywhere, as the seasoned middleweight edged the formerly surging Thales Leites by split decision in the main event of today's (Sat., July 18, 2015) UFC Fight Night 72 from SSE Hydro in Glasgow, Scotland.
It was a close and pivotal win that capped off the UFC's Scottish debut perfectly, and it should earn the No. 9-ranked Bisping a big fight as he gears up for what will almost certainly be his last title push against the current crop of talented middleweight challengers. But it didn't come without its price, however, as Bisping ate a ton of hard low kicks and big punches from Leites that had him rocked on more than one occasion.
'The Count' did well in countering Leites with a higher volume of his own accurate punches and inside leg kicks, but somewhere along the line he scraped a large portion of his big toe off in the process. Clearly amped up from the adrenaline of the fight, Bisping showed the toe off to the crowd before calling out the true elite of the UFC 185-pound division.
Check out the gruesome injury in his official post-fight interview above.