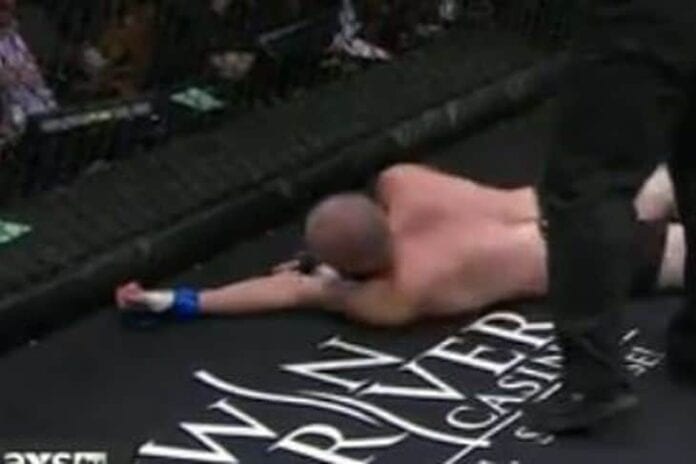 It was definitely a rough weekend for this pro MMA fighter at CES 31, as he suffered a possibly career ending injury….
CES MMA 31 went down this past Friday October 30, 2015, and featured a host of exciting fights and finishes for the Lincoln, R.I. crowd. There was one particular moment that fans will not forget any time soon, and it featured a harrowing injury to one of the evening's undercard fighters.
Buck Pineau got picked up and slammed to the canvas by Pat McCrohan, placing his arm down to attempt to break his fall. As a result, all his weight was pushed down on to the elbow joint, and Pineau suffered a disgusting broken arm/dislocated elbow that ended the fight.
Perhaps on par with Tim Sylvia vs. Frank Mir, Nogueira vs. Mir 2, but not quite up there with Anderson Silva vs. Chris Weidman 2, Pineau has been added to the harrowing list of gross and painful injuries in MMA history.
If you have the stomach, watch the shocking replays from all angles below: