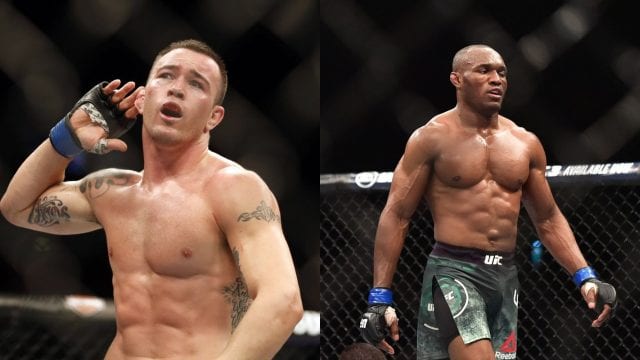 Colby Covington taunts newly crowned UFC welterweight champion Kamaru Usman following the biggest win his career.
Usman captured the title once he scored a dominate unanimous win over Tyron Woodley in the co-headliner of the UFC 235 pay-per-view event. This show went down on Saturday, March 2, 2019 at T-Mobile Arena in Las Vegas, Nevada.
Following the fight, ESPN's Brett Okamoto is reporting that Covington will get the first title shot against "Nigerian Nightmare." This comes straight from UFC President Dana White. He tweeted out the following:
Covington earned the interim welterweight title after being able to score a decision win over former UFC lightweight champion Rafael dos Anjos in the co-main event of the main card for UFC 225 pay-per-view event at the United Center in Chicago, Illinois. However, after turning down a fight at the UFC 228 PPV event and some delays, Usman got the title opportunity instead.
Not only did Covington do an interview with ESPN MMA about being in attendance for this fight, but also tweeted out the following:
"Correction: UFC has already informed Colby Covington he will defend against newly crowned number 1 contender Marty Snoozeman. And that's not news Brett. That's how number 1 contenders work. #PeoplesChamp."