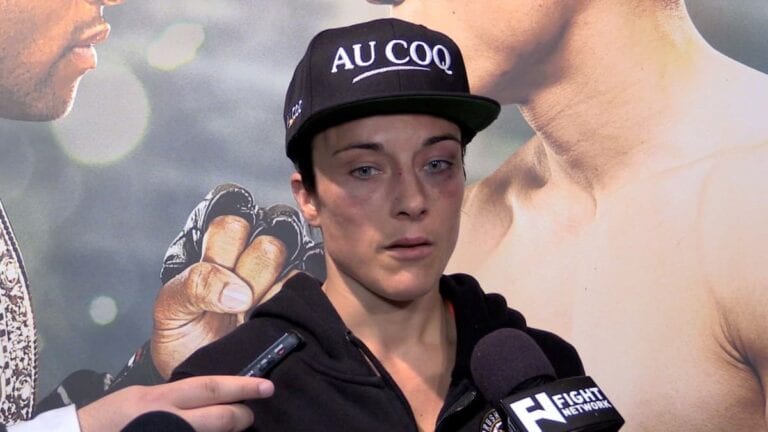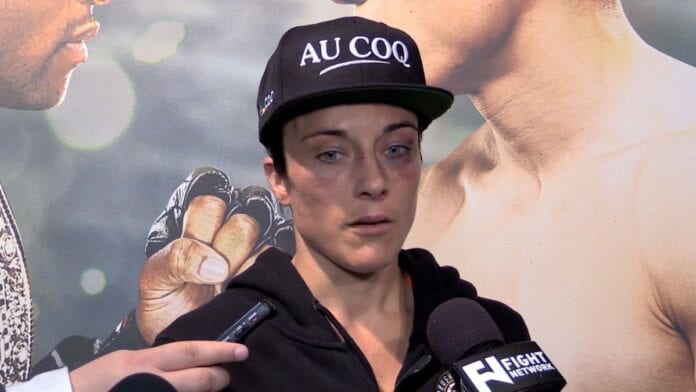 It was recently reported that the United States Anti-Doping Agency (USADA) had banned UFC welterweight Hector "Showeather" Lombard from cornering his teammate, Valerie "Trouble" Letourneau, in the biggest fight of her life against strawweight champion Joanna Jedrzeczyk at UFC 193 this Saturday (November 14, 2015).
Lombard is still dealing with a suspension he received after failing a drug test last January, and apparently suspended athletes are not prohibited to be in the corner of other fighters.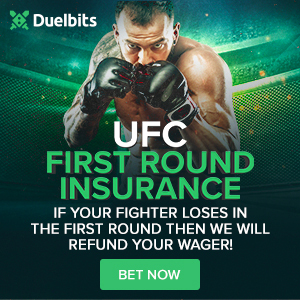 According to the Canadian challenger, Lombard has played an impactful role in her recent successes, and it's safe to say that she isn't happy with the situation:
"The only thing that hurts us is that Hector is such a big part of my improvement in my career in the past two or three years, that I just feel that it's disgusting for him not being able to be there," Letourneau said Wednesday at UFC 193 open workouts. "But he's gonna be in the crowd and he knows how much I care and how grateful for how much he's been helping me. But the job is done and I will go there with no corner and still do my job."
At the end of the day, "Trouble" seems confident nonetheless, but admits that the scenario is far from positive. However, she says that her work was done in the gym:
"I don't want to talk about it too much, because it's nothing positive for me," Letourneau said. "But all I have to say is the job is done. My training was at the gym."
Will Letourneau's work pay off against the vicious and heavily favored "Joanna Champion" in the 70,000 plus seat stadium in Australia this weekend?