Usman Nurmagomedov Issues Statement Following Failed Drug Test and Six-Month Suspension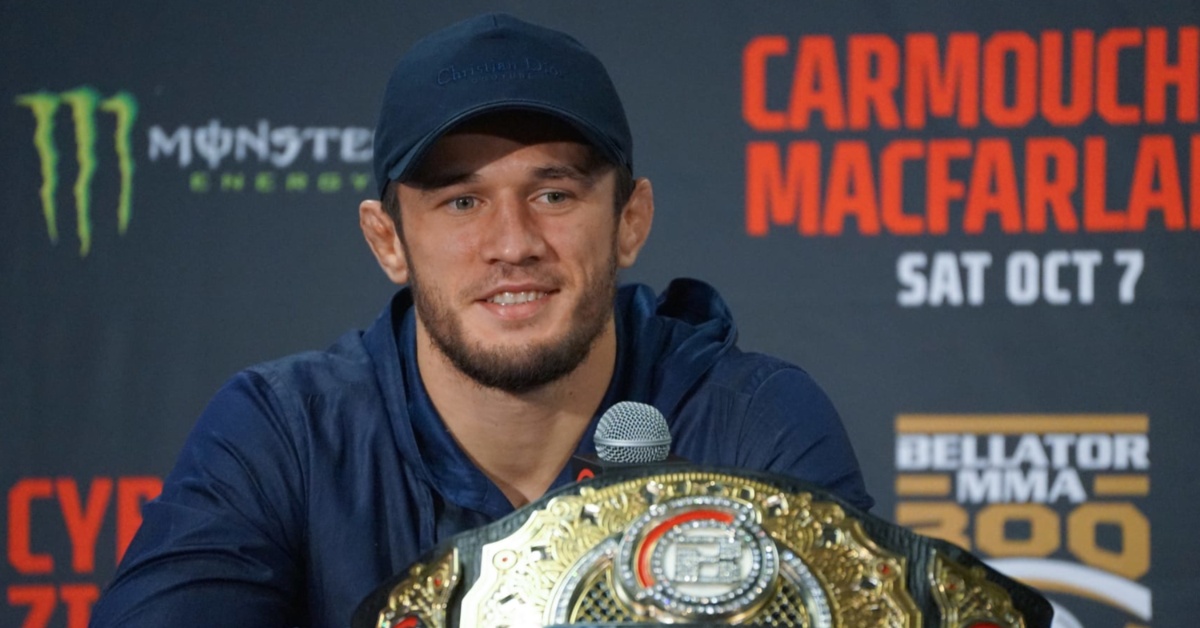 Usman Nurmagomedov issued a statement addressing a failed drug test that has left his status as the Bellator MMA lightweight champion up in the air.
Nurmagomdev was slapped with a six-month suspension by the California State Athletic Commission (CSAC) after it was reported that he had tested positive for a banned substance. Details regarding the substance have yet to be released.
Shortly after the news broke, MMA journalist Ariel Helwani reported that, per a CSAC official, the banned substance was associated with a prescription that Nurmagomedov had, but failed to obtain an exemption for.
Nurmagomedov Comments on his failed test and subsequent suspension
Usman Nurmagomedov released a statement on Instagram, confirming that the substance was related to medications he had taken while undergoing treatment. He did not disclose details of the treatment.
"The results of my test revealed a prohibited substance that entered my body through medications, prescribed to me by a doctor," Nurmagomedov's statement read. "A few months before my fight, I was undergoing treatment, but unfortunately I did not notify the athletic commission in advance.
"I would like to note that the California State Athletic Commission conducted its own full investigation, where I provided all the necessary documents, doctor notes and medical certificates, thanks to which the period of my disqualification was reduced to 6 months, instead of longer suspensions accepted in such cases" (h/t MMA News).
As a result, Nurmagomedov's victory over Brent Primus at Bellator 300 last month has been overturned to a no-contest. He has also been disqualified from the promotion's ongoing Lightweight Grand Prix.
Patricky Pitbull vs. Alexandr Shabliy is scheduled to take place next weekend at Bellator 301. The winner of that bout will presumably face Primus in the $1 million final. It remains to be seen if the tournament final will be contested for an interim title or if Nurmagomedov will be stripped.