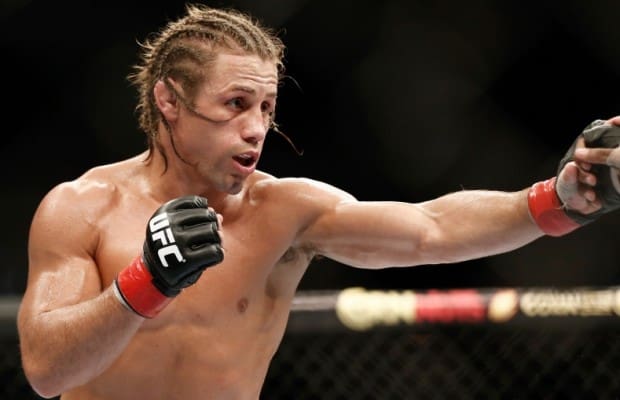 We are now a few weeks in to the The Ultimate Fighter (TUF) 22, and the season has been surprisingly entertaining thus far, as the show has seemed to become less and less enjoyed over the years.
The bickering and slight tension between coaches Urijah Faber, and Conor McGregor has probably contributed to the entertainment value, but unfortunately the two won't be fighting at the show's conclusion, albeit they both had expressed interest in doing so.
McGregor, despite being scheduled to meet reigning featherweight king Jose Aldo in a title unifier on December 12, 2015 at UFC 194, had actually said that he wanted to fight Faber first at the UFC's return to his home of Dublin, Ireland next month, but the promotion wasn't having any of it.
Of course it makes sense that the UFC wouldn't want to put the biggest fight in history between McGregor and Aldo in jeopardy once again, but "The California Kid" has a different idea of why the promotion was hesitant to book him against the "Notorious" one.
McGregor has only lost twice in his career thus far, both by submission, and it just so happens that Faber has a record 19 submission wins to his decorated record:
"It makes sense," Faber said at a recent media event in downtown Los Angeles (Via MMAFighting). "I have the most submissions in the history of the sport and he's tapped to a kneebar in a minute-something, a choke by someone else."
Faber now also has a fight of his own booked on that very same card, as he will drop back down to bantamweight to meet Frankie Saenz in Las Vegas, but the former WEC champion believes that the UFC is protecting their star in McGregor:
"He was going to fighting Aldo, so it was what it was," said Faber, who will meet Frankie Saenz at UFC 194. "I don't think Conor's scared of anything. He's game to fight. The UFC brass is walking gingerly around it."
McGregor was also widely criticized for seemingly avoiding many of the elite 145-pounders on his quest to a title. Is the UFC giving the "Notorious" one perfectly matched stylistic opponents?
If you enjoyed this story, please share it on social media!