Unforgettable: Bas Rutten Discusses His Greatest Opponents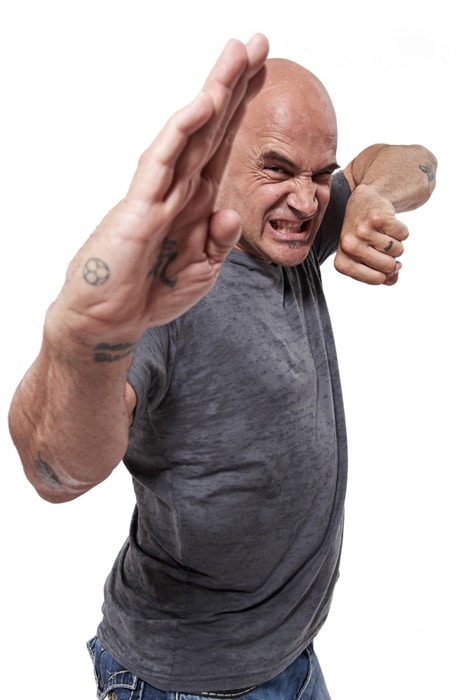 (Photo via FUEL TV)
A near-mythological figure in the world of combat sports, Bas Rutten's achievements include three King of Pancrase titles, a UFC heavyweight championship, broadcasting gigs for PRIDE and Inside MMA, various movie cameos, and a starring role in the greatest instructional video of all time. "El Guapo" was kind enough to give us a few minutes of his time this week to discuss his legendary fight career, and the opponents who stood out across a number of categories. Show your appreciation by following Bas on Twitter and Facebook, and watch out for his latest big-screen appearance in the MMA comedy flick Here Comes the Boom next month.
Toughest chin: That has to be Masakatsu Funaki and my last opponent Ruben Villareal. Funaki I hit and kneed so hard that my palms and knee were bruised, until the final knee where I grabbed Funaki's hair and drilled the knee in his face, but boy, every time he got back up, it was crazy. Villareal, although I had a rib out and couldn't hit a bag the last two weeks [of training], I still hit him hard, and right on his chin every time. First he said to me, "Damn, you're fast." I said "Thank you," then I hit him again and he said, "And you hit hard." I told him, "Apparently not hard enough!" It was funny.
Heaviest hands: I was very fortunate never to have anybody connecting full. I have pretty good defense. So I honestly can't tell you; I've never been hit hard. Though I guess in training I have. Pedro Rizzo has very heavy hands.
Best grappling/submissions: At the time I would say Funaki and Ken Shamrock. I never faced Ken with my new and improved ground skills, After my last loss against Ken, I finally found one person who would train with me. We would go crazy, only ground, two or sometimes three times a day. From my next eight fights, I won seven by submission. I got "the bug."
Best kicks/knees: Hard one; Guy Mezger and Maurice Smith.
Most underrated: Keiichiro Yamamiya, he beat guys like, Denis Kang, Chris Lytle, Nate Marquardt, Chael Sonnen — he was always flying under the radar.
Fastest on his feet/hardest to hit: Mezger.
Most annoying: Jason de Lucia, was complaining about that I hit him in the throat, pills, and did some other things. First of all, I didn't hit his throat. Second, you know how hard that is when somebody has his chin down? The kick is also not even close to the pills. You will hear me say in the fight, "Tell them the truth Jason." But Jason could also be on my list as the most underrated. I think he had a lot of bad luck all the time, but he had good ground and striking skills, one of the first fighters who had both, but for some reason it didn't work out for him, which surprised me.
Best overall fighter: Probably Tsuyoshi Kohsaka, Kodokan black belt Judo and Maurice Smith taught him striking. I think Guy Mezger also had good overall skills, and later Frank Shamrock, when he improved his striking.
Most surprising: Kiuma Kunioku, he was fast on the ground and hard to submit. I caught him in a guillotine but he used a "rope escape" later that won me the fight. I thought he would be easy to submit or KO, was he was very "slippery" — not from grease, but from skill. From his 58 matches he only lost 4 times by submission.
Sweetest victory: My rematch with Funaki. He beat me the first time, then they waited for my rematch until my last fight on the contract was up. They thought he was gonna beat me again, and that would be, of course, good for the new contract negotiations. They were wrong.

Most bitter defeat: My second match against Ken. I trained to defend that knee bar for four weeks, two times a day, we focused on that exact move, "Knee bar from half guard." But they taught me wrong! They taught me that he was gonna slide his foot over my hip to get it, and in the fight I focused on that, but then he threw his leg over my head? That really made me angry. They should have told me, "just hold his leg," but since I didn't have any ground experience, I, of course, listened to the person that was teaching me. It's OK though, that fight made me the fighter I became. From that moment on I listened, but I always would look for more ways myself, and it worked — I never lost a fight again!
(BG)