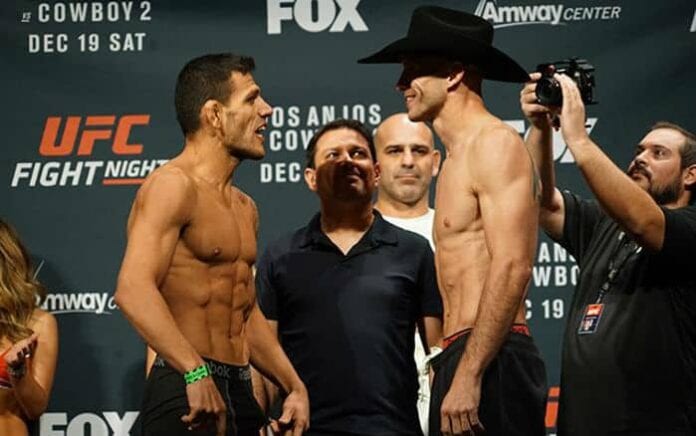 With every decision comes a consequence and for those fighters who took part in battle this past at UFC on FOX 17, it's their time to faces those consequences in the form of medical suspensions.
Some of the more notable suspensions include C.B. Dollaway being out for at least 60 days, Donald Cerrone being out 45 days, and Junior Dos Santos being out for 30 days.
UFC on FOX 17 took place at the Amway Center in Orlando on Saturday, December 19th, 2015 and marked the final event of the year for the promotion. The event aired on FOX, FOX Sports 1 and UFC Fight Pass. The main event was a lightweight title fight between Rafael dos Anjos and Donald Cerrone while the co-main event was a heavyweight collision between Junior dos Santos and Alistair Overeem.
Here are the entire medical suspensions:
C.B. Dollaway: Suspended indefinitely pending CT scan and doctor's clearance; regardless, suspended no less than 60 days
Cole Miller: Suspended indefinitely pending orthopedic clearance on left eye
Luiz Henrique: Suspended 90 days requires neurologist's clearance
Donald Cerrone: Suspended 45 days
Junior dos Santos: Suspended 30 days

Josh Samman: Suspended 30 days due to contusions to face, hard fight