UFC Fight Night 96 Salaries: Nate Marquardt Banks Over $100,000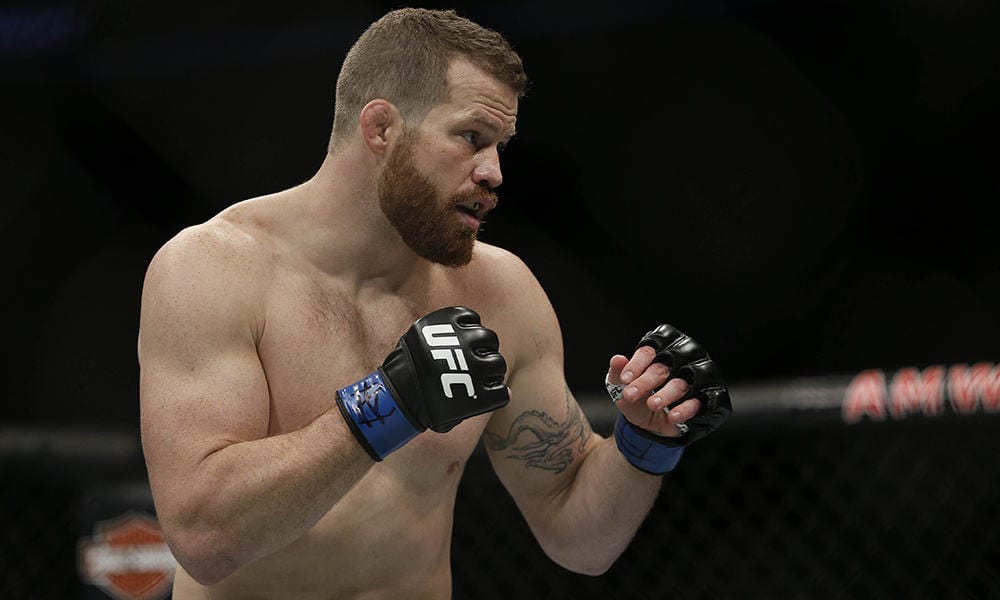 The Oregon Athletic Commission released the UFC Fight Night 96 salaries on Wednesday, and the UFC had to pay some of the top tier fighters who took part in the event some big money. John Lineker earned $72,000 while John Dodson earned $38,000. Alex Oliveira earned $43,200 and topping the payouts was Nate Marquardt with $112,000. 
UFC Fight Night 96 took place on October 1st, 2016 from the Moda Center in Portland, Ore. The UFC Fight Pass prelims began at 7:15 p.m. ET with four bouts while the FOX Sports 2 prelims aired at p.m. ET with four bouts. The main card began at 11 p.m. ET on FS1 with four bouts.
The full payouts include:
John Lineker: $72,000 (Lineker forfeited 20 percent of his original $40,000 purse to Dodson for missing weight) def. John Dodson: $38,000 (includes 8,000 from Lineker's purse)
Alex Oliveira: $43,200 (includes $24,000 win bonus. Oliveira forfeited 20 percent of his original $24,000 purse to Brooks for missing weight) def. Will Brooks: $57,800 (includes $4,800 from Oliveira's purse)
Zak Ottow: $24,000 (includes $12,000 win bonus) def. Josh Burkman: $54,000
Brandon Moreno: $20,000 (includes $10,000 win bonus) def. Louis Smolka: $32,000
Luis Henrique da Silva: $24,000 (includes $ win bonus) def. Joachim Christensen: $10,000
Andre Fili: $39,200 (includes $18,000 win bonus and $3,200 from Dias' purse) def. Hacran Dias: $12,800 (Dias forfeited 20 percent of his original $16,000 purse to Fili for missing weight)
Shamil Abdurakhimov: $28,000 (includes $14,000 win bonus) def. Walt Harris: $12,000
Elizeu Zaleski dos Santos: $24,000 (includes $12,000 win bonus) def. Keita Nakamura: $19,000
Nate Marquardt: $112,000 (includes $56,000 win bonus) def. Tamdan McCrory: $15,000
Ion Cutelaba: $20,000 (includes $10,000 win bonus) def. Jonathan Wilson: $12,000
Curtis Blaydes: $20,000 (includes $ win bonus) def. Cody East: $10,000
Ketlen Vieira: $20,000 (includes $10,000 win bonus) def. Kelly Faszholz: $10,000