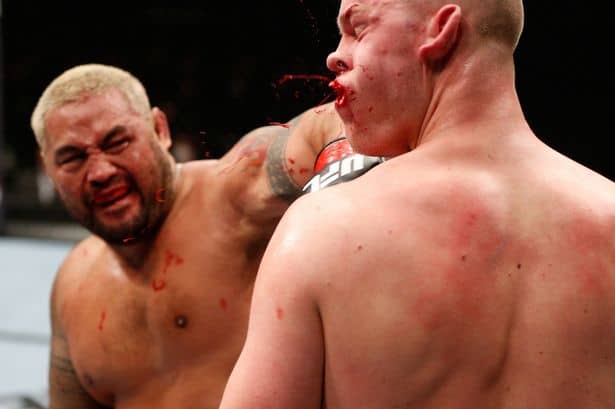 Mark Hunt vs. Frank Mir:
Mike Drahota:
There may not be much more than the potential of an all-out slugfest featuring Hunt against a former champ in his native Australia, but this fight should at least deliver that. Obviously the edge goes to Hunt if he can keep the fight standing despite Mir's recent improvements in that area, and 'The Super Samoan' has certainly looked in great shape recently. But his weakness has always been submissions, and there may be no more of a diverse and dangerous finisher on the mat than Mir. If the two-time former champ can weather the storm to tire Hunt out even a bit, he should open up the doors for a submission. Mir via round two submission.
Rory Kernaghan:
Frank Mir and Mark Hunt are two of the most well-traveled heavyweights who are still actively fighting. In terms of mixed martial arts, Mir is the more accomplished, and certainly has a huge advantage on the mat, but he faces in 'The Super Samoan' a K-1 champion with seriously meaty hands. The issue that stands out to me in this fight is that Mir has a tendency to test his stand-up in the Octagon, even against clearly more dangerous fighters, and it can prove costly for the former heavyweight champion. Of course we know Mir has some serious knockout power, but he'd be foolish to keep this standing against a one-punch finisher like Hunt. Although his durability has improved recently, I just don't see Mir withstanding the punishing blows of Hunt for even one round. It pains me to say it, but I see a brutal knockout win for Hunt in the first round.
Mike Henken:
Both men have looked somewhat solid as of late with Hunt finishing Antonio Silva in his last bout and Mir winning two of his last three, albeit most recently dropping a decision to Andrei Arlovski. In my opinion, "The Super Samoan" holds the clear striking advantage here in terms of power and experience, while Mir most definitely holds the grappling advantage. I feel as if Mir's striking has improved enough to avoid Hunt's big shots, and drag this fight to the mat where I ultimately see him finishing the bout. Mir by third-round submission.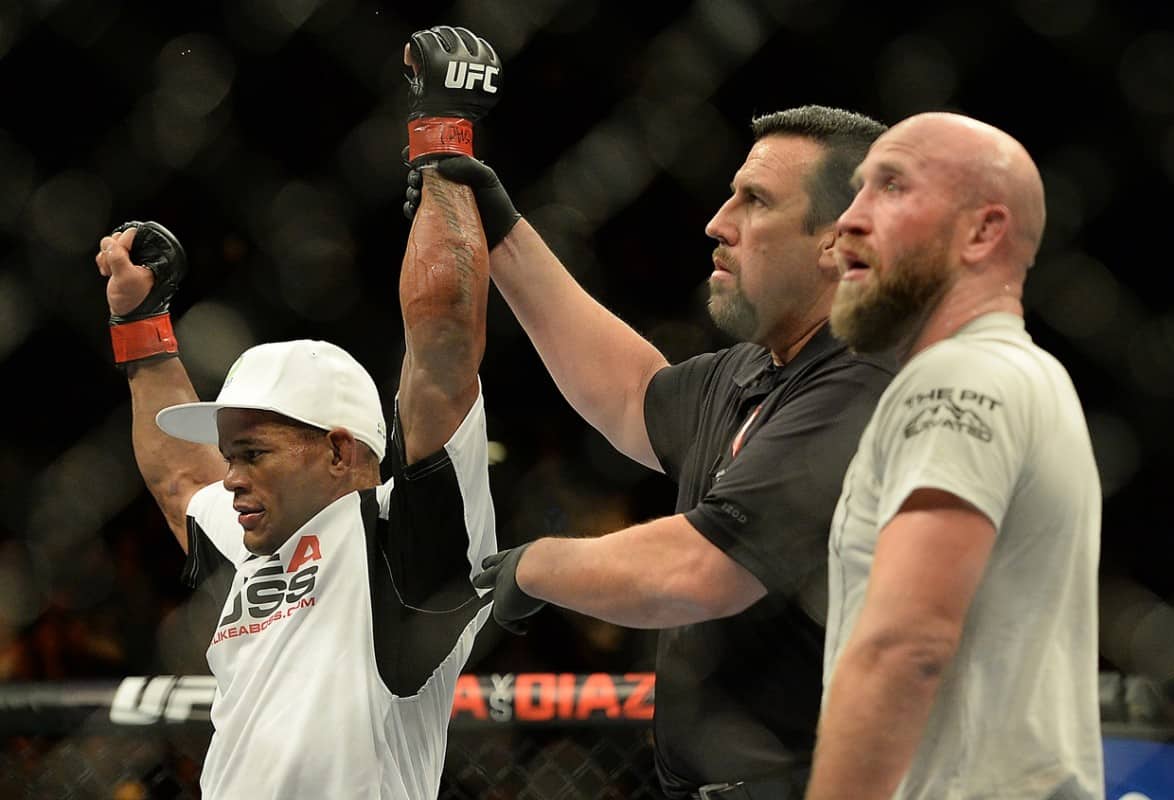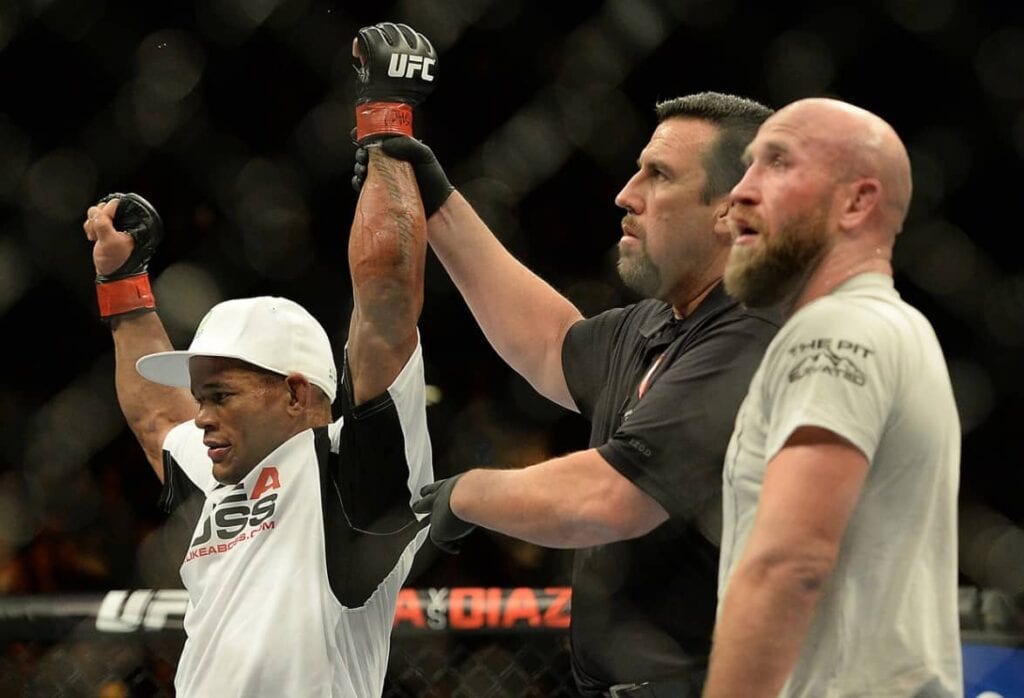 Hector Lombard vs. Neil Magny:
Mike Drahota:
This match-up I kind of a strange bout for Lombard, but it nonetheless could be a dangerous one for the aging former champion who is coming off suspension. Magny has looked like one of the best up-and-coming prospects in the stacked welterweight division, with his only loss in his last nine coming on the ground to Demian Maia, hardly a mistake he can be faulted for. Magny will have the far superior reach and technical striking edge on the power-punching Lombard, and with Magny's weakness submissions, it would be in the Cuban Olympic judoka's best interest to get this to the ground. But I don't see it playing out there, as I believe Magny will use his range to pick Lombard apart on the outside to win the upset. I'm picking Magny by decision.
Rory Kernaghan:
Lombard meets Magny in a co-main event that will interest those keen on sports betting. The heavy-handed former Bellator champion 'Lightning' (I know, but I refuse to acknowledge 'Showeather' as a nickname) is in fact the betting underdog. Magny has the reach for sure, but outside the physical advantages, where can he win this fight? Talking of physicality, expect to see a much smaller Lombard if he was in fact abusing steroids, which could also factor in to a lackluster performance if ring rust comes into play too much. Hector has proven to be frustrating for his fans in the Octagon at times, and Magny really has the footwork to negate the smaller man's abilities to get planted and land bombs. The possibility of a KO is there for 'Lightning,' but I don't see him outlasting the athletic Magny. I'm taking Magny by unanimous decision.
Mike Henken:
Despite recently serving out a suspension, Lombard has looked like a rejuvenated man at 170 pounds, possessing high-level grappling skills along with brute strength. Magny is a very well rounded contender, winning his last two bouts. While he does have potential to make some noise in the division, I expect to see Magny fall to a hungry and motivated Lombard. Lombard by round two TKO.