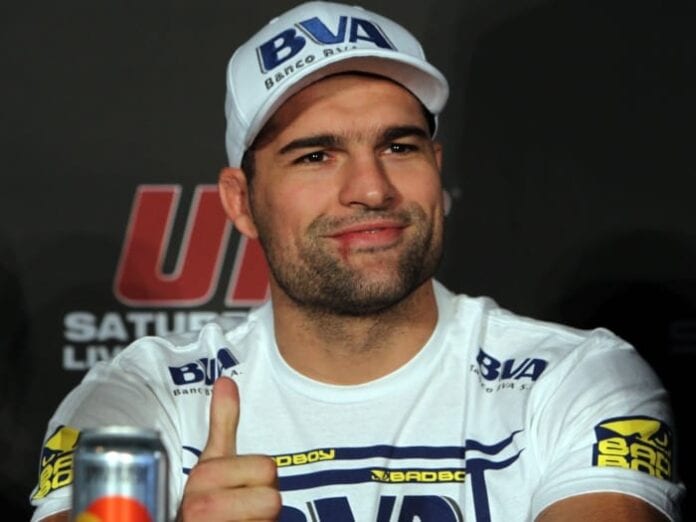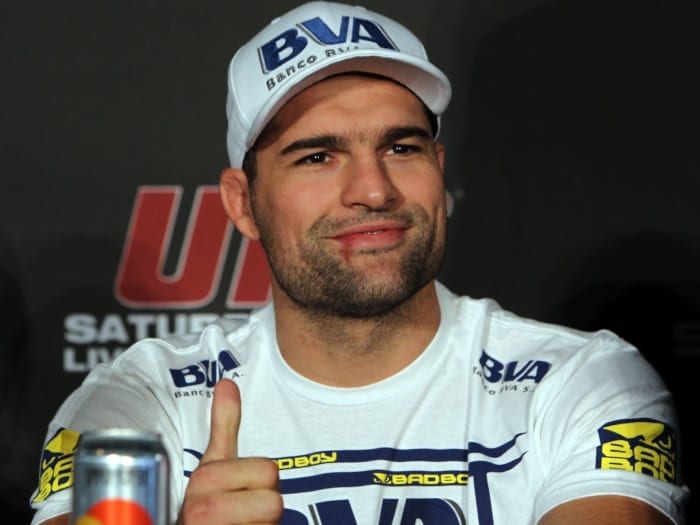 The UFC Fight Night 56 medical suspension list reveals Shogun Rua didn't get too hurt…..
UFC Fight Night 56 went down this past Saturday (November 8th, 2014) in Uberlandia, Brazil. Featured in the main event, was Ovince St-Preux's brutal 34-second TKO win over Mauricio Shogun Rua. That being said, it looks like the Chute Box throwback wasn't all that hurt by OSP, at least not anything broken or requiring excessive medical attention, as the UFC Fight Night 56 medical suspension list points out.
Coby Colvington and Warlley Alves were not as fortunate it seems, as they have both bee hit with 180 suspensions pending clearance. The wrestler Covington has possibly broken a bone in his foot, and it looks like Alves may have a broken rib after his barn burner against Alan Jouban.
Take a look of the full UFC Fight Night 56 medical suspension list below:
Colby Covington: Suspended 180 days pending clearance of foot
Wagner Silva: Suspended 30 days; 21 days no contact
Tim Gorman: Suspended 45 days; 30 days no contact
Thomas Almeida: Suspended 60 days; 45 days no contact
Charlie Brenneman: Suspended 30 days; 21 days no contact
Leandro Silva: Suspended 30 days; 21 days no contact
Trevor Smith: Suspended 45 days; 30 days no contact
Caio Magalhaes: Suspended 14 days; 7 days no contact
Rodolfo Rubio: Suspended 30 days; 21 days no contact
Diego Rivas: Suspended 45 days; 30 days no contact
Nina Ansaroff: Suspended 30 days; 21 days no contact
Juliana Lima: Suspended 30 days; 21 days no contact
Jorge Oliveira: Suspended 45 days; 30 days no contact
Dhiego Lima: Suspended 45 days; 30 days no contact
Leon Edwards: Suspended 45 days; 30 days no contact
Claudio Silva: Suspended 45 days; 30 days no contact
Alan Jouban: Suspended 45 days; 30 days no contact
Warlley Alves: Suspended 180 days pending clearance of right rib
Ovince St. Preux: Suspended 14 days; 7 days no contact
Mauricio Rua: Suspended 60 days; 45 days no contact
Follow @Rorylowkick

Follow @LowKick_MMA

Tweet