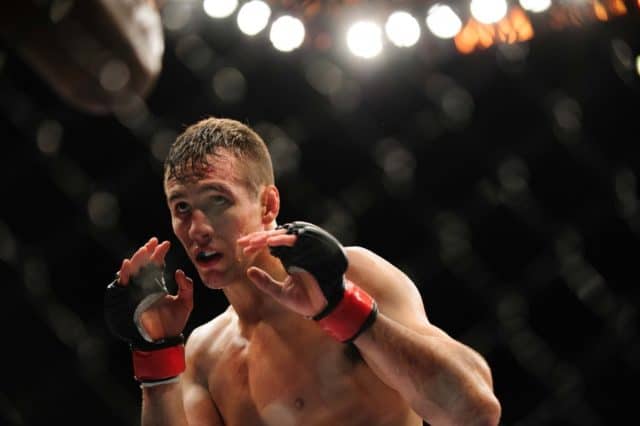 Last weekend's (Sat., October 4, 2014) UFC Fight Night 54 from the Scotiabank Center in Halifax, Nova Scotia, featured several hard-hitting bouts for Canadian fans to enjoy.
The main event was a pivotal one, as No. 2 welterweight Rory MacDonald scored an impressive knockout of former Strikeforce champ Tarec Saffiedine and finally cemented the title shot he was basically given when he debuted in the UFC back in 2010.
In other action, two The Ultimate Fighter (TUF) Nations winners picked up wins on home soil, and No. 4-ranked bantamweight Raphael Assuncao took out No. 10 Bryan Caraway in the co-main event.
All of the fights were recorded with the Fight Motion cam from UFC on FOX, providing a different look at the action. Check out the highlights, which include Chad Laprise's German Suplex of Yosdenis Cedeno, Assuncao's brutal leg kicks, and of course, MacDonald's thunderous knockout of the "Sponge," below:
Photo: Anne-Marie Sorvin for USA TODAY Sports
If you enjoyed this story, please share it on social media!