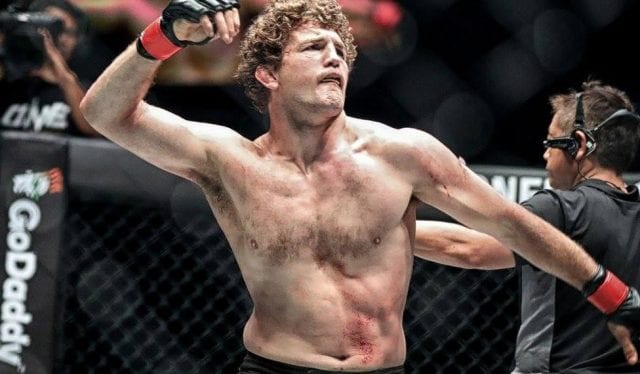 Former welterweight champ Robbie Lawler will welcome Ben Askren to the Octagon as the two will meet in a pivotal 170-pound scrap.
As always, stay posted to LowkickMMA as we will have all of the UFC 235 results as they break.
Lawler (28-12 1NC) has been out of action for over a year getting back to full strength after recovering from surgery. We will find out of the 36-year-old still has "IT" on Saturday night.
It's been a long time coming for Askren (18-0) who finds himself finally making his UFC debut after a 10 year MMA career. The time for talking is over.
Round One
Askren shoots right away. Lawler defends and flips Askren to the canvas. Lawler opens up and drops bombs on Lawler he throws an elbow and splits him open. He is pounding Askren. Somehow Askren has made it through the madness. Lawler lands a knee to Askren's body. The fight slows a bit and Askren clinches Lawler against the cage. He is looking to pick Lawler's ankle. He changes and locks his body and drags Lawler to the ground. Askren locks in a bulldog choke. It looks like Lawler is out but he is not. The fight is stopped.
Ben Askren defeats Robbie Lawler via submission (bulldog choke) at 3:20 of round one
If you enjoyed this story, please share it on social media!