It's the fight we've all been waiting a long time for. Cris Cyborg vs. Ronda Rousey is one of those matches that's been talked about for years, but has never quite reached an agreement. During Rousey's reign as UFC women's bantamweight champion, the subject of fighting Cyborg was hotly debated. Going much deeper than just two elite WWMA stars colliding, the Rousey-Cyborg saga has seen many twists and turns. Before Rousey had even stepped foot in the Strikeforce cage, any cage for that matter, Cristiane Justino had won the promotion's inaugural featherweight championship. Defeating one of the pioneers of women's MMA, Gina Carano, Cyborg was crowned queen in 2009.
Finding her own stride in 2011, a fresh-faced former Olympic Judoka named Ronda Rousey progressed to 4-0 as a professional. Facing Miesha Tate in 2012, 'Rowdy' decided to drop from featherweight to bantamweight, winning the Strikeforce 135-pound title. Two months prior to Rousey's first title win it was announced that Cyborg had tested positive for Stanozolol. This would prove to be one of many future barriers to the fight we were all dying to see.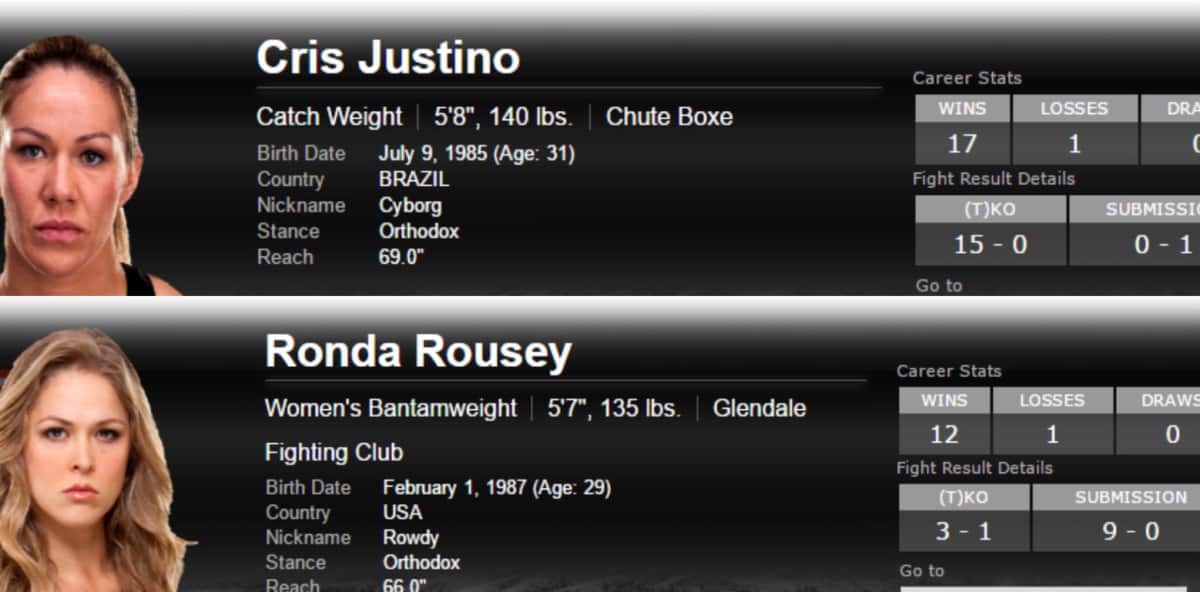 The Rivalry
Following one title defense against Julia Budd, Ronda Rousey crossed over to the UFC with a submission win over Liz Carmouche. In April 2013 Cristiane Justino had completed her one-year suspension, and returned to defeat Fiona Muxlow under the Invicta FC banner. Fighting once more in 2013, both Cyborg and 'Rowdy' scored pivotal career win. After a stint as coaches on The Ultimate Fighter, Rousey and her old rival Miesha Tate collided in a rematch at UFC 168. With the spotlight firmly fixed on her, 'Rowdy' scored her eighth straight armbar victory.
'Rousey's' Brazilian counterpart would claim the Invicta featherweight strap after punishing Marloes Coenen, also a rematch of their 2010 encounter. It was at this point that the Rousey vs. Cyborg train began gaining steam, and their rivalry became big news. Taking aim at Cyborg in a number of controversial rants, Rousey mocked the Brazilian over her failed drug test. Even UFC president Dana White joined in, as Justino's character was well and truly put on blast.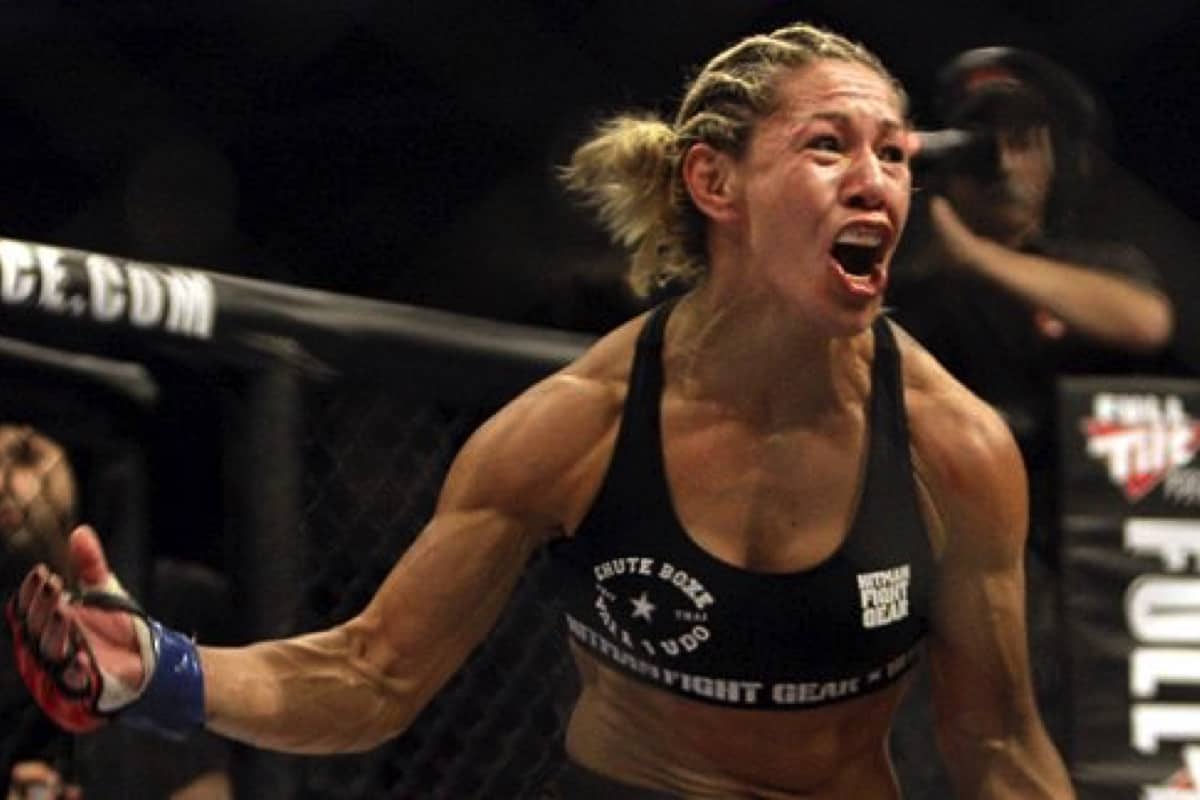 Continuation
Taking a break from MMA after her 2013 title win for Invicta FC, Cyborg returned to Muay Thai. Defeating Jennifer Colomb by TKO at Lion Fight 11, the Brazilian knockout artist fought for the welterweight title against seasoned Thai boxing veteran Jorina Baars. Justino lost by unanimous decision, but it was a very respectable performance against such a high level pure striker. Rousey had competed once during this period, a TKO victory over Sara McMann.
The rivalry continued between the two titans of WMMA, as weight now seemed to be the major issue. Appearing to lay down some ground rules, Dana White and Ronda Rousey demanded a clean drug test from Cris Cyborg, and the bantamweight champion refused to move out of her own weight class for the bout. Cyborg's manager of the time, Tito Ortiz, believed his client could indeed make 135 pounds, and so the fight edged closer to reality. As we now know, there's no way the Brazilian would ever make close to the bantamweight limit.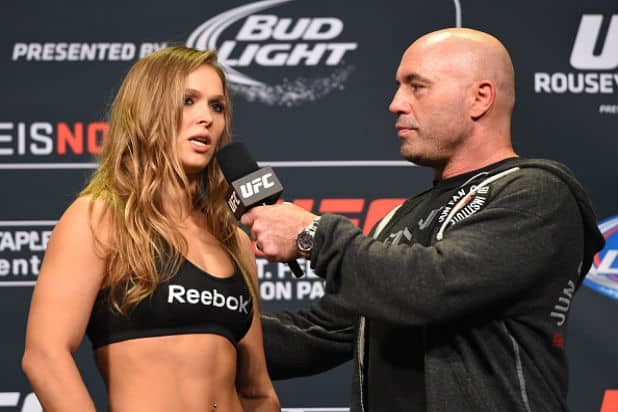 Different Directions?
Although their careers had run strangely parallel, a shift in direction was coming. As anticipation for their long-awaited clash reached fever pitch, negotiations began falling apart. Ronda Rousey would close out 2014 with a KO win over Alexis Davis at UFC 175. 'Rowdy' was now the biggest draw in the UFC, and she used her time in the limelight to further slander Cyborg's name. Fighting within 24 hours of each other, in the same city, Rousey and Justino each scored sub-minute wins in Los Angeles, California in February 2015.
Invicta FC had struck a deal with UFC Fight Pass, the promotion's growing digital network. Cyborg would go on to wow the crowds with a crushing TKO against Faith Van Duin in 45 seconds. Just three weeks after, Rousey smashed Bethe Correia with a clean 34-second KO at UFC 190. The accolades came pouring in for the ever-popular Rousey, and rumours of a December clash with Cyborg spread like wildfire. There was certainly a monster fight set for that winter, but it would not involve Cyborg.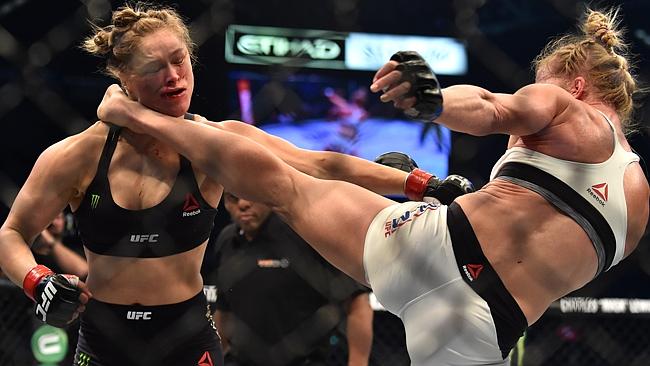 The Holm Coming
Holly Holm smashed through the indestructible aura of Ronda Rousey at UFC 193. In front of millions of viewers, 'The Preacher's Daughter' toppled the bantamweight queen and ended her reign with a brutal KO. Oddly enough, this crazy moment could prove to be the catalyst of Cyborg vs. Rousey finally happening. The fallen champ has not fought again since that December night. Justino, however, crossed over to the UFC after one more Invicta title defense, and has squashed Leslie Smith and Lina Lansberg so far in 2016.
Again, there's the issue of weight, as the promotion is clearly not motivated to make a women's featherweight division. Cyborg is forced to cut brutal amounts just to make the catchweight of 140 pounds, but herein lies a beautiful possibility. With no belt to cling to, Ronda Rousey would be free to jump up to 140 pounds in an attempt to settle the feud with Cris Cyborg.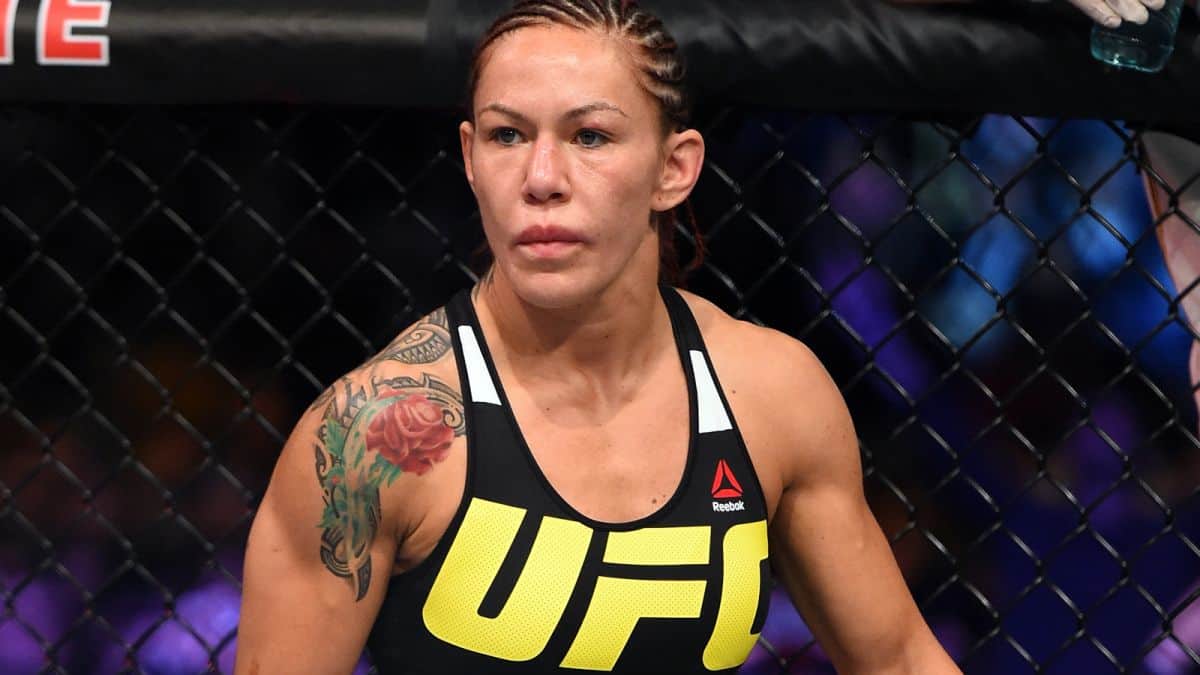 Weighting Game
With UFC 206 looking filled, there's one big pay-per-view card left on the 2016 horizon. UFC 207 on December 30, and guess who's rumoured to be returning by year's end? Yep, former women's bantamweight champion Ronda Rousey. Anyone else got a better idea for 'Rowdy's' comeback fight than a clash with Cris Cyborg?
Two careers that have been following the same linear sequence for so long, have inspired so many debates over the years, should meet. Its meant to be.