UFC 189 Embedded Episode 5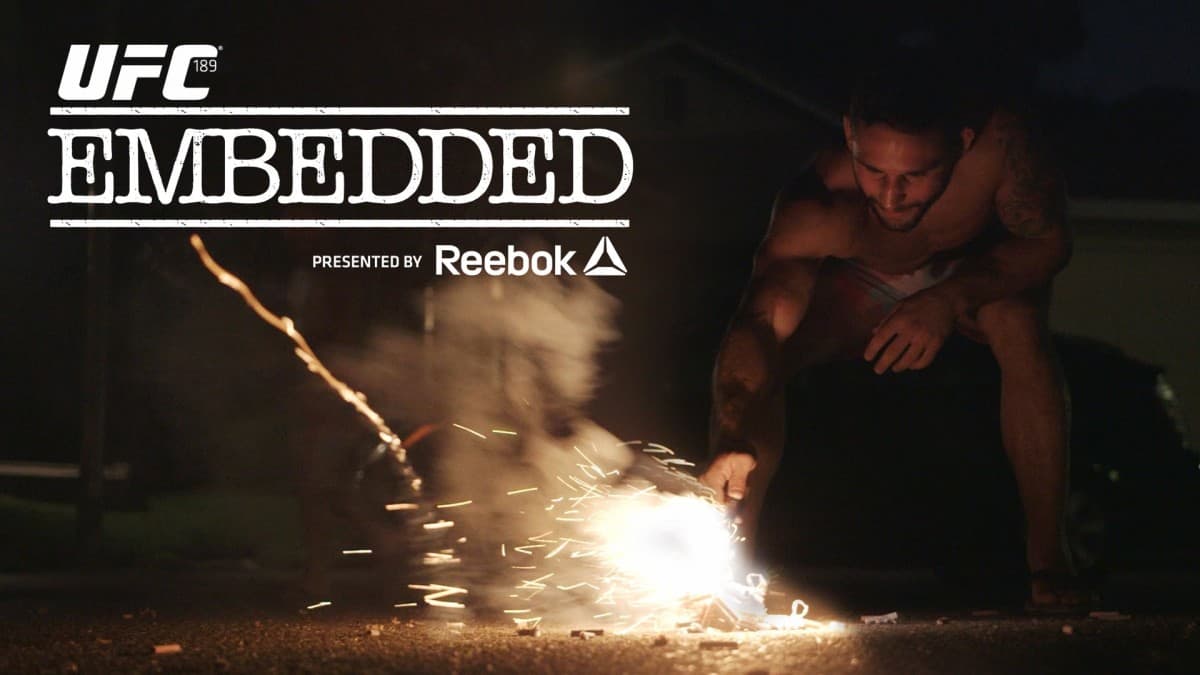 It is now officially fight week, as UFC 189 is set for this Saturday (July 11, 2015) night live on pay-per-view (PPV) from the MGM Grand Garden Arena in Las Vegas, Nevada. The UFC has continued their final promotional push with their Embedded series, and episode five was released today (July 6, 2015), which can be seen above.
The episode opens in Sacramento, California at Team Alpha Male, home to former title challenger Chad "Money" Mendes, who accepted this fight for the interim title with Conor McGregor on extremely short notice. However, Mendes looks in tremendous shape, and he and his team are very confident, as he warns McGregor.
Mendes' camp then takes a trip out to the water on a boat, and the confidence among them is once again seen.
The view then shifts over to the Irish phenom McGregor as he fine tunes his skills, lightly sparring. For McGregor, it's almost fight night, and he says it's all about feeling the fight now.
Later on, the American in Mendes can be seen celebrating the fourth of July by lighting off some fireworks, while McGregor tunes in to some fireworks of his own from his mansion in Vegas.
The episode closes with the "Notorious" promising real fireworks on July 11th.