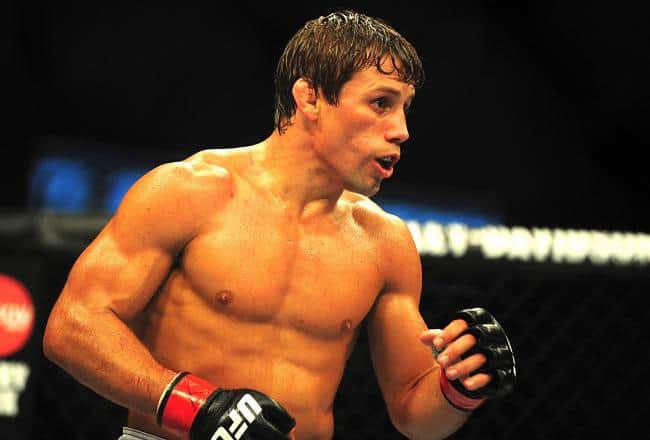 UFC 181 was everything we hoped for and more. The action was non stop, the finishes were brutal and spectacular, and the title fights topped off what was a thoroughly entertaining card. As we take one last focused glance in the rear view at UFC 181, feel free to debate the following points that the event raised:
Robbie Lawler's decision
Robbie Lawler vs Johny Hendricks 2 might not have lived up to their previous bout, in fact it was completely different, but it does raise some points for debate; firstly, did "Ruthless" win? Upon first glance, the decision seemed sketchy, but when you rewatch it, the decision seems righteous. Lawler is a crafty veteran, and his methodology on fight night was near perfect.
He opens the fight with around 15 hard, significant head and body shots, probably doing more damage in than one minute than for the rest of the opening stanza. Two and three go to Johny Hendricks, obviously, and round five went to Lawler for the absolute beating he put on "Bigg Rigg". So in my mind, the only round up for debate is number four. During which, Hendricks stalled, and Lawler turned up the heat towards the end.
It's a toss up really, and who would have been happy to see Hendricks remain champion with that performance?
"Showtime" at the Mandalay Bay
UFC lightweight champion Anthony Pettis made his successful comeback from injury and The Ultimate Fighter duties at UFC 181, after a 15-month absence. That being said, you could argue that Gilbert Melendez was winning the fight before he was finished, so props to the heavy underdog there.
Pettis once again showed that he is tough, durable, and super-well rounded all in the space of about seven minutes. All in all, a successful return for "Showtime", and it's no small task submitting the Cesar Gracie BJJ product "El Nino"".
Urijah Faber's cans
""The California Kid" has long been one of my favorite characters in the game; he is humble and a nice guy outside the octagon, but an explosive talent when he gets locked inside. Only thing is, he has been facing some serious bums in recent outings. Also, it very nearly backfired on him this time. I know that he has only been up against Alex Cacares and Francisco Rivera since his last high profile fight, but these guys don't deserve to be in the same cage as Faber IMO.
Rivera arguably was beating "TCK" before being brutally eye poked, albeit by accident, and subsequently tapped by bully choke. The point I'm trying to make is that the 'bum of the month club' needs to stop, and Urijah Faber needs to get back to where he belongs; In the land of PPV!
Props
Ashlee-Evans Smith for the best dolphin flop of the evening
Joe Silva for matching Travis Browne with Brendan "Big Brown" Schaub
Josh Samman for his epic head kick knockout over Eddie Gordon
Todd Duffee for his awesome finish and friendly voice
And finally Abel Trujillo for gassing after five minutes
See Robbie Lawler vs Johny Hendricks highlights here
See Anthony Pettis vs Gilbert Melendez highlights here
See Travis Browne vs Brendan Schaub highlights here