Tyron Woodley plays up potential UFC return, fight with rival Israel Adesanya: 'I don't like him'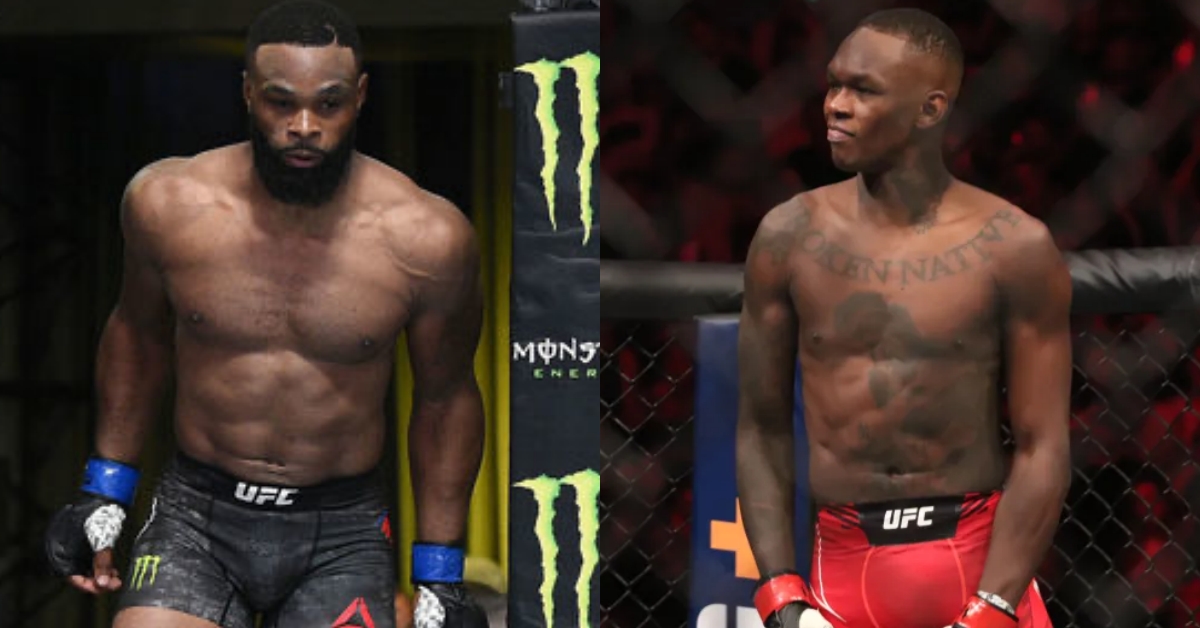 Former undisputed welterweight champion, Tyron Woodley has been sidelined from active mixed martial arts competition since he suffered a fourth consecutive loss to recent winner, Vicente Luque back in 2021, however, the St. Louis native insists he would entertain a fight with former two-time middleweight champion, Israel Adesanya in a potential UFC comeback.
Woodley, a former undisputed welterweight champion under the banner of the UFC, has been sidelined from active combat sports competition since he suffered a second consecutive loss to Jake Paul – the second of which in a stunning KO loss to the Ohio native in their 2021 professional boxing rematch.
Tyron Woodley discusses potential UFC return
Ending his tenure under the banner of the Dana White-led banner following a D'Arce choke submission loss to the above-mentioned, Luque, the polarizing, Woodley has claimed he would entertain a stunning UFC return if he got the opportunity to stand opposite recent UFC 293 headliner and long-standing rival, Adesanya.
"Only thing that would get me back to the UFC – only person I would just wanna beat the f*ck out of, is Israel Adesanya," Tyron Woodley said on the JAXXON podcast. "I don't like him. 'Cos he cap. … I already gave you respect, then they ask me who did I wanna fight, whoever at the tp. So, you're at the top my brother, so salute."
"I never wanted to fight Nick or (Diaz), Nate (Diaz), or (Michael) Bisping, or Conor (McGregor), or Georges (St-Pierre) 'cos I thought they was weak, easy or they was whack. I thought they was the best. To be the best you gotta beat the best."
Suffering his second undisputed middleweight title loss in the span of 11 months earlier this month, City Kickboxing staple, Adesanya dropped a unanimous decision loss to the outspoken, Sean Strickland in the promotion's return to Sydney, Australia. 
Would you like to see Tyron Woodley fight Israel Adesanya?