Tyron Woodley Isn't Sure GSP Is Really Going To Fight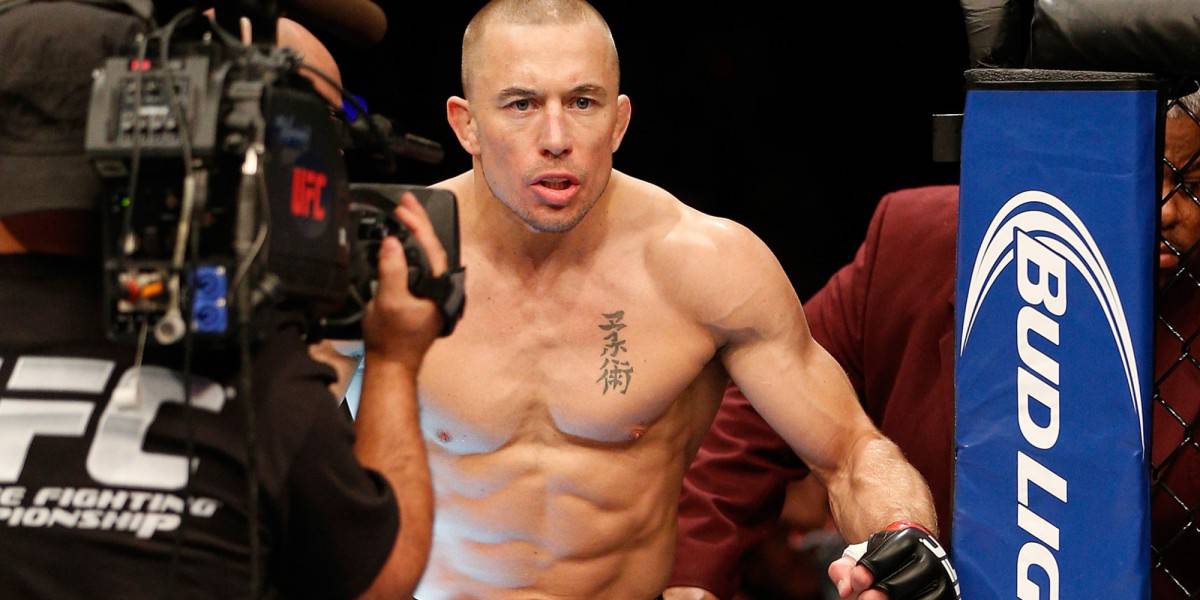 Tyron Woodley doesn't even want to entertain a conversation regarding a fight with Georges St-Pierre.
"T-Wood" is set to defend his welterweight title this weekend (Sat. July 29, 2017) against Brazilian jiu-jitsu whiz Demian Maia in the co-main event of the UFC 214 pay-per-view (PPV). He joined The MMA Hour yesterday to promote the contest and was asked about a potential match-up with the returning "GSP."
St-Pierre signed a new multi-fight deal with the UFC earlier this year and was announced to be making his middleweight debut against division champ Michael Bisping. No date or venue was ever announced for the fight, however, a press conference was held to promote it. After St-Pierre claimed he wouldn't be ready to fight until after October, UFC President Dana White called the bout off and announced the Canadian would instead be returning to his former championship weight of 170 pounds.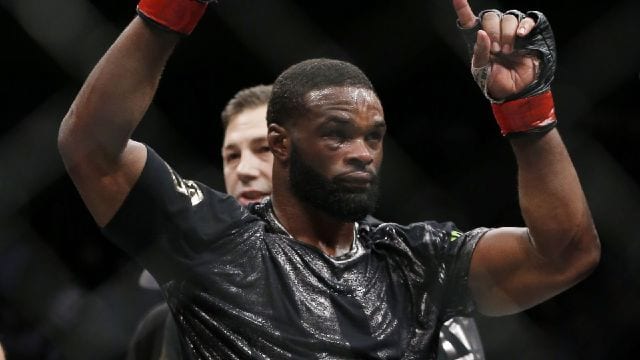 Woodley claims that "Rush" is playing the mixed martial arts (MMA) world and isn't even sure if we'll ever see the Canadian back inside the Octagon (quotes via MMA Fighting):
"I've been told me and Demian Maia are fighting this weekend," said Woodley. "I don't even want to talk about GSP because GSP is playing everybody. I don't know if he really wants to fight. I don't know if he really wants to fight me or if he wants to fight Bisping."

"To be flat out honest, I don't think he wants to fight me," he said. "I think he wants to fight someone like Stephen Thompson. (GSP will) think, '(Thompson) is someone I've trained with, he's not going to hit me with a concussion.'"
The 170-pound champ also said that he believes St-Pierre doesn't want to fight him out of fear that he'll suffer yet another concussion at the hands of the heavy-handed Woodley:
"Think about why (GSP) left the sport. He said he had some personal issues. He also spoke about the rampant usage of PEDs in the sport, and also, concussions.

"Most likely not 'Wonderboy', because Georges came from a sport karate background. He's trained with Stephen Thompson. I think if 'Wonderboy' had beat me, (GSP) would have fought him. If Demian Maia comes out on top this weekend, I think he'll fight him.

"I just don't think that he wants to come in after three years and face a guy like me who is completely determined not to lose his belt."