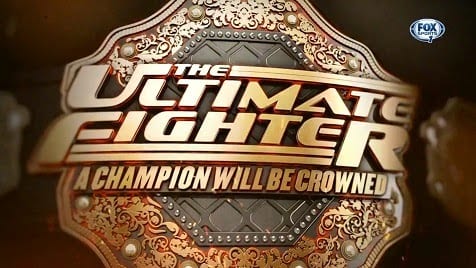 Carla Esparza vs. Rose Namajunas:
Mike Drahota:
The inaugural UFC women's strawweight championship bout promises to be an exciting one, as Namajunas has proven a well-rounded fighter with lethal finishing skills. Esparza, who left Invicta as the 115-pound champion, isn't nearly as flashy, but she is effective. Namajunas can finish a fight from any position, and she may have to given Esparza's wrestling skills. Namajunas has been deemed the next Ronda Rousey, but I think those plans could get spoiled tomorrow night. Esparza rides her wrestling to a unanimous decision win.
Rory Kernaghan:
Rose Namajunas has been a lot of fan's favorite throughout season 20 of The Ultimate Fighter, and I have her pegged for victory this coming Friday. Her unorthodox striking style and tight submission game will be too much for Carla Esparza, and I'm predicting Namajunas for the second round submission victory by triangle.
Mike Henken:
Carla Esparza and Rose Namajunas will fight for the inaugural women's strawweight championship, so I think each lady will be very motivated. Namajunas has been the most dominant fighter this season, showing off a well-rounded skill set and great finishing ability. I think she will definitely have the striking advantage in this one, but the wrestling advantage will go to Esparza. She has shown explosive takedowns and will probably look to drive Namajunas to the mat, which may not be a great idea. Namajunas has lethal submissions that she showcased this season. Namajunas by third round submission.
Jeremy Stephens vs. Charles Oliveira:
Mike Drahota:
Stephens put up a great fight against Cub Swanson at UFC Fight Night 44 in June, and although he fell just short of victory, he's looked impressive since cutting down to 145 pounds. He'll face off with a dangerous submission artist in Oliveira. "Do Bronx" breaks out inventive submissions from seemingly out of nowhere, but he's also shown weakness against power strikers who can push an aggressive pace his way. Oliveira could pull off something special, but a Stephens victory seems more likely. "Lil' Heathen" by unanimous decision.
Rory Kernaghan:
Charles Oliveira takes on Jeremy Stephens, in a bout featuring two talented featherweights battling for top ten spots. The difference here is how well rounded "Do Bronx" is. I expect "Lil' Heathen" to put up a gallant effort as he did against Cub Swanson, but Oliveira simply has too much to offer. Look for a sharp "Do Bronx" to take out Stephens late in round two, with a rear naked choke.
Mike Henken:
The last time we saw Jeremy Stephens compete he took on top contender Cub Swanson. Although he clearly lost the decision, he proved he was able to hang with the best for five rounds. This time he will be taking on Brazilian Charles Oliveira. Oliveira is known for his strong jiu-jitsu, and has underrated striking. If the fight goes to the ground the Brazilian could submit Stephens, but I don't see that happening. I think Stephens will be able to keep the fight on the feet and use his ferocious power to end Oliveira's night. Stephens by second round knockout.