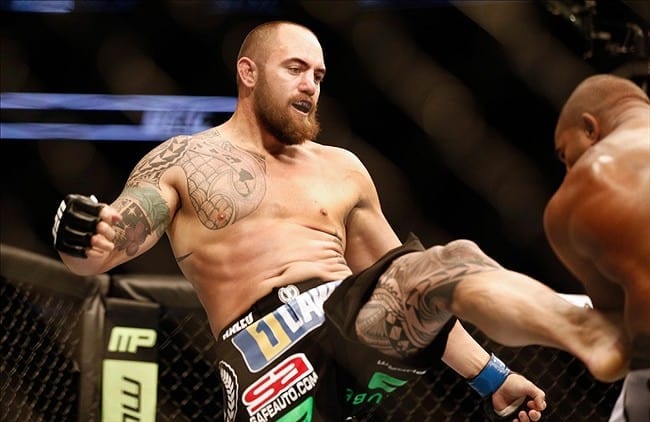 You may remember that earlier this week we reported Travis Browne's ex-girlfriend made allegations over social media, stating that the UFC heavyweight brawler had abused her physically. 'Hapa' stands accused of causing some rather severe bruising on swimwear and fitness model Jenna Renee Webb's body, pretty much covering every limb and also the torso neck and face. Although Browne himself has remained quiet throughout the whole drama, his manager strongly denies that his fighter would beat up a woman, and even went as far as accusing her of using social media to act out some sort of revenge plot.
John Fosco also questioned why Webb hadn't called the police instead of calling out Browne on Instagram, and now again via social media, Browne's ex-bird fires back at Fosco and 'Hapa':
"My response to John Fosco's assertion that I may have personally inflicted these bruises and wounds on my body is totally absurd. I challenge anyone to view the photographs of this abuse and conclude that I did this to myself. I would take issue with anyone that would suggest that these bruises came from any type of workout that I would do in my fitness profession. Furthermore I find it utterly ridiculous that you would admit infidelity on the part of travis as a way to make him look better in this situation."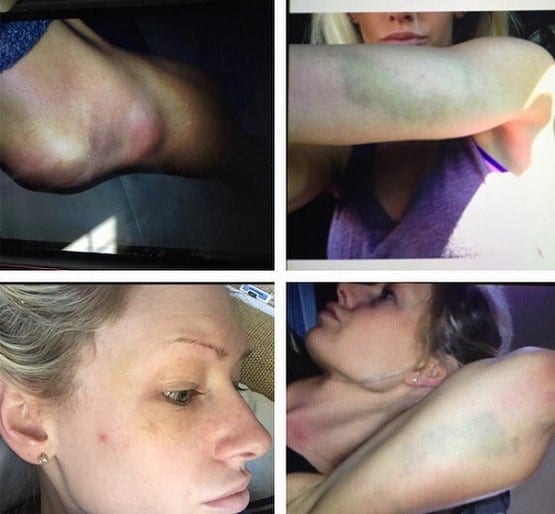 "I never said a word about infidelity, I didn't play that card. I was only concerned about the issue of domestic violence and how it affects other people. The infidelity that you refer to is not brought up by me. It happened and I know it happened, however that is a personal issue that I have to deal with. Travis abused me. He abused me physically. He abused me mentally and emotionally. However, I find it unbelievable that you would be suggesting that I should have considered going to the authorities instead of social media. Going to the authorities means having Travis arrested, going to jail, charged with a felony, losing his career and possibly losing his kids. I chose not to do this, and continue not to do this because I have addressed my message to domestic victims everywhere. My goal is not to hurt Travis but to help present and future victims by creating awareness. Domestic violence is not acceptable and he will be held responsible in the court of common morality."
It's a real tough one to judge, and perhaps Browne will be losing his job even without Webb going to the authorities. Without wanting to pick sides in this murky story, to say she didn't want to risk 'Hapa' losing his job, while all the same knowing about the code of conduct and the UFC's harsh stance on domestic violence when posting the allegations to thousands of followers online, at the very least leaves a shred of doubt in her version of events.
Aside from that, the evidence is pretty damning in favor of the swimsuit model, and if Browne is indeed guilty of such a nasty crime, he will probably earn a place on the list.
Thoughts?