Although there are two crystal clear contenders at the top of the lightweight division, it's not a simple picture at present. Since winning the title from Eddie Alvarez at UFC 205, Conor McGregor has gone on a six-month sabbatical to take care of family business. Resulting from the absence of the champion is a complicated landscape in the top five. With Rafael dos Anjos, Nate Diaz and Alvarez coming off losses, and McGregor away, Tony Ferguson and Khabib Nurmagomedov are arguably the only worthy contenders.
Perhaps Diaz's popularity and existing rivalry makes him viable for a title fight down the line, but 'The Eagle' and 'El Cucuy' remain the hot property at 155 pounds. Having been scheduled to fight each other twice before, and now engaging in heated trash talk, it looks as though Ferguson and Nurmagomedov are looking to make it third time lucky. Yesterday Khabib challenged Ferguson to a March interim title fight, and the number two contender has now responded.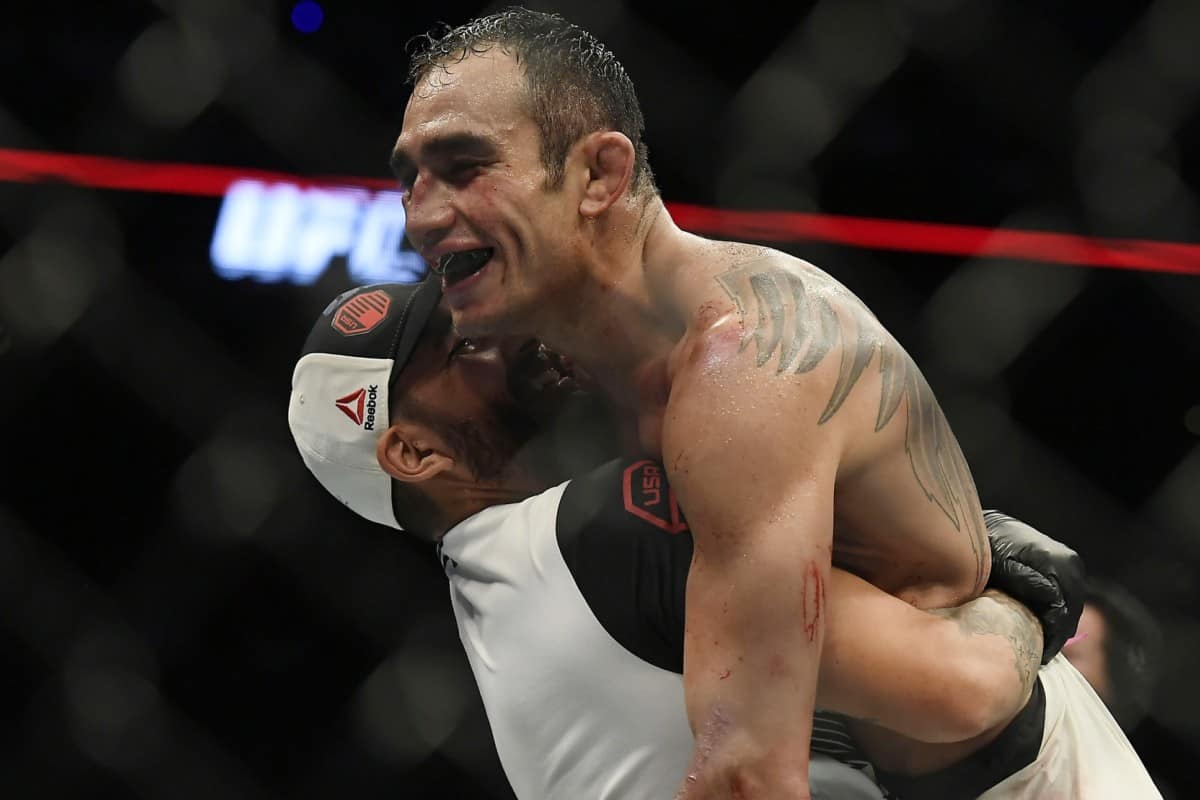 Tony Sees Chicken, Not Eagle
Speaking during last night's edition of The MMA Hour, streaking 155-pound contender Tony Ferguson unloaded on his rival 'The Eagle.' He claims that Khabib is scared to fight him, and is tired of hearing his rival 'whining.'
"All bullsh*t aside, the guy is a whiny b*tch. He can whine as much as he wants to."

"Instead of people saying, 'hey, you need to go for the belt,' or, 'you need to do this, you need to do that' — me, I'm waving my little finger in the air and I f*cking keep moving forward. I'm going to keep doing what I'm doing, which is taking care of my family and training my ass off. And that translates into winning and getting Performance of the Night bonuses. Right now I got, what, eight finishes out of 12? I'm on a nine-fight win streak. I'm what, 22-3? Sh*t, where's my title shot, man? I'm not complaining, I'm not saying nothing, because I know it's going to come to me."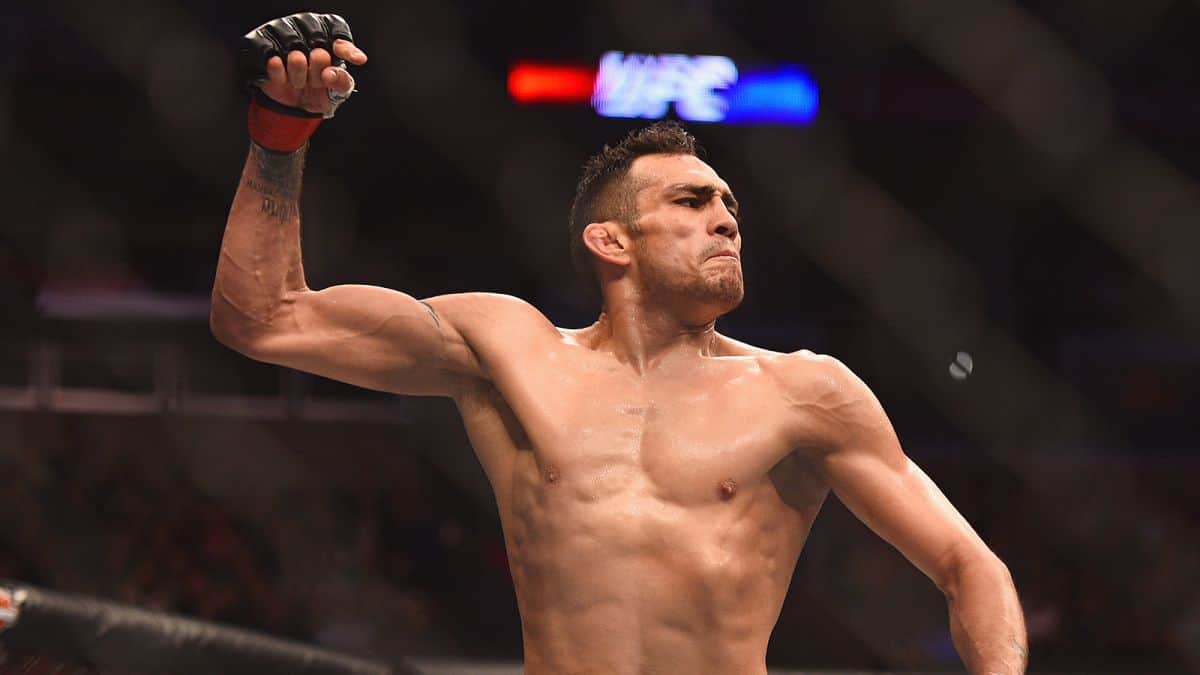 The Verbal Assault Continues
"Like I said before, I'm not going to rob [Nurmagomedov] of an ass-whooping. He does deserve one from my hands,"

"Who else is he going to fight? He wants to fight for a belt. (Eddie) Alvarez ain't going to fight him. Come on, dude. That dude's been running from me for a long time. He hasn't wanted nothing to do with me. His pops was like the first one to say, 'yeah, my son will fight you,' and Khabib's running the other way. He's calling Conor a chicken and Khabib is running from me, I'm calling him a chicken. So it's a trickle effect, man. I'm telling you, everybody is scared of the Bogeyman at the end."
Surely this is the only fight to make at the top of the lightweight division. Unfortunately this pairing could rob the fans of seeing one of these fierce lightweights against Conor McGregor. That said, considering they've both beaten pretty much everyone in the division already, it might just be a case of who gets the title shot first. Another division topped by McGregor, another conundrum waiting to be unravelled.