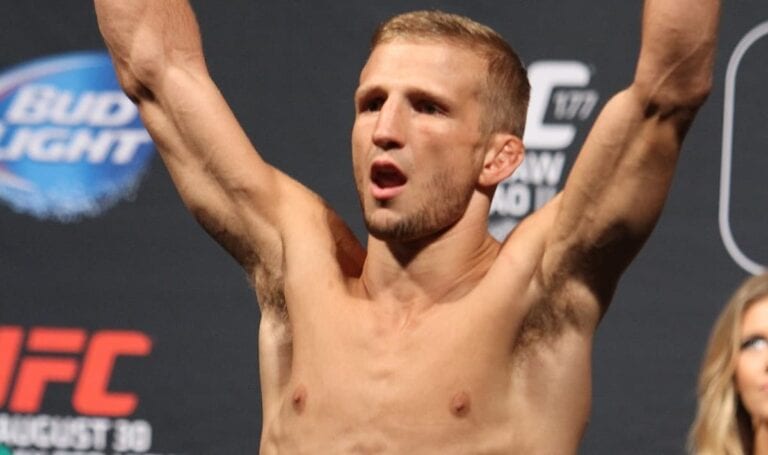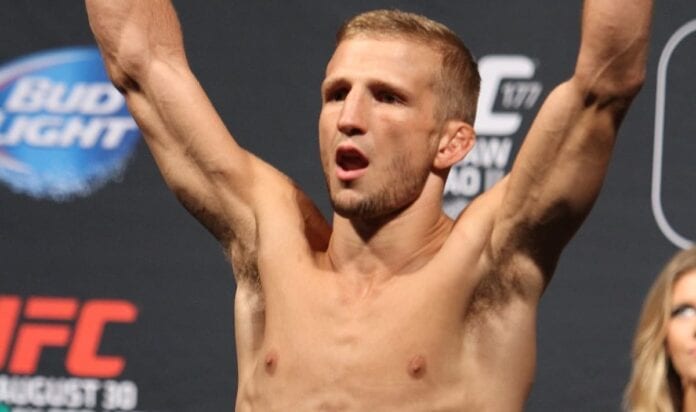 Fighter treatment and fighter pay have long been hot topics regarding the world's largest mixed martial arts organization, and with the UFC recently being sold, these topics may just be heating up. The UFC has implemented ground breaking policies over the years to 'clean up' the sport including the controversial Reebok outfitting policy as well as the USADA (United States Anti-doping Association) drug testing policy.
While some fighters have gotten behind the UFC's plans, others have voiced their displeasure with how the promotion is handling things. Former bantamweight champion TJ Dillashaw is one fighter who doesn't seem to be too happy with how he's been treated, recently blasting the UFC: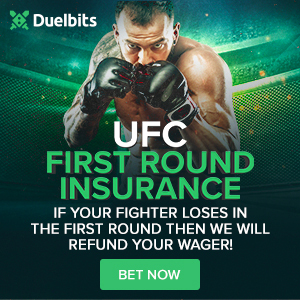 "They treat us like employees, but they don't give us benefits like employees," said former UFC Bantamweight champion T.J. Dillashaw on a recent edition of Team Alpha Male's Stud Show Radio (h/t MMA Fighting). "It's kind of crazy when you think about it. We have to tell them where we're at at all times, so USADA can show up and drug test us. But we don't get health benefits. It's kind of crazy that we are controlled. Any time you have to tell work where you're at and what you're doing, that's considered an employee, not a contractor. They can't tell a subcontractor what to do and when to do it. So this whole drug-testing thing is kind of crazy and the way they're making us wear Reebok and all this stuff we have to do. They're treating us like employees, but not giving us the benefits of an employee."
Continuing on, Dillashaw also discussed the fact that fighters are usually 'left in the dark' regarding upcoming changes, adding that it's 'crazy' how he and his fellow fighters are treated:
"With UFC, we've pretty much stayed in the dark as much as possible," added Dillashaw. "They're telling us they're not selling the company when everyone knows they're selling it. It's public record, but they're still trying to tell us they weren't. They're just going to wait for the last minute for everything for us to find out."
"They're trying to make us do things and we're not employees. So it's kind of crazy."
Do you feel as if it's time for the fighters to band together and form a fighters' union?