It's fair to say that fortune has not favoured troubled former UFC light heavyweight Thiago Silva in recent times; after being arrested following an alleged armed stand-off at his home, news broke that Silva was being charged with attempted murder. The Brazilian had his charges dropped to aggravated assault with a firearm, was released on bail and hit with a restraining order by his estranged wife.
After murky details of 'cocaine paranoia' were unveiled by his wife, Kaysa Kimiji, and Silva was dropped by Zuffa it seemed that things couldn't get much worse for the embattled MMA veteran. In fact, it seems quite the opposite has happened; news broke today by MSN.Foxsports.com shows that things may be looking up for Silva, as he is once again back in the gym at Jaco Hybrid Training Center (Blackzillians).
Check out what Marc Raimondi posted to his twitter account: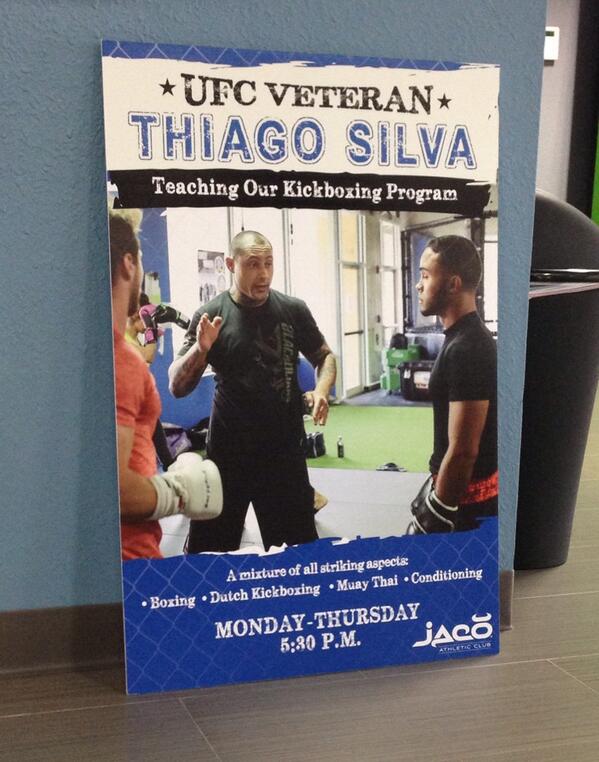 Further to this, Silva's lawyer, Scott Saul, says that a further court date is likely to take some time to be set, and that he will look to 'beat this stuff' for Silva, as opposed to taking a plea bargain. Saul can also be quoted as saying:
"What made this so juicy in the beginning, that's not what the case is any longer," he said. "Why did that happen? What was written in the police reports is not exactly accurate."
After UFC president Dana White said that Silva will 'never fight for the UFC again', could Silva beat the charges and prove that this whole thing was blown out of proportion? If he does, will the UFC be too cautious to go near Silva again?