Throughout the three-week lull proceeding one of the busiest periods in MMA history surrounding UFC 205, the contract standoff between the UFC and former welterweight champion Georges St-Pierre has perhaps been the most discussed topic.
St-Pierre revealed he considered himself a free agent after the UFC failed to give him a realistic fight in a timeframe set forth by his lawyer. While the UFC predictably asserted St-Pierre was under contract and that they would hold him to his obligations, it's simply a sad state of affairs that the situation has been allowed to reach this level.
Tempers were apparently calmed during a recent meeting between new UFC headman Ari Emanuel and St-Pierre, and "Rush" also released a video declaring that his relationship with Dana White had "never been better." But that still wasn't enough to get him in the main event slot of UFC 206, a card from Toronto in his native Canada that fans are threatening to boycott if he was not signed.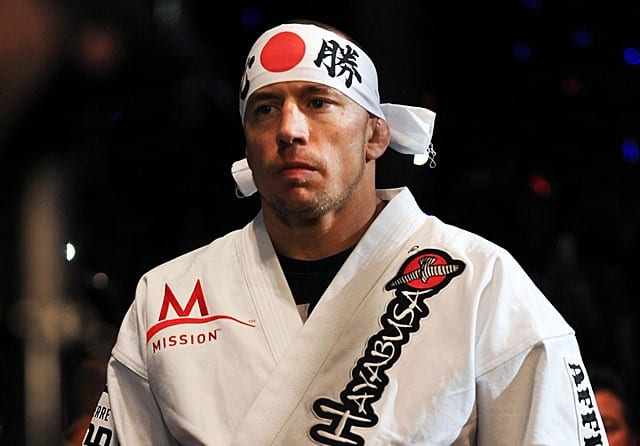 It's looking like they'll have to boycott, as St-Pierre said the fight, which was rumored to be against Michael Bisping, just isn't happening as of now. With its Daniel Cormier vs. Anthony 'Rumble' Johnson rematch in the main event and a lackluster undercard, UFC 206 is set to struggle in the UFC's return to Toronto as it's sandwiched in between UFC 205 and UFC 207, where Ronda Rousey will return, but this could have easily been avoided.
There are whispers that St-Pierre's management company CAA and their status as UFC owners WME-IMG's direct competition in in the talent industry is directly interfering with any deal St-Pierre may sign, and there are other rumors GSP wants $10 million for his return fight that the new ownership isn't willing to pay. Regardless of the reasoning, however, this is a situation that could have been avoided to make UFC 206 a truly special event – and a massive PPV success.
Instead, it's just another bad look for the UFC's new owners, who have stayed stalwart in their plan to cut overhead by releasing employees and playing hardball with St-Pierre in a time where fighter pay and treatment is one of the most hotly debated topics in the sport. The idea that the UFC would take a great financial risk and be forced to spend a large amount of money to re-introduce St-Pierre to a new fanbase is ludicrous, as is WME-IMG's withdrawal of an offer St-Pierre had received from previous owner Lorenzo Fertitta.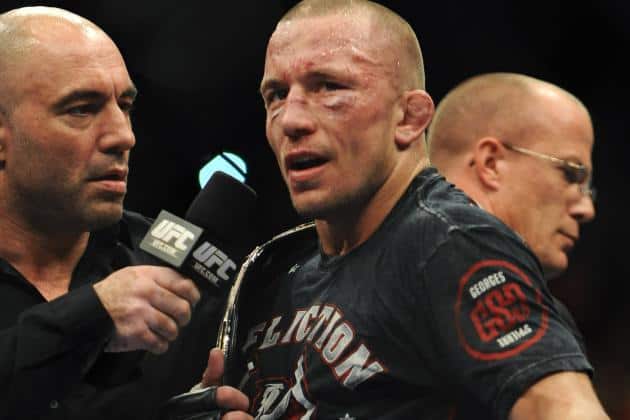 True, St-Pierre may have been losing fans towards the end of his dominant run when he chose to fight safe and coast to dominant decision wins rather than finish his overmatched opponents, but he's still one of the most popular fighters the Octagon has ever hosted. He may not bring in the million-plus buys that Conor McGregor and Ronda Rousey do, but he can bring in more buys than nearly every other MMA star can.
He's also the key to a currently struggling Canadian market in MMA, where he ruled for many years as the sport boom North of the Border. His presence would have instantly reinserted a ton of interest and attention into the fight-crazed Canadian MMA market, which has undoubtedly fallen into a funk since he left. Now, however, in an effort to save a few millions off the bottom line, the UFC is content to let UFC 206 fall by the wayside as a wholly forgettable event in a sea of high-profile cards.
It's purely a business decision, but this decision is not best for business. Maybe St-Pierre is playing hardball; it cannot be denied he's simply the most high-profile name to speak up for fighters being treated fairly. That's something that needed to happen and was an eventuality rather than something the UFC could have held off forever. They did a good enough job doing that for several years as it stands.
He'll most likely eventually reach middle ground with WME-IMG, yet UFC 206 could have been so, so much bigger. For a company that's clearly about the bottom line, the decision to not back down to St-Pierre's request is a puzzling one, and one that's going to cost them millions of dollars in the short run.