The 5 Best Muay Thai Movies You Should Definitely Watch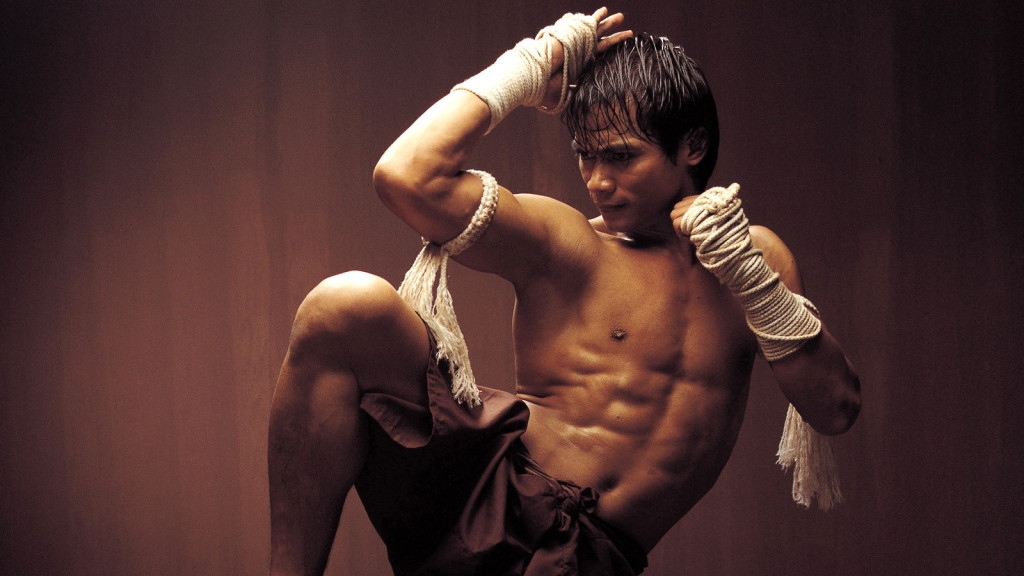 Guest post by Evolve MMA, Asia's premier championship brand for martial arts. It has the most number of World Champions on the planet. Named as the #1 ranked martial arts organization in Asia by CNN, Yahoo! Sports, FOX Sports, Evolve MMA is the top rated Muay Thai gym in Singapore.
Muay Thai is one of the most popular sports in the world. The martial arts discipline, which originated in Thailand, is practiced by thousands of people across the globe. It features fast, explosive movements and techniques that offer intense action and excitement, as a sport.
Muay Thai is also great as a self-defense martial art, as well as a terrific fitness program that will help you lose weight and get in shape.
But not only is it physically fun to practice, Muay Thai is also loads of fun to watch, whether live in Bangkok's most prestigious stadiums, or at home in movies on the flatscreen.
In fact, there are a handful of really entertaining Muay Thai movies available for you to check out. Some are classics, while others are fairly modern. One thing they have in common though is that they have their fill of action-packed and beautifully choreographed fight sequences.
By now, you probably miss going to the Muay Thai gym and participating in Muay Thai class, especially here in Singapore. In the absence of training, however, make sure you watch the movies on this list, to satisfy your craving for Muay Thai.
Today, Evolve Daily shares five of the best Muay Thai movies you should definitely watch.
1) A Prayer Before Dawn
Actor Joe Cole was hailed in his extraordinary performance in the 2018 flick, A Prayer Before Dawn.
The movie is based on the true-to-life story of Billy Moore, a boxer from England who found himself in two of Thailand's most notorious jails. From there, he is thrust into a dark community of drugs and gang wars. But when prison authorities allow him to compete in Muay Thai fights, he uses the opportunity as a way out.
Billy then sets out on a quest to earn his freedom, via a blitzkrieg of action-packed fights, which leaves a trail of bodies in his wake.
The movie was shot in a real Thai prison, using even real prison inmates as part of the cast. It shows the harsh realities of life in prison, and what one must do to survive.
2) Beautiful Boxer
The critically-acclaimed 2005 independent film, Beautiful Boxer, is a true-to-life recount of one of Thailand's most well-known transgender Muay Thai fighters, Parinya Charoenphol, who was portrayed by male Muay Thai fighter Asanee Suwan.
The poignant action drama explores themes of gender identity and gender politics, set on a backdrop of Muay Thai. It dives deep into the mind of a young boy who turns to Muay Thai in order to make a living, with the ultimate goal of becoming a woman.
6 Tips To Boost Your Immune System https://t.co/5e1iDbWSDr pic.twitter.com/5Qd2GoOvHc

— Evolve MMA (@EvolveMMA) May 6, 2020
It's a touching story that offers stunning Muay Thai fight sequences and sheds light on the experience young people go through in poverty in Thailand, as well as the grueling training regimens of Thai boxers.
3) Kickboxer
It's one of the most iconic films Jean-Claude Van Damme has ever made. The original 1989 Kickboxer set Van Damme's career in motion, as he became a global martial arts action superstar.
Van Damme plays the role of Kurt Sloane, who had to learn Muay Thai in order to avenge his fallen brother Eric, an American kickboxing champion. After cornering his brother in a fight that saw the American defeated, Kurt took matters into his own hands. He moved to a remote corner of the Thai countryside to train under Xian, who introduced him to the 'art of eight limbs.' While the movie doesn't provide the most authentic depiction of Muay Thai, it is entertaining none the less.
The film also stars Michel Qissi as the Tong Po, one of the most memorable villains in martial arts cinema.
4) Ong Bak: Muay Thai Warrior
In the same way that Van Damme earned his start on Kickboxer, Thai superstar Tony Jaa became well-known for his work in the 2003 movie, Ong Bak: Muay Thai Warrior.
Jaa's athletic performance immediately stood out here, as he instantly drew comparisons to fellow martial arts stars Bruce Lee, Jackie Chan, and Jet Li. Jaa's high-octane, adrenaline-pumping fight sequences left many audiences in awe, and he showcased some incredible Muay Thai techniques.
Nong-O Gaiyanghadao's Top 5 Tips To Excel In Muay Thai https://t.co/LOrupL1aTK #EvolveMMA #MuayThai pic.twitter.com/GFpAUPYVcS

— Evolve MMA (@EvolveMMA) March 15, 2020
The adventure begins when an orphan heads off on a journey to recover the head of a stolen Buddha statue in Bangkok. Jaa's impressive physique and insane delivery lend a sort of gymnastic aspect to his unique fighting style. Without a doubt, the best parts of the film lie in its amazing fight scenes.
If you're a martial arts fan, you don't want to miss out on this classic.
5) The Protector (Tom Yum Goong)
Tony Jaa returns in the 2007 action film, The Protector, and once again, the acrobatic powerhouse offers a handful of over-the-top fight sequences for your viewing pleasure.
In this movie, Jaa plays the role of Kham, who goes after an Australia-based international mafia syndicate who stole and smuggled his two elephants to Sydney. Kham would then make the thousand-mile journey across continents in a bid to rescue his prized animals.
On the way, he is aided by Sergeant Mark, a Thai police officer in Australia, and Pla, a Thai woman forced into slavery by ruthless gangs. Together, they take on Madame Rose and her henchman Johnny, a Vietnamese robber and martial artist.
With Jaa at the helm, you can already expect a ton of great fight scenes to be had in this light but entertaining action-drama.