Teddy Riner is arguably the greatest Judo athlete of his generation. For the last decade, Riner has dominated the sport of Judo in the 100+ kg division.
| | |
| --- | --- |
| Name: | Teddy Pierre-Marie Riner |
| Date of Birth: | 7 April 1989 |
| Birthplace: | Point-a-Pitre, Guadeloupe, France |
| Nickname: | Big Ted/Teddy Bear |
| Weight Class: | 100+ kg |
| Height: | 2.04 m (6 ft 8 in) |
| Weight: | 130 kg (287 lb) |
| Sport: | Judo |
| Coaches: | Christian Chaumont, Benoît Campargue |
| Championships: | 3x Olympic Gold Medalist, 10x World Champion, 5x European Champion, 4x Worlds Master, 8x IJF Grand Slam Champion |
Here is the story of Judo champion Teddy Riner and how he became a generational talent. Detailing how he got involved in Judo and became one of the most dominant champions of all-time.
Teddy Riner's Early Life
Teddy Riner was born near Guadeloupe, France, but would move to Paris as a young child, where he'd grow up. His parents enrolled him in a local sports club and would participate in a variety of different team sports.
Participating in everything from football (soccer), tennis and basketball, but would later discover Judo. Once he discovered the grappling art, Riner was hooked on the training.
He said that he chose Judo over other team sports, because it was an individual sport. Not having to worry about others when it came time to compete.
From an early age, Riner was an exceptional athlete and would develop into a special Judo athlete.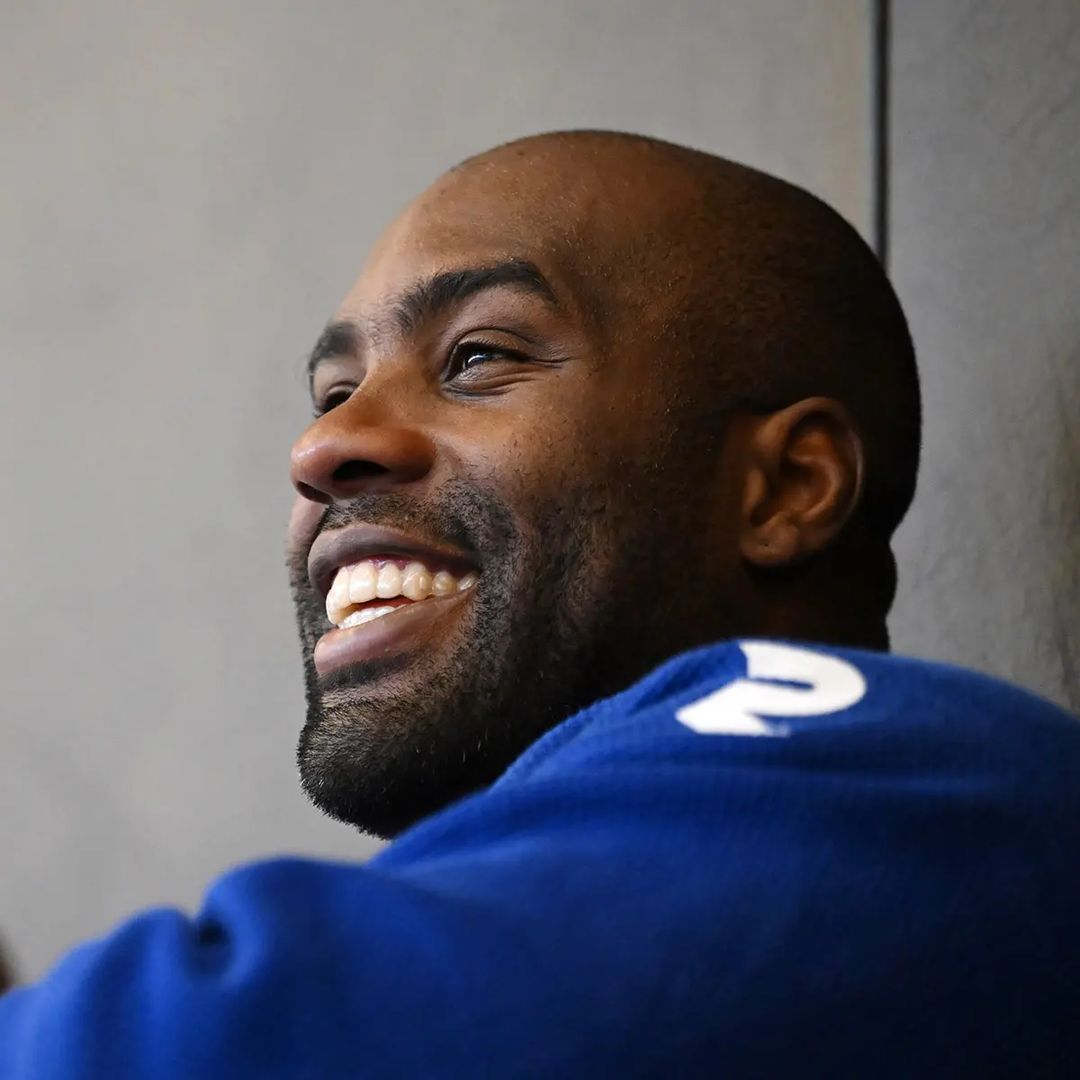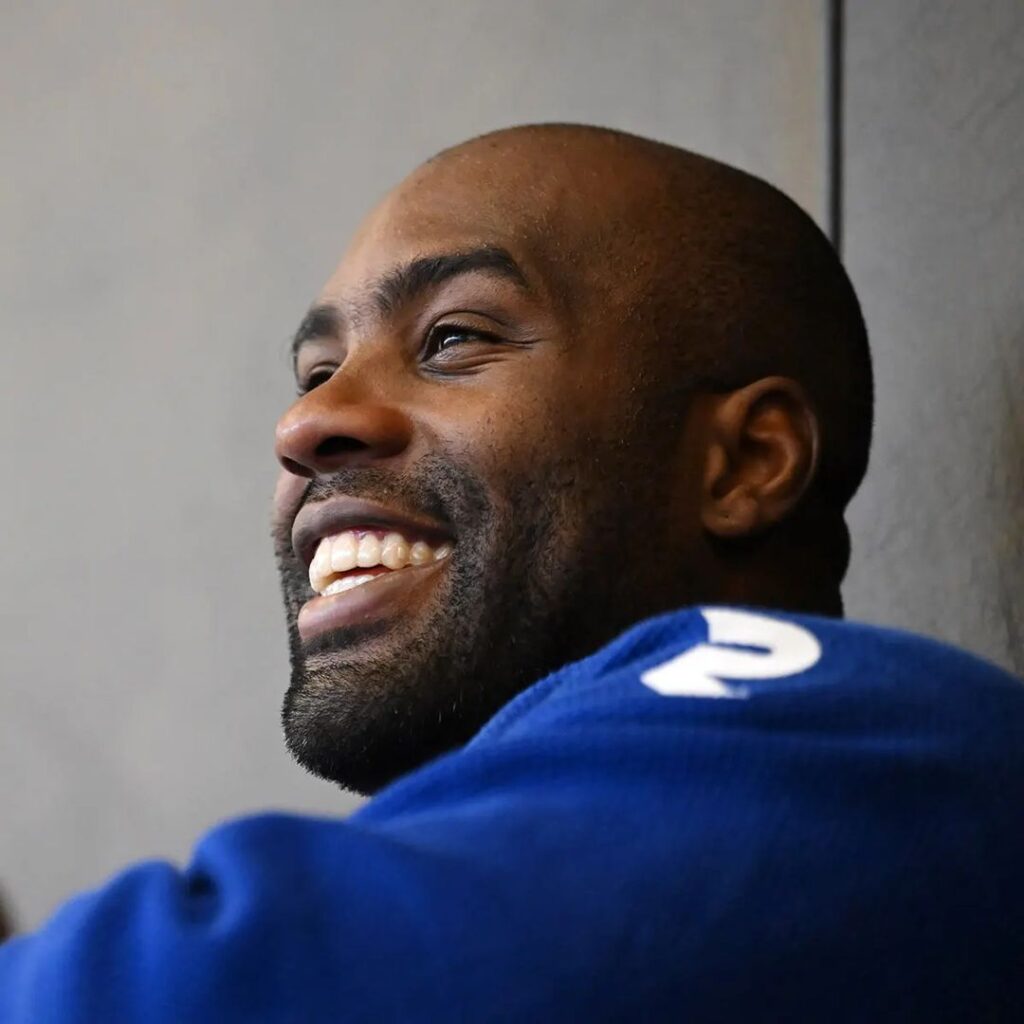 Teddy Riner's Dominantes The Junior Divisions
During his teens, Teddy began to fully commit himself to the sport of Judo. Under coaches Christian Chaumont and Benoit Carmpague at the Levallois-Perret Sporting Club, Riner would develop his skills.
Teddy Bear as he was called by friends and coaches had incredible genetics. At sixteen years old, he was already well over 100+ kilos and 2+ meters talls.
At the junior divisions, Riner would make easy work of the competitions. Winning the European Junior Championship in back to back years in 2006 and 2007.
Just after winning the 2007 Junior European Championship, Riner would turn 18 and enter the pro division.
Teddy Riner's Competitive Career
Teddy has one of the most accomplished resumes of any Judo athlete that has ever lived. Here is a summary of every major championship that he has won(so far).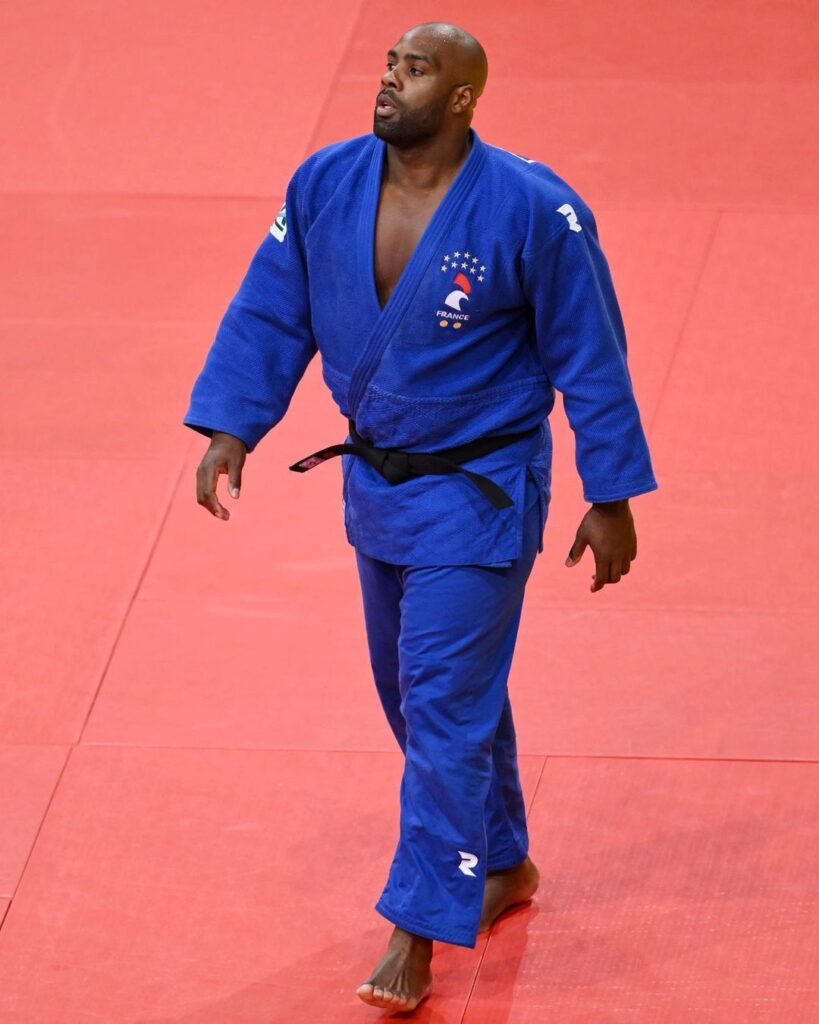 Riner's First Professional Event
Riner turned 18 the day after winning the Junior European Championship. The 2007 World Judo Championship in Rio de Janeiro would actually be his very first competition.
Going into the biggest Judo event in the world, Teddy would announce his presence to the world. Dominating the 100+ kg division with ease. Becoming the youngest athlete to ever win a world championship.
In his semifinal bout, he would ippon former Olympic gold medalist Kosei inuoe. This would be the beginning of a long reign of dominance that is still going on till this day.
IJF Grand Slam Championship Wins
Teddy is one of the winningest athletes in the history of the International Judo Federation. For sixteen years, Riner has won just about every grand slam event that has been held.
From 2018 to 2022, he won over twenty straight matches with ippon.
Riner's 5 European Championships
In his career, Teddy Riner has won 5 European championships from 2007 to 2016. His second European title win would take place in 2011.
At that event, Riner would never trail in any of his matches. Dominated all five of his matches to win gold after beating Georgian athlete Adam Okruashvili by ippon.
In 2013, he would earn his third European title beating Georgian athlete Levani Matiashvili. He would repeat as champion 2014 and then win his fifth European title in 2016.
Riner's Other 9 World Titles
After winning the 2007 World Championship in his pro debut, Teddy Riner would go on to win five straight world titles. From winning in his hometown of Levallois-Perret in 2008 to Rotterdam(2009), Tokyo(2010), and Paris(2011).
After 2012, Teddy Riner would make his return to Rio de Janeiro to win his sixth world title in 2013. Following that brilliant performance with two more world titles in 2014 and 2015.
His last world title would be two gold medals at the world championship event in Budapest. Winning both the 100+ kg and open divisions.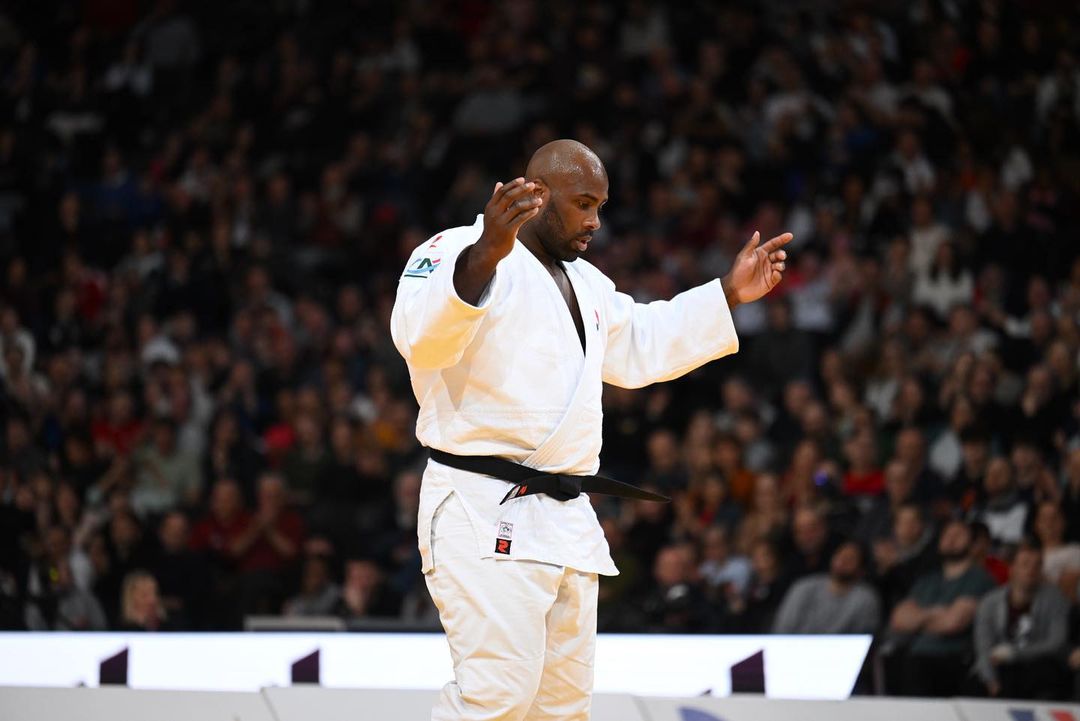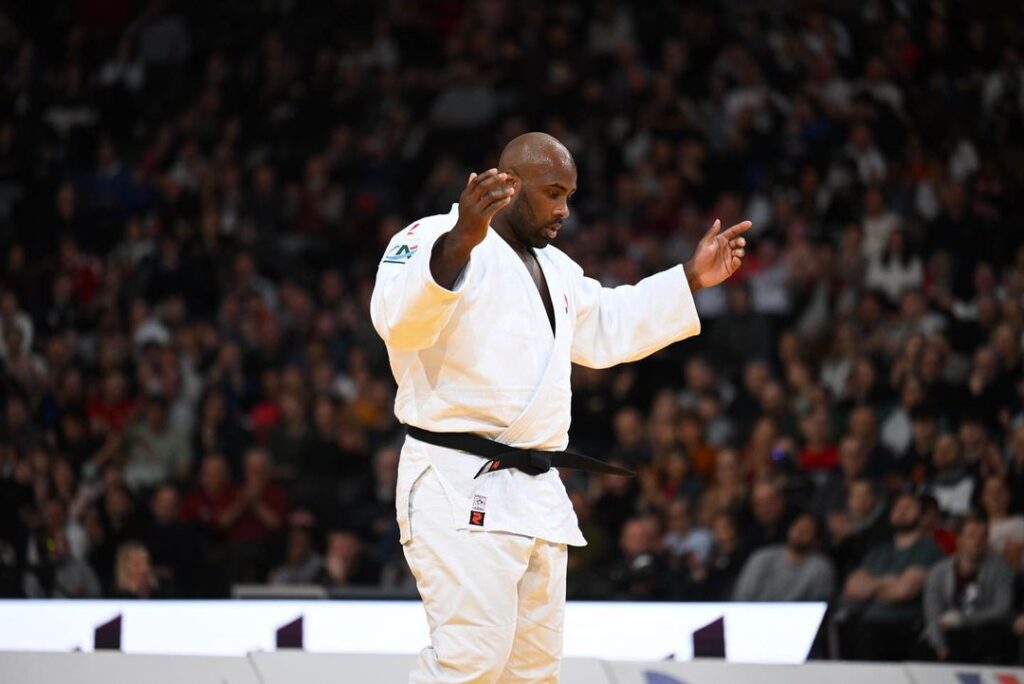 Riner's 3 Olympic Gold Medals
Big Ted's dominance didn't just stop in IJF sanctioned events. He is also one of the most successful Judo athletes in the history of the Olympics.
In 2008, Teddy Riner would earn a bronze medal in his Olympic debut. Four years later in London, Ted would have a great camp and earn the first Olympic gold medal in his career.
He would return again to Rio de Janeiro in 2016, to win his second Olympic gold medal. The same place, where he previously won two world titles.
In the Tokyo Games, Riner would get upset in the semifinals and earn a bronze medal. But he would earn his third gold medal in the mixed team event.
With five Olympic medals, he is one of the most successful French athletes in the history of the Olympics.
Teddy Riner's Favorite Techniques
In Big Ted's career, he has won various matches with uchi-mata and harai goshi. But the technique that Riner is most known for winning matches with his nasty osoto gari.
Once he's able to get his opponent off balance and hook his leg, the match is all but over. Numerous Olympic and world champions have been defeated by Riner's notorious osoto gari.
Why is Teddy Riner So Good?
Being a once in a generation talent like Teddy Riner makes many wonder why he is so good? Well, if you've seen the stature of Riner, he is a very big man.
Standing at 6'8(2.04m) and weighing over 290 lbs (130kg), Teddy is a giant of a man. Possessing incredible strength, which includes his grips.
Once he grabs ahold of his opponent's gi, they cannot break his grip. But Riner's success isn't just due to his size and strength.
He is a master of positioning and never lets his opponents get a dominant grip. We have hardly ever seen him taking off base and once he's in a dominant position, he keeps it.
Generally setting up his infamous osoto-gari to get the win. This is why at one point in his career, he won nearly 100 matches without suffering a loss.
An almost unheard of feat in the sport of Judo. As of now, Riner has only lost nine times in elite international championships.
Teddy Riner's Accomplishments Outside of Judo
Big Teddy hasn't just had success on the Judo mat, but also in his personal life. He has used his success to become a philanthropist. Donating to numerous causes, while starting many of his own.
Riner is goodwill ambassador for the United Nations and is immensely respected inside and outside of the Judo community.
The Legacy of Teddy Riner
Teddy Riner is one of the most decorated Judo athletes of all time. He has won every major championship and he's far from done.
Right now, he is preparing for the 2024 Olympics and looking to add to his 5 Olympic medals. We'll most likely see Riner add to his impeccable resume in the coming years.