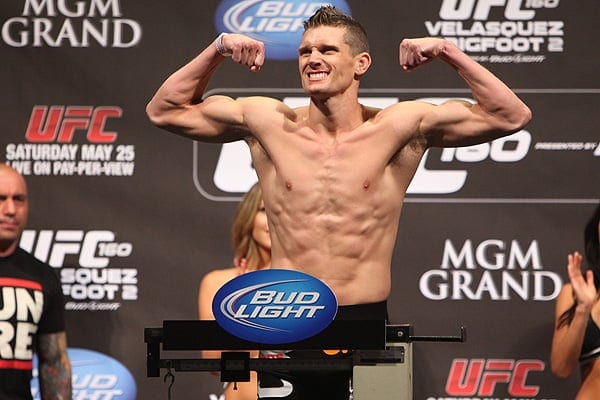 As seen during last night's TUF 21 Finale, Stephen Thompson delivered a sick spinning back kick to the face of Jake Ellenberger that put him on his back. Thompson won the fight due to that move and now is seeking his next opponent.
In an interview with Ariel Helwani of MMAFighting.com, Thompson stated that he would be interested in a fight with Matt Brown, who is coming off a win over Tim Means by submission while on the preliminary card of Saturday's UFC 189 event.
The two fought before back at UFC 145, which saw Brown earn a unanimous decision over Thompson.
"I'm all down for it my friend. That was my first loss, I learned a lot," he says. "No disrespect to Matt Brown, he's a great fighter, but I think I got and have what it takes to beat him."
Following TUF 21 Finale, Thompson is currently on a five-fight winning streak. On the other hand, Brown stopped a two-fight losing streak going into a three-fight losing streak at UFC 189.
A fight that makes sense for both fighters. While the UFC has not commented on this possible fight, both men did not suffer much damage in their fights and you would think that it's a no brainer for the promotion to book the two against each other.
If you enjoyed this story, please share it on social media!