Mixed martial arts is a crazy and unpredictable sport. It takes a special kind of individual to throw caution into the wind and risk their own physical wellbeing for the sake of entertainment.
There is no blueprint on how to become a fighter. We have seen fighters come from all different walks of life. There have been lifelong athletes that transition into MMA after their collegiate days, and we have seen real estate agents by day turn into savage cage fighters at night.
Likewise, some fighters hit the ground running in MMA, laying waste to opponents right from the very start of their careers. Other fighters don't quite hit their fighting groove till much later in their careers.
One thing, however, does remain true in combat sports. and particularly MMA. That is you can always expect the unexpected. 2018 has provided mixed martial arts fans with some memorable moments, and with five months still left to go in the year, its a safe bet there are still many more heart-stopping outcomes still to come.
2018 has seen its fair share of comebacks inside the octagon, but we here at Lowkick wanted to put a different spin on the term "comeback." We took a look back at the first half of 2018 to bring you our list of six fighters who have turned their fight careers around this year.
Here is our list: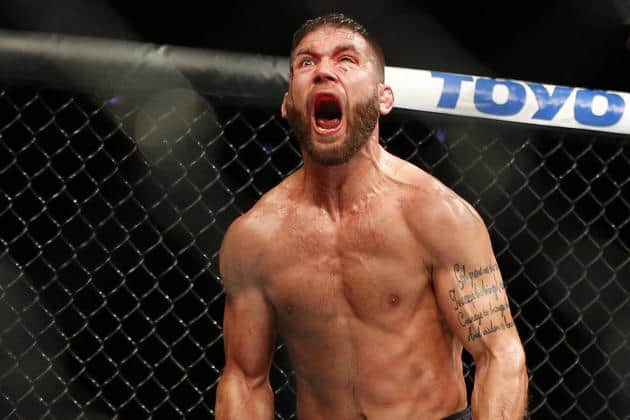 Jeremy Stephens
There is perhaps no greater example of what one year can do for an MMA career than Jeremy "Lil Heathen" Stephens.
Stephens first set foot into the Octagon back in 2007 at UFC 71. He would lose his debut against Din Thomas on that night, but here we are over a decade later, and "Lil' Heathen" has never looked better.
In Stephens' last outing, he destroyed rising Team Alpha Male contender Josh Emmett via KO at 1:35 of the second round of their main event at UFC on FOX 28 in February. Just one month prior to FOX 28 at UFC Fight Night 124, "Lil Heathen" took out highly-touted prospect Doo Ho Choi in a war that earned "Fight of the Night" honors.
Stephens is 2-0 in 2018 and plans on adding more Ws to the win column before year's end. He was recently called upon to fill in for Max Holloway at UFC 226 after the champ was removed from the card for exhibiting concussion-like symptoms. "Lil' Heathen" jumped at the short-notice opportunity, however, his would-be opponent Brian Ortega refused the fight.
Stephens now turns his sights to longtime former featherweight king Jose Aldo, who he will be facing in the co-main event of UFC on FOX 30 next week (July 28, 2018).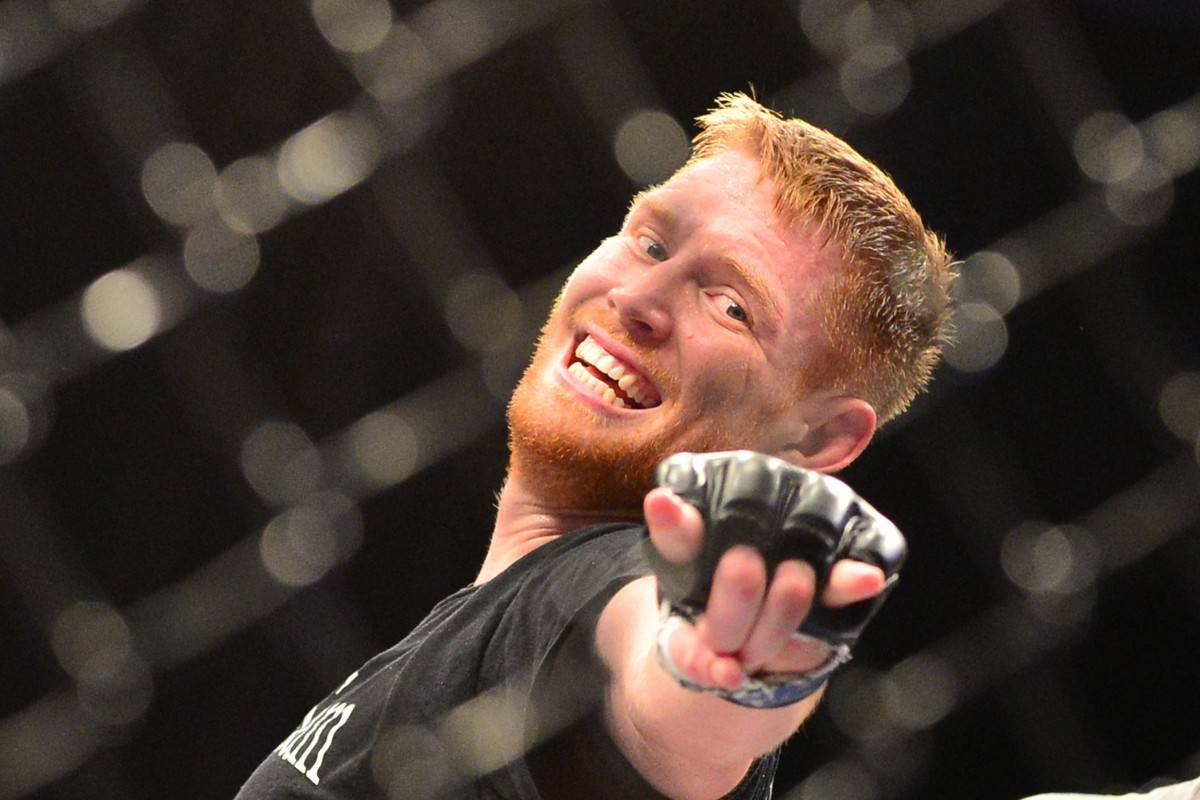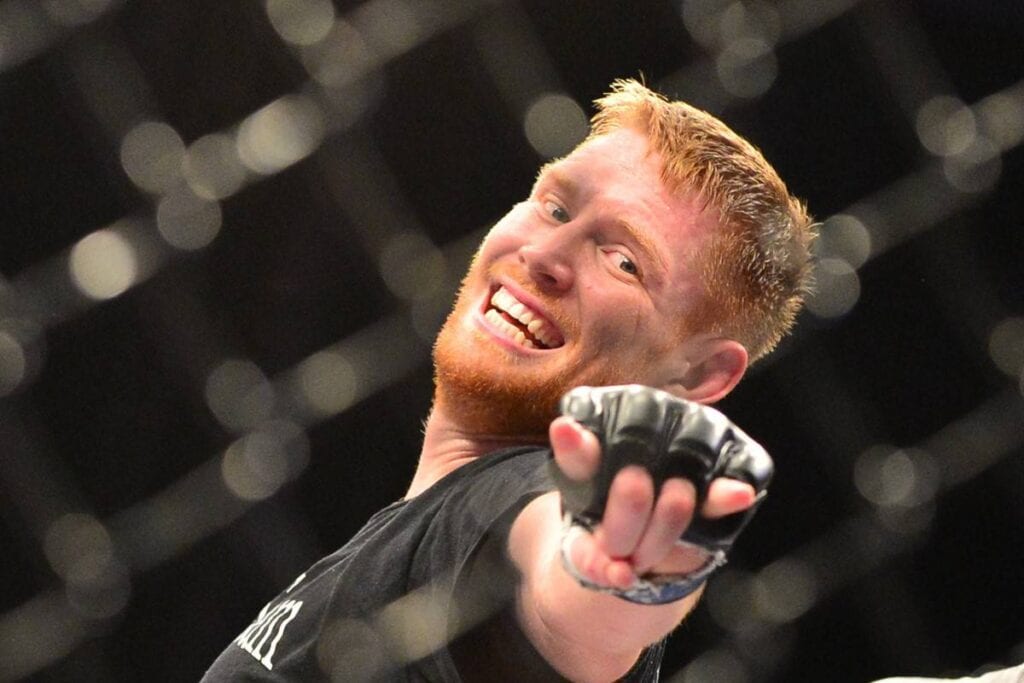 Sam Alvey
"Smilin" Sam Alvey – is there a more likable fighter in all of MMA?
Alvey maybe one heck of a nice guy, but ever since the Wisconsin native decided to move up to the light heavyweight division, his fight career has done a 180. ""Smilin" Sam had a solid middleweight run in the UFC that saw him defeat guys the likes of Nate Marquardt, Daniel Kelly, and Rashad Evans to name a few.
Despite a winning record at 185 pounds, Alvey thought a change was necessary. So in 2018, the Team Quest product jumped up to light heavyweight and hasn't looked back since.
Alvey is 2-0 in 2018, holding victories over Marcin Prachnio and Gian Villante. "Smilin" Sam looks to make it a perfect 3-0 later this year when he fights Antônio Rogério Nogueira in a bout that has been confirmed for UFC Fight Night 137.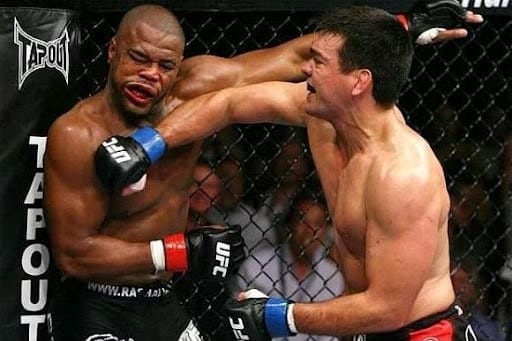 Lyoto Machida
At 40 years old, many fans and media members all but wrote off Lyoto "The Dragon" Machida in 2018, turns out, it couldn't have been further from the truth.
""The Dragon" will be fighting the remainder of his HOF career out in the Bellator cage, but that doesn't change the fact that Machida experienced a rebirth to his fight career in 2018.
Few prognosticators gave Machida a chance back in February when he faced off against then-undefeated prospect Eryk Anders at UFC Fight Night 125 in Belem, Brazil. Not only did "The Dragon" get the job done in Brazil, but the former champ parlayed that victory straight into an even more impressive win over Vitor Belfort at UFC 224.
The former UFC champ, it seems, is back from the dead. Having gone 2-0 thus far in 2018, "The Dragon" will now look to continue his winning ways in the Bellator cage.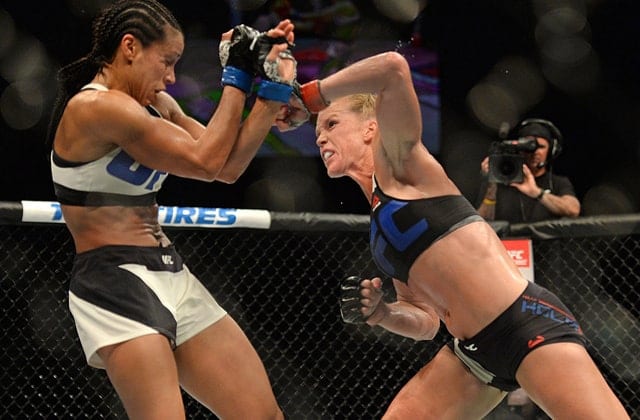 Holly Holm
Holly Holm had a terrible couple of rough years in 2016 & 2017.
"The Preacher's Daughter" lost four out of five fights in that time frame, and nearly everyone had written the JacksonWink fighter off.
How quickly things can change in MMA, however, and how often they do. Holm, along with her team at JacksonWink, went back to the drawing board, or perhaps more accurately, went back to the basics. The results speak for themselves.
Although Holm has only competed once in 2018, it was a masterful performance against hyped Invicta featherweight champion Megan Anderson.
The manner in which the former kickboxer picked apart the younger fighter was awe-inspiring, leading many people to speculate that "The Preacher's Daughter" is far from done in the octagon.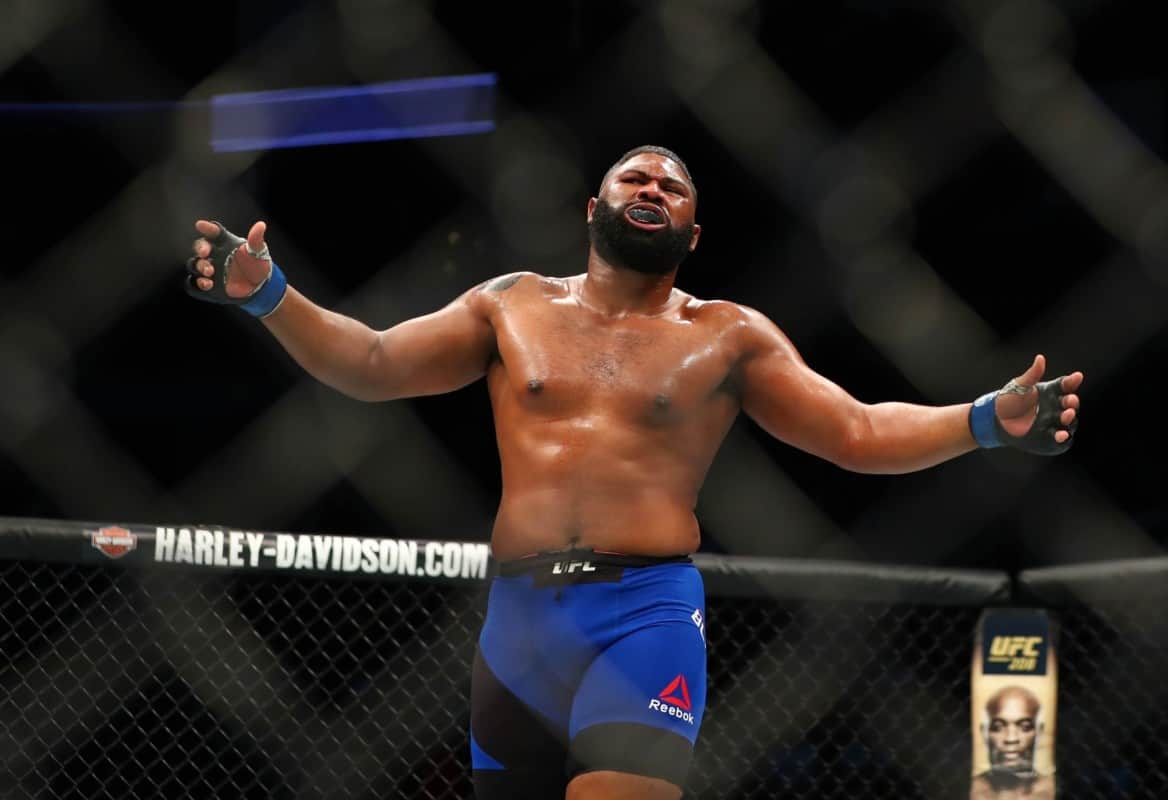 Curtis Blaydes
Chicago's own Curtis "Razor" Blaydes makes the list of fighters who have turned their careers around in 2018 not because the heavyweight had a down year prior, but rather because ever since Blaydes moved to Colorado he has seemingly put it all together.
Blaydes has had two fights thus far in 2018, a battering of hard-hitting Mark Hunt at UFC 221 and a systematic beatdown of Dutch wrecking machine Alistair Overeem at UFC 225.
At just 27 years old, Blaydes looks to be the future of the heavyweight division, a division that is in desperate need of some fresh meat.
Blaydes was never down, but he took his career to the next level in 2018.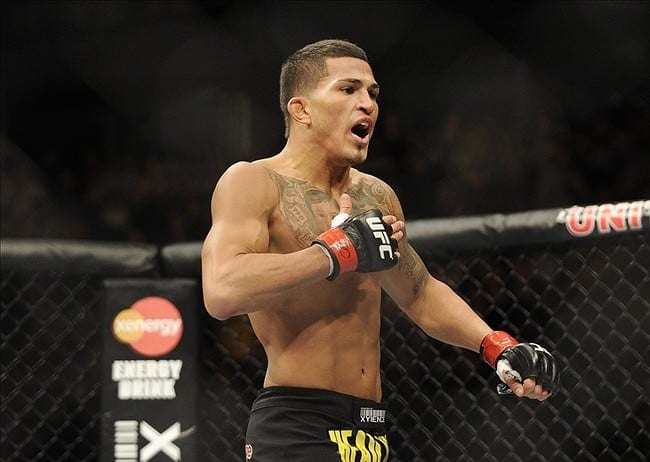 Anthony Pettis
Anthony "Showtime" Pettis closes out our list of six fighters that turned their careers around in 2018, and for good reason.
"Showtime" is coming off a career-defining moment at UFC 226 that saw him defeat former TUF winner Michael Chiesa via a triangle choke-armbar in the second round of their anticipated bout.
Although Pettis has just the one fight in 2018, the performance hearkened back to the old WEC "Showtime" days. If Pettis can regain even half of his old form and continue to impress in 2018, then business just picked back up in the lightweight division.
It's hard to believe that Pettis is only 31 years old. It seems like just yesterday when the "Showtime" kick landed on Benson Henderson during the last WEC event in history, sparking one of the most truly viral moments MMA has ever seen.
Time will tell if the second half of 2018 will be filled with more "Showtime" highlights, but his recent victory showed perhaps we should not bet against the Roufusport fighter as much as we thought.