On the heels of the first-ever major trade in mixed martial arts (MMA) history, we explored the six best trades that MMA fans deserve.
Just one month ago a multi-promotional trade where two different organizations would send one of their star-fighters to another promotion in exchange for another fighter would've been unheard of. However, here we are, just days removed from a deal that saw the greatest flyweight to ever live, Demetrious Johnson shipped to ONE CHampionship in exchange for the undefeated Ben Askren.
As an MMA fan, one can only hope that the 'trade' as it has quickly become known by, will be a starting point for future blockbuster fighter swaps. We can hope, can't we?
Here is our list of six trades the MMA fans deserve. The list starts here, enjoy.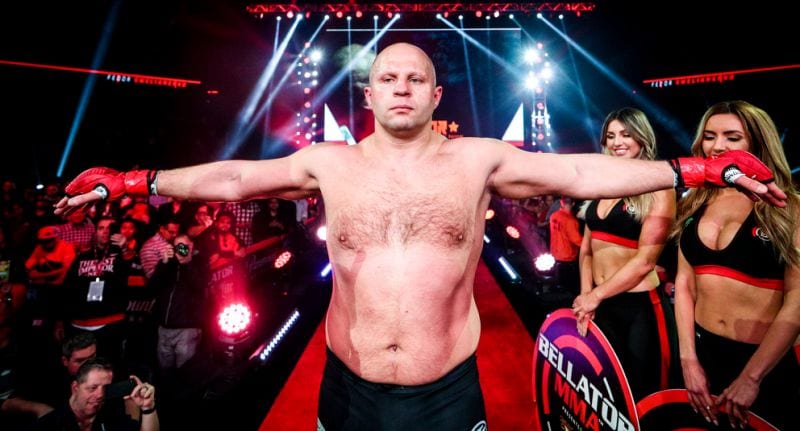 Fedor For Hunt & Tuivasa
Let's face it, fight fans, a trade may be the only way "The Last Emporer" Fedor Emelianenko sets foot in the UFC's Octagon.
This trade would make sense for all parties involved. Bellator would acquire an established knockout artist whose name still carries some weight in Hunt. Albeit on the downside of his career, but the Viacom-owned promotion seems to do well with fighters of that ilk.
Just to sweeten the deal, the UFC would have to kick in another Australian slugger in Tuivasa. If it seems like a lot to give for Fedor, it's not. He is a living legend. Although Tuivasa is still relatively young in his MMA career, he has flashed moments of real ability inside the Octagon. Could he translate that success into the Bellator cage?
The UFC would receive Emelianenko in exchange for the two Austrailian knockout artists. Imagine the possibilities.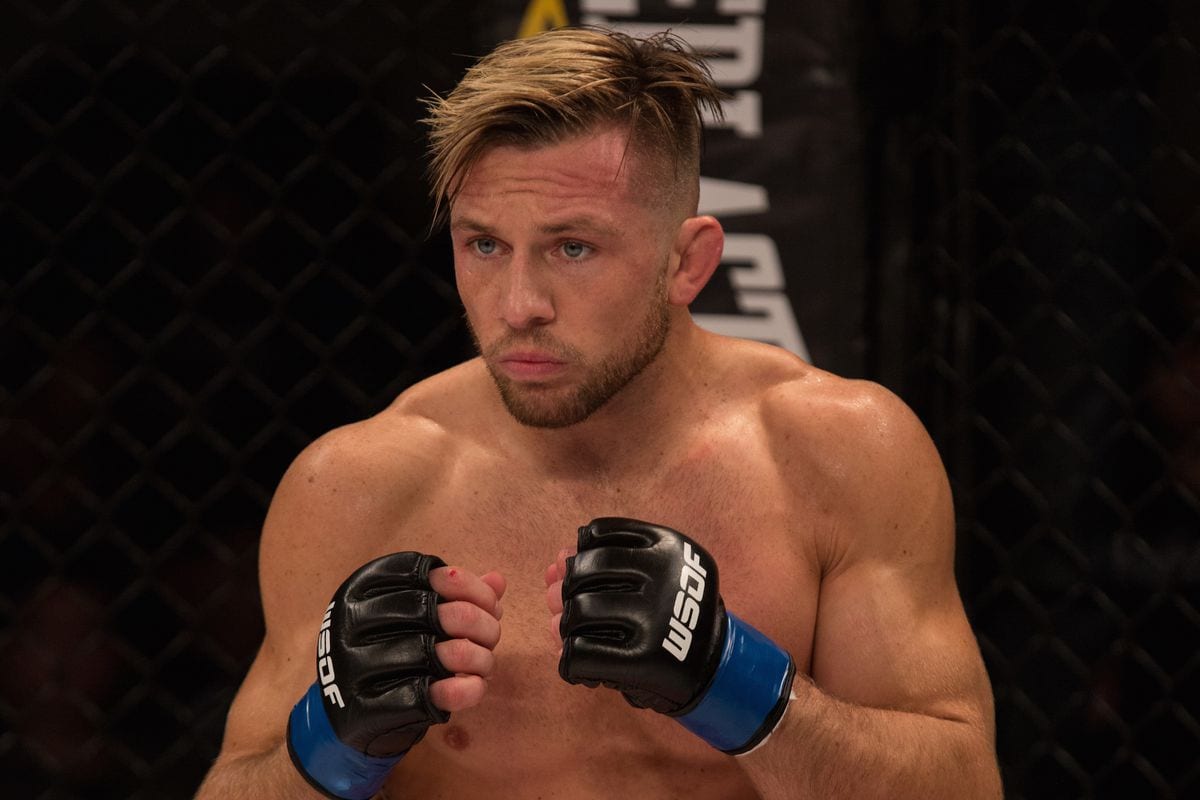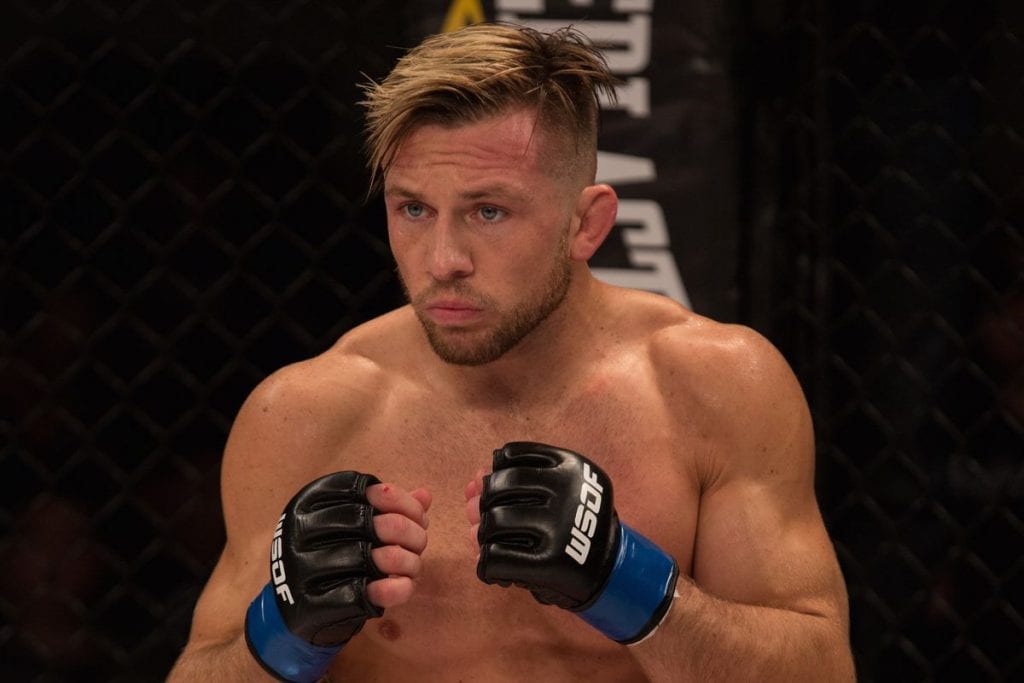 Lance Palmer For Al Iaquinta
An integral member of Team Alpha Male (TAM) when that gym was on top of the MMA world, Palmer has since moved on but continues to dominate all that oppose him.
"The Party" will be fighting for the first-ever Professional Fighters League (PFL) million-dollar lightweight championship on New Year's Eve in New York. Diehard fans have long wondered how Palmer's skills would translate inside the Octagon. If trades are now a 'thing' in MMA, then let's get Palmer in the UFC already.
The PFL would seem to be a good fit for Iaquinta; he could fight a set season with the chance to win a million-dollar payout at the end and he would still have plenty of time to sell houses on the side. Or vice versa if fighting is his side gig.
Either way, everyone wins.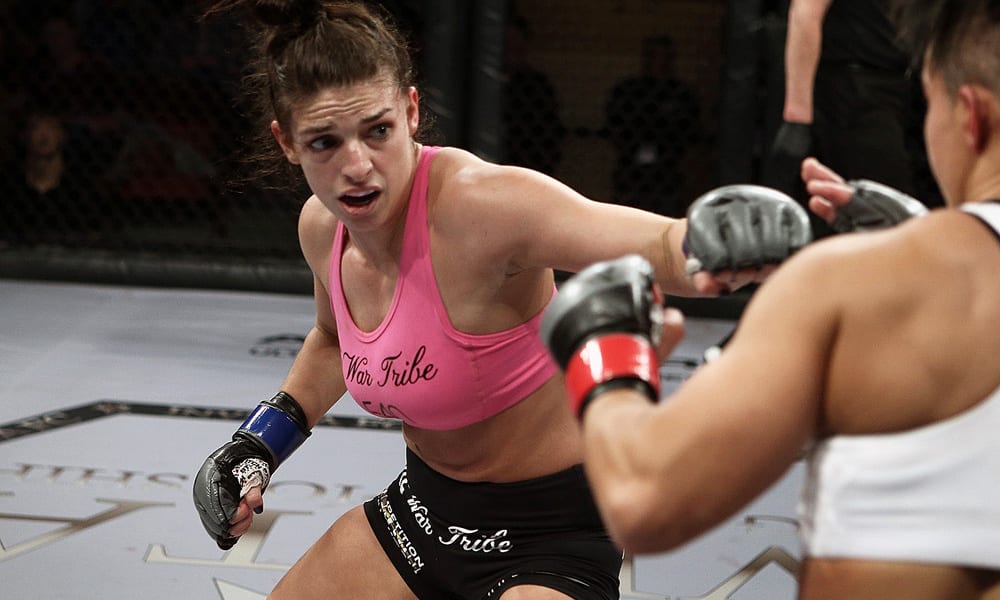 Mackenzie Dern For Angela Lee
This fighter-for-fighter swap would make a lot of sense for all parties involved and these two promotions (UFC & ONE Championship) have already demonstrated a willingness to trade high-level fighters.
There's no doubt Dern has a bright future ahead of her. At just 25 years old, she's one of the youngest female prospects on the roster. Dern's martial arts-centric style of fighting would serve well over in the Asian promotion. ONE Championship prides themselves as respectful of the martial arts above all.
For as talented and young as Dern is, Lee is even younger. The Canadian fighter is only 22 years old but she has already compiled an impressive record of 9-0. She's won all of those bouts under the ONE Championship banner, where she is currently champion.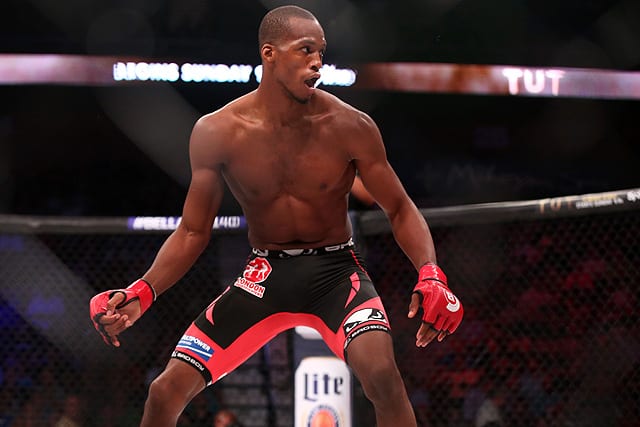 MVP For Robbie Lawler or Donald Cerrone
Does Bellator have a more underutilized star in the making than Michael "Venom" Page?
To say that Bellator has taken their time building MVP would be an understatement. He is one of the eight men competing in the Welterweight World Grand Prix, however. But imagine what the PR machine of the UFC could do with a talent like Page.
In return, Scott Coker could get back either Lawler or Cerrone. Either fighter would fit into Bellator's current model nicely. Coker and Lawler do have a history. ""Ruthless" fought under the Elite XC banner as well as Strikeforce.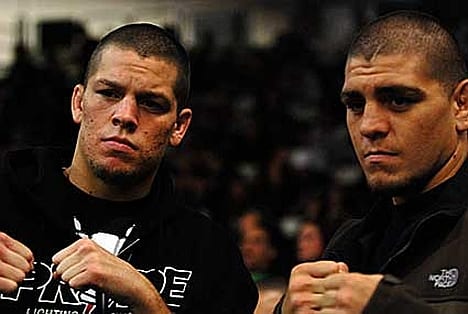 The Diaz Brothers For Gegard Mousasi & Douglas Lima
If the Diaz brothers don't want to fight for the UFC then why not trade both of them to Bellator for a couple of elite fighters?
This is another one of those instances where all parties involved would end up in a better place than where they started. For both Nick and Nate, they would be signed to a promotion that reportedly treats their fighters differently than the rigid UFC. I honestly can't think of a better scenario for them.
In return, the UFC would get back Mousasi, who left the promotion to pursue greener pastures. Since leaving the UFC he has continued his run, rattling off three straight wins and capturing the middleweight title in the process.
The UFC would also get Douglas Lima, not to be confused with his brother Dhiego, who is already on the UFC roster. Lima is a legit top 10 welterweight in the world and would be a welcome addition to a stacked 170-pound class.
Michael Chandler & Aaron Pico For Robert Whittaker & Luke Rockhold
Michael Chandler may have just re-signed with Bellator but trades change everything up now.
Chandler is another star in the making that Bellator has not been able to get the most out of. He is definitely one of the best lightweights in the world and one can only wonder what he could do in the UFC. Imagine some of the match-ups for "Iron" Mike at 155 pounds in the UFC.
As for Pico, here is another young fighter with limitless potential. The UFC's PR machine would literally make Pico a massive star and a huge draw.
In return, Bellator would get back Whittaker and Rockhold. We know Rockhold and Coker have a history together and both men would love a chance to be reunited with each other. As for Whittaker, he could benefit from a Bellator schedule that is less demanding than the UFC's grind.
The potential match-ups for both Whitaker and Rockhold in Bellator's 185 division are nearly compelling, to say the least. And Chandler and Pico to the UFC is what fight fans want.
If trades are a thing now in MMA, then let's start making the trades that fight fans want to see. After all, fans are the lifeblood of the sport.
What are some trades you'd like to see go down in MMA?