After all is said and done, hasn't McGregor put in a ton of work already?
UFC featherweight champion Conor McGregor is unique in many ways. He has a natural talent for both fighting and selling events for the promotion, something the UFC is not used to at this level. So grand is McGregor's gift of the gab that many argue he has began to surpass the promotion itself in popularity, something that UFC president Dana White is clearly not happy with. All this has led to a week of constant McGregor and UFC 200 headlines, each of which stemmed from this single Tweet.
I have decided to retire young.
Thanks for the cheese.
Catch ya's later.

— Conor McGregor (@TheNotoriousMMA) 19 April 2016
Conor McGregor's retirement Tweet this past Tuesday set in motion a set of highly unexpected happenings, and eventually led to the highly entertaining UFC 200 press conference last night, at which 'The Notorious' was not present. Although he had swiftly un-retired just days after that first announcement, the damage was apparently already done. The beef seems to have come from McGregor's reluctance to attend the first week of media obligations for his scheduled UFC 200 rematch with Nate Diaz, something the promotion was not willing to accept.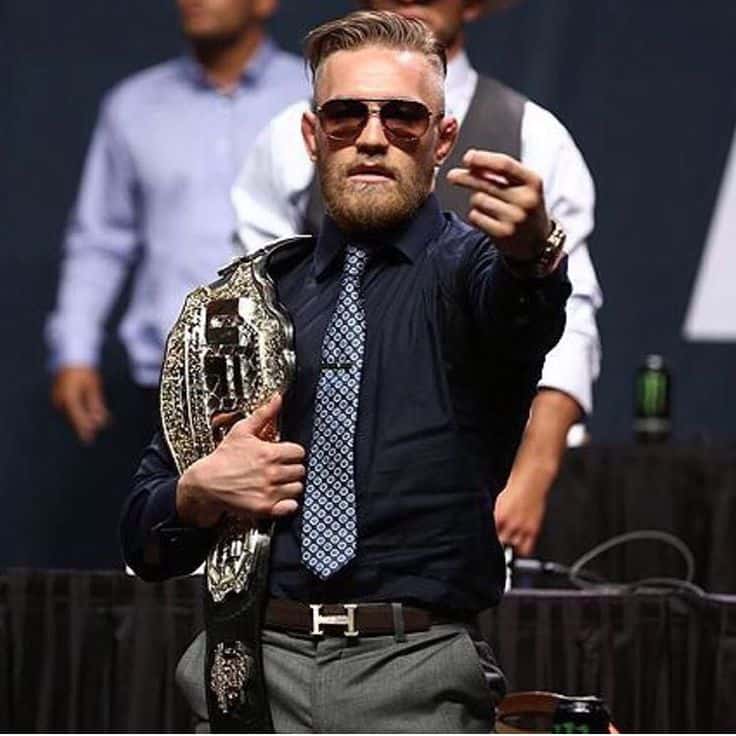 Dana White confirmed that McGregor was being pulled from the July 9 mega fight with Diaz, in a strange twist of circumstances. We all sat back and witnessed the Irish star rise to prominence in just a matter of years under the UFC banner, and suddenly he is throwing a spanner in the works in the form of his pseudo retirement and refusal to commit to the media tour. So how/why has this happened? Well, assuming that the facts thus far are accurate, this seems to be a kind of phallic comparison between McGregor and the UFC brass.
During the UFC 200 presser last night (April 22, 2016) McGregor sent out another Tweet, this time pointing out how much he'd made the UFC in his last eight month/three fight stretch…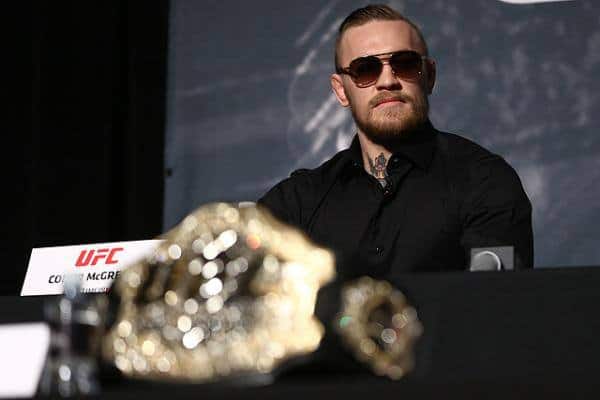 Everyone flew in. Respect.
But not everyone up there made the company 400million in 8 months.

— Conor McGregor (@TheNotoriousMMA) 22 April 2016
So the promotion that allowed an interim belt for his UFC 189 bout with Chad Mendes, and granted McGregor an immediate rematch with Diaz after being finished at UFC 196, is now apparently tightening the purse strings. But let's look at this objectively; White said that Conor's actions could 'set a bad precedent' for other fighters under contract with the UFC, in other words saying they wouldn't play favorite for the man who'd reportedly earned them near half a billion dollars in the last eight months.
Is this a fair approach? As a LLC, Zuffa and the UFC brass are pretty much entitled to do whatever they want with their fighters as long as it's in between the parameters of their contractual agreements, and here in lies the difficulty with fighting for the UFC. The biggest MMA promotion in the world as they are, the UFC can pretty much dictate the terms of a fighters contract with minimal negotiation leeway and there's really nowhere else to go. That said, if you sign to an agreement then you should really stick to it, but is there a line?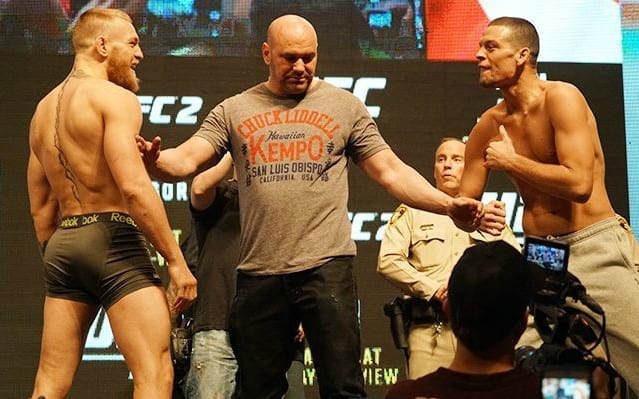 Managerial discretion is always an option, and perhaps should have been actioned at the early stages of this disagreement. The fact it's gone public now will probably play against Conor McGregor, as the UFC will probably not want to openly submit to a fighters over contract stipulations. The reality of this though? The UFC is shooting themselves in the foot, as like it or not, McGregor is their biggest star and he was moulded in to the problem he presents by the UFC themselves.
The blurring of the lines between entertainment and fighting has never been more obvious than with this situation. The current 145-pound champion wants to get a decent camp going for UFC 200, but the promotion is sticking their necks out to make sure he sits down at a press conference first. The very press conference he refused to attend was pretty much dominated by Conor McGregor related questions and headline making quotes, so what does that tell you about his drawing power?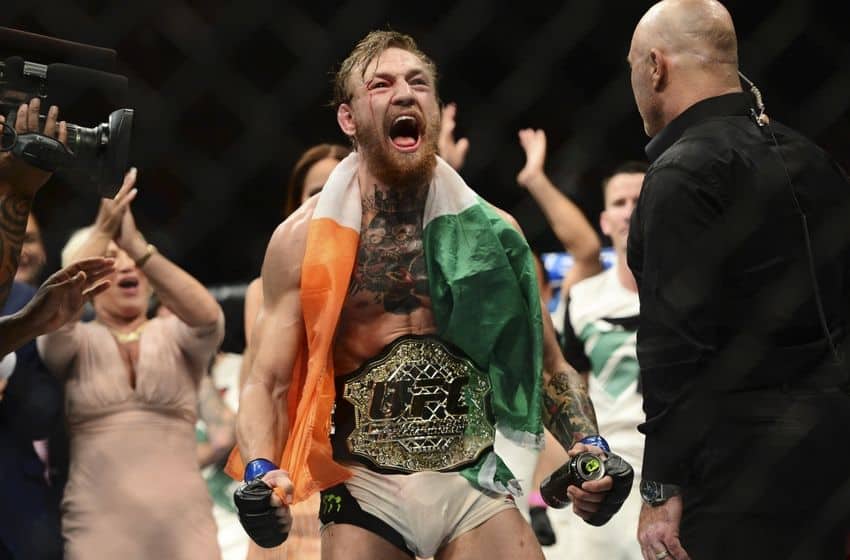 Joe Rogan and Brendan Schaub had a great discussion about this whole dramatic saga yesterday, as transcribed by our bright young journo Josh Brady:
Rogan:
"It totally makes sense (to let Conor train properly for this fight), but here's the other thing, one of the most important things any athlete does is gets proper rest. What's the one thing that gets messed up when you travel? It's rest."
Schaub:
"It's a different age man, you have a legit superstar and he's bigger than these old school press conferences. You can't have a pissing contest, if he wins this do you know how much money he's gonna make the company? Let' say Conor doesn't fight at UFC 200, and Nate fights dos Anjos, let me know how those ratings would go. You ask any major sports superstar to go on a world tour, Lebron or Ronaldo maybe, and not get paid to promote the fight, they'll tell you that their social media will cover way more than this. 'Go f*ck yourself!'"
Should the UFC allow Conor McGregor to fight at UFC 200? Well, that's a matter of opinion that would depend how you see both sides of the argument.
But when you look at the facts, there certainly appears to be wiggle room that the promotion was not willing to use.
Whether they should or not is perhaps out of the equation, but you can guarantee there are millions of people hoping to see him fight on July 9, and surely the numbers outweigh what differences Conor McGregor and the UFC have right now…