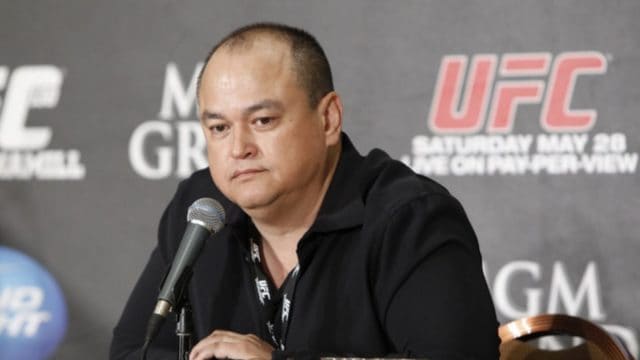 Spike TV will celebrate New Year's Eve with an MMA mega-event featuring mixed martial arts worldwide legend Fedor Emelianenko. As seen during last night's Bellator Dynamite 1 broadcast, a new promotion was announced which is being launched by PRIDE founder Nobuyuki Sakakibara.
This mega-event will feature fighters from Bellator as well as fighters that will be under contract with this new promotion. Spike TV's Kevin Kay confirmed this is a one shot deal for now. At least that's the plan for now.
Bellator MMA President Scott Coker commented on the news following Bellator Dynamite 1.
"We never discussed anything financial with him [Emelianenko] or any negotiations," Coker said. "We proved that, right? We knew [Sakakibara] was in dialogue with Fedor, so when the contract got signed, we never said anything but we knew it was going to be on Spike TV."
Coker made it clear that this deal made sense for all parties involved.
"It is a win-win for Sakakibara to have Fedor and it is a win-win for Spike TV to have Fedor."
When asked if this would kill any chances of the UFC signing Emelianenko, Coker said he wasn't sure.
"I'm not sure. Fedor could fight for the next five or six years."
Emelianenko hasn't fought since October 7th, 2011, which was when he announced his retirement following a first-round knockout of Pedro Rizzo.
Emelianenko is 3-3 in his last six, but after a three-fight losing streak in his last three Strikeforce appearances, he ripped off three straight wins. In his last two bouts, he won by first-round knockout over less quality opponents.
You can watch the interview here:
If you enjoyed this story, please share it on social media!