Former UFC heavyweight champion Cain Velasquez was scheduled to rematch fellow former champion Fabricio Werdum at next week's (Dec. 30, 2016) UFC 207 from Las Vegas, Nevada. Questions and rumors began to swirl, however, when Velasquez told ESPN.com that he was dealing with a back injury that would cause him to undergo surgery just days after the fight.
Velasquez, however, confirmed that he was remaining on the card nonetheless, but that no longer seems to be the case. ESPN.com's Brett Okamoto reported earlier today (Dec. 24, 2016) that the Nevada State Athletic Commission (NSAC) has ruled Velasquez out of the fight: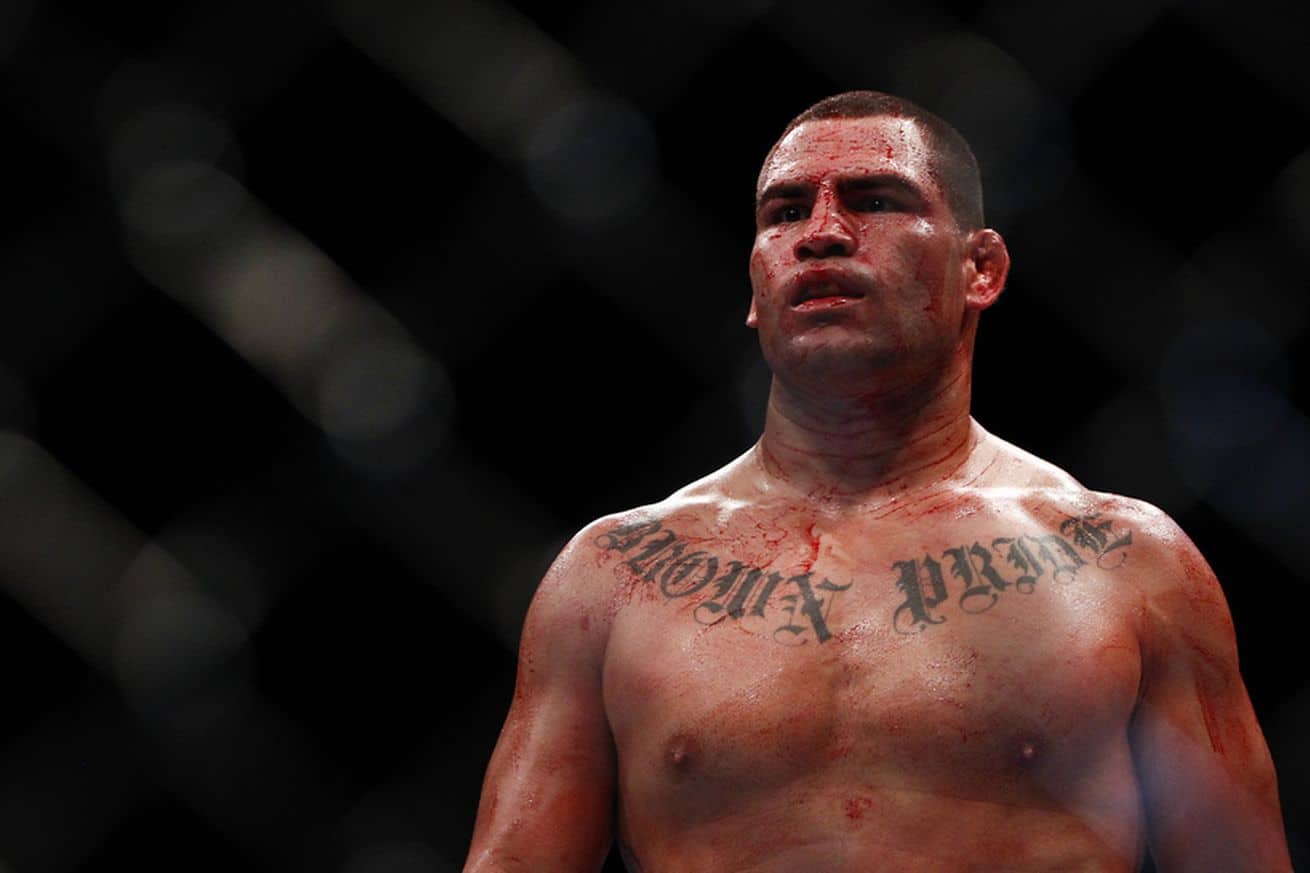 More Injury Woes For Velasquez
BREAKING: According to sources, Cain Velasquez vs. Fabricio Werdum at UFC 207 will not happen. NSAC ruled out Velasquez for medical reasons.

— Brett Okamoto (@bokamotoESPN) December 24, 2016
Although Velasquez responded by saying he had been cleared to fight, the NSAC released a statement confirming the fact that he had indeed been pulled from the card:
"Based on medical records, interviews and the best judgment of Chairman Anthony Marnell, attorney general J. Brin Gibson, the executive director's office and our physicians, in an effort to protect the health and safety of the athletes, it's been determined Cain Velasquez is unfit to fight," the NSAC said in a statement (Via ESPN.com).

"The financial incentive for fighters to compete is strongly compelling, and it is the responsibility and obligation of this commission to intervene when excessive risks are evident," the NSAC said. "It's obvious Mr. Velasquez is physically compromised and competing would place him in significant physical risk."
Velasquez last competed at July 9's UFC 200 where he scored an impressive first round stoppage victory over Travis Browne. Prior to that, he hadn't fought since being submitted by Werdum at June 2015's UFC 188.
"Vai Cavalo", on the other hand, is coming off of a decision victory over Browne at last September's UFC 203.