Royce Gracie is a true legend of mixed martial arts. He is widely known as a pioneer of the sport and some may even consider his family the founders of MMA. He is also known for revolutionizing the sport with gracie jiu-jitsu.
Gracie has competed in some of the most memorable fights in history under the pride banner as well as in the UFC, even competing at UFC 1. Although he hasn't competed in seven years, it seems like the fighting legend just couldn't stay away from the sport.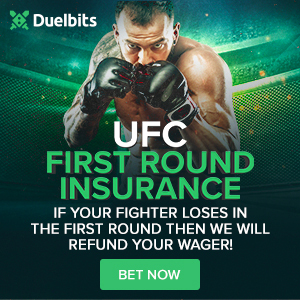 It was reported today by Bellator officials that Gracie would be joining the company as an official brand ambassador. The Brazilian talked with Bellator.com regarding his new position:
"I have known Scott for a long time and have always respected him as not only a promoter but as a martial artist who has always treated fighters with respect and truly understands their value. Bellator and Viacom want to give fans exciting fights and enable fighters to continue to grow and most importantly provide for their family, and it's something I want to be a part of. UFC has done a great job over the past twenty years in building this sport and taking it globally and I'm glad to have been part of that, but Bellator is a growing organization I am honored to be a part of, and with the dedicated and talented people already associated with the company, we can further the growth of mixed marital arts as a sport worldwide."
Gracie will be involved with Bellator effective immediately. His first project will included promoting Bellator's upcoming card on November 15, 2014. This event will be headlined by a grudge match featuring Tito Ortiz against Stephan Bonnar. The co-main event is a rematch for the lightweight championship between Michael Chandler and Will Brooks.
Going forward, Gracie will host seminars, sign autographs and make promotional appearances, as well as aid Bellator in international expansion. Gracie and his new employer will also be involved in a co-branded merchandise line that will debut next year.
Bellator president Scott Coker gave his thoughts on Gracie as well:
"To call Royce a legend would be an absolute understatement. Royce and the Gracie family are directly responsible for making this sport what it is today and we are incredibly fortunate to have him be a part of the Bellator family. Royce will serve in many different capacities for Bellator and I look forward to our fighters, staff and most importantly, our fans, in having the chance to interact with one of the most iconic figures in sports." 
Bellator has been working endlessly recently in attempts to rejuvenate the promotion. What kind of impact will Gracie bring to the evolving Bellator MMA?