Rory MacDonald admits that he didn't fight hard when he attempted to make history. The former UFC star challenged Gegard Mousasi for the middleweight strap. He had the chance to become the first fighter ever in Bellator to hold two titles in two different weight classes.
In the main event of Bellator 206 at the SAP Center in San Jose, California on DAZN, Mousasi scored a TKO win in the second round to retain his middleweight title over MacDonald.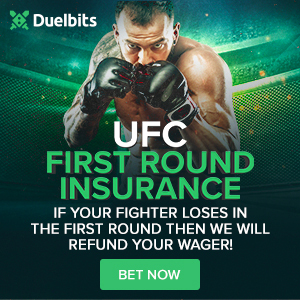 The Bellator champ talked about the loss on The Ariel Helwani MMA Show. In this interview, he stated that he didn't have the desire to fight hard which led to a disappointing performance.
"I feel like I didn't go in, I didn't prepare myself properly the way I usually do. I think I had too many distractions and I just wasn't focused. I didn't have the fire in my veins like I usually do," said Rory. "I just need to train harder next time. Be more focused on the fight and not things in my life as much. Compared to when I first started in martial arts, my life is very comfortable."
Rory MacDonald Opens Up On His Latest Loss
MacDonald became a big name while fighting inside of the Octagon under the UFC banner. Once he made the jump to the Viacom-owned promotion, he further showcased his skills. He continued by stating that he thinks he got very comfortable and didn't get out of that zone.
"I make better money now and I have a good life outside of fighting. So I guess I got very comfortable and didn't put myself out of my comfort zone while training for this fight. I think that was my first mistake. When you don't have that, there is no focus, there is no passion. There is no fire and it showed in the fight."
He won the Bellator welterweight title by scoring a unanimous decision win over Douglas Lima at Bellator 192 back in January. MacDonald continued by stating that he hasn't figured out what went wrong in this fight.
"I don't know why," MacDonald said (H/T to MMAMania). "If it was bad timing or what. I still haven't figured it out, but I am working on it. I knew during training camp that I wasn't preparing myself properly. I was just kind of lying to myself like. 'I will just give it my best shot when it happens, make the best of it.'
MacDonald will take part in the Bellator welterweight grand prix tournament as he takes on Jon Fitch. This fight is being potentially targeted for February. The Bellator champ added that he failed in the biggest fight thus far in his pro-MMA career.
"But it turned out to be the worst performance of my career against my biggest opportunity. It's a big let down but it was my fault at the end of the day. I only blame myself," he added.