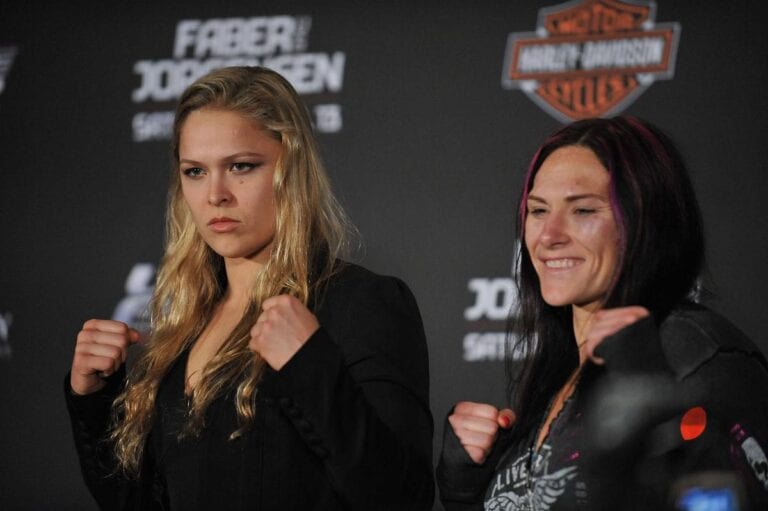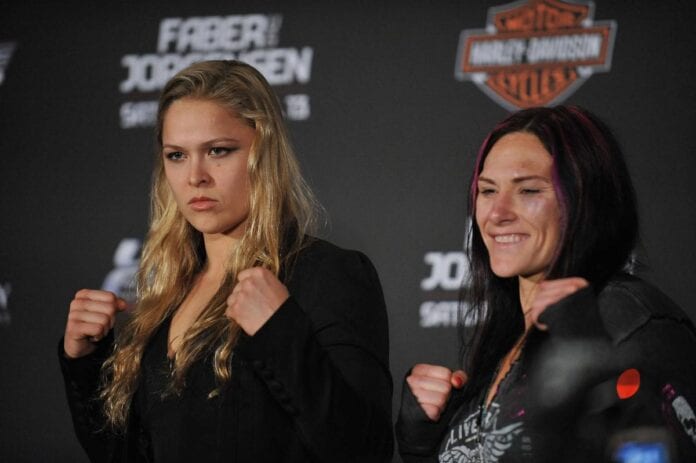 Last Wednesday (October 29, 2014) news broke that the awaited UFC women's bantamweight title fight between Ronda Rousey and Cat Zingano had been moved from the co-main event of January 3's UFC 182 to the co-main event of February 28's UFC 184.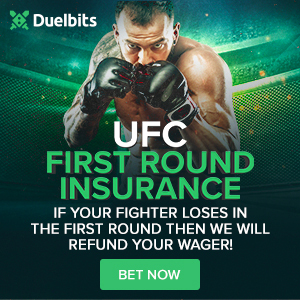 Little information was given about the switch, and speculation ensued that Rousey needed a bit more time off to deal with the broken thumb and arthroscopic knee surgery she required after her 16-second demolishing of Alexis Davis in the co-main event of July 5's UFC 175.
However, this evening news has arrived that it is actually Zingano who is dealing with a nagging injury. Speaking on UFC Tonight, Ariel Helwani revealed the bout was pushed back due to Zingano having a back issue:
"Two weeks ago I told you that Cat Zingano-Ronda Rousey would happen on January 3. Last week, the UFC announced that the fight is going to happen on February 28, so I inquired as to why it was moved.
And this is what I was told by her management team: she's been dealing with a back issue, of course I'm talking about Cat Zingano, she's been dealing with this back issue, and her doctors essentially said she would not be ready to fight January 3.
She's feeling a lot better but they wanted that extra time so they thought that February 28 would make a whole lot more sense."
It's yet another setback for Zingano, who only recently returned to the octagon to defeat Amanda Nunes at September 27's UFC 178. She spent nearly a year-and-a-half dealing with a torn ACL and the complications that accompanied her surgery, so it's disheartening to hear that she's dealing with a new injury.
But it sounds like Zingano is healing up from her latest ailment and will be ready to fight for the title in late February. The undefeated "Alpha" has been touted as one of the few women's bantamweights who could actually give Rousey a run for her money.
She'll have to be at no less than full health to do so. Will we have a new women's champ next spring, or will Zingano just be the latest victim on "Rowdy's" expanding hit list?
Photo Credit: Gary A. Vasquez for USA TODAY Sports