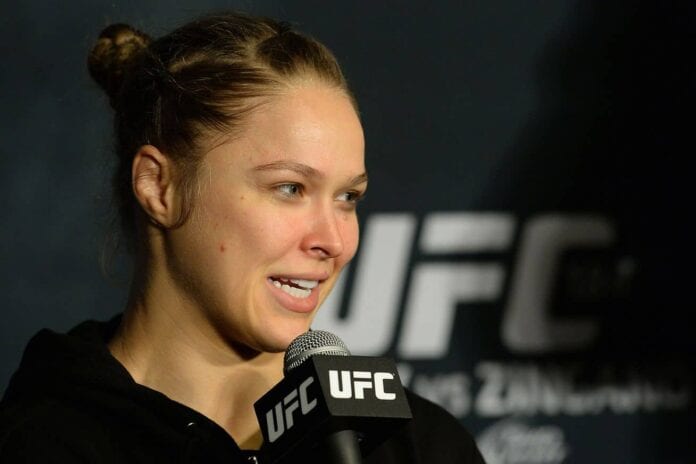 It's been only three months since former UFC bantamweight champion Ronda Rousey lost her title to Holly Holm at UFC 193. In terms of the division, things have moved light years since 'Rowdy's' departure from the top of the food chain. The devastating knockout from Holm was an incredible accomplishment, but the celebration didn't last long for 'The Preacher's Daughter.' She ran in to Rousey's old foe Miesha Tate at UFC 195, and was dethroned herself in just her first title defense.
So now the woman that Rousey not only defeated but finished in both their fights reigns atop the 135-pound category, and it's led to rampant talk of the ex-champ returning to competition. It's projected that 'Rowdy' will return in November, but 'Cupcake' has already stated she won't be waiting until winter for her first title defense.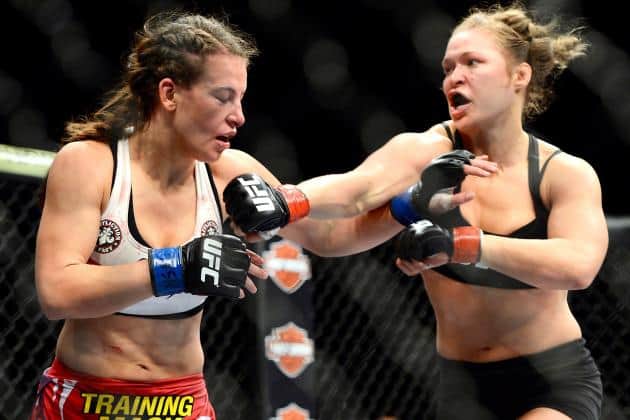 Many questions surround Rousey's comeback, perhaps the most glaring is whether she'll be mentally recovered from her first pro loss. It wasn't just a loss, it was an admittedly horrible experience from start to present, as the former champ has openly discussed suicidal feelings after UFC 193.
As reported by MMAFighting.com, 'Rowdy' is using the crushing defeat to Holm as inspiration, trying to make a positive outcome from such a harrowing experience.
"Every single setback, it's not the end of the world, it's just the beginning of that lesson," Rousey said this week at Reebok's Luncheon for Inspirational Women (via Inside Halton). "That had to happen for me to learn these certain things and it's not about being completely infallible, it's about getting better and there's no room for improvement in perfect."
The building blocks for a successful comeback in the fight game are essentially all in the mind. For a top athlete, providing they are of course in shape, a focused mental state is essential, and it sounds as though Rousey has a firm grasp on the events of the past few months and indeed her fighting future. She continues: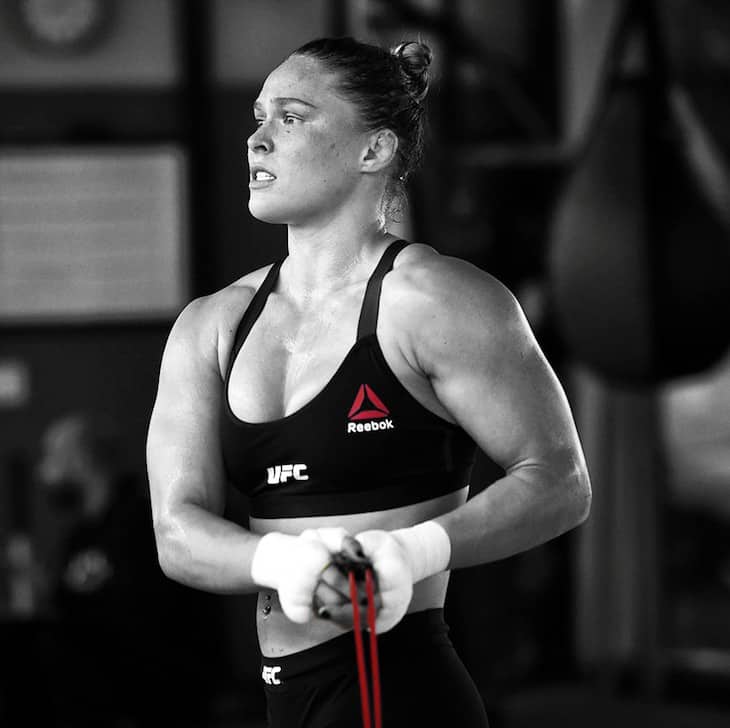 "A lot of people think they're a good person because they don't do this, and they don't do that," said Rousey. "But for me, it's not about what you abstain from, it's about what you do that makes a difference.
"When it comes to challenges, I honestly believe that things happen for a reason. At the time yes it's hard on a personal, emotional level and it's hard to look past what's happening to the future, but you have to believe in yourself because down the line in two, five, ten years' time you'll look back and think that was actually the best thing that ever happened to me."

[flowplayer id="343285″]