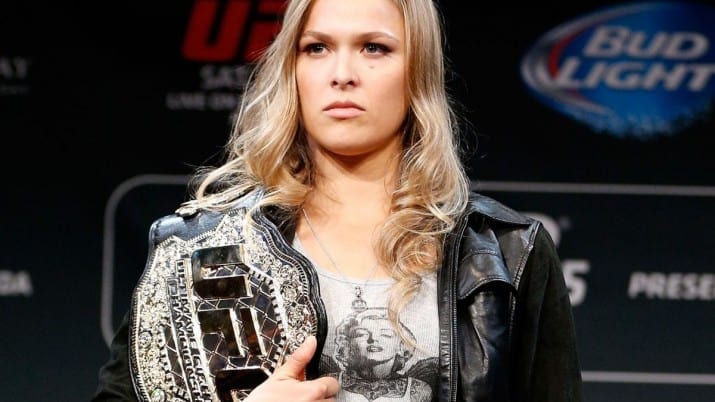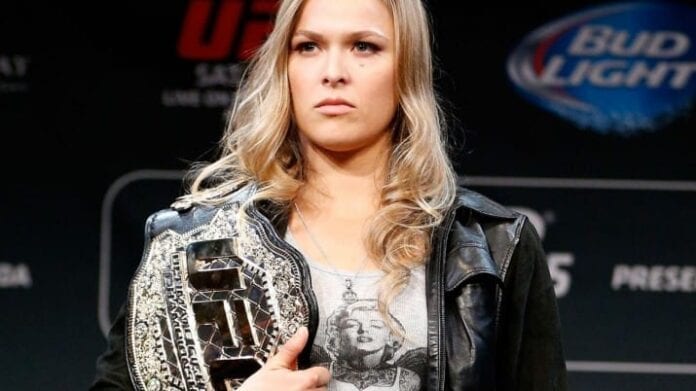 There's no question that the UFC's two biggest stars are Irish sensation the "Notorious" Conor McGregor and bantamweight queen "Rowdy" Ronda Rousey, and McGregor very well may have taken the top spot when he won the interim featherweight championship against Chad Mendes at UFC 189 (July 11, 2015), one of the biggest cards in the promotion's history.
After his big win earlier this month, McGregor actually spoke on Rousey at the post-fight press conference, noting his respect and admiration for the dominant 135-pound champion. The "Notorious" one stated that he can relate to Rousey because they both put tons and tons of work in when it comes to not only training, but media obligations as well.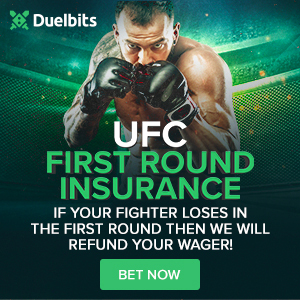 It seems as if Rousey has now been made aware of McGregor's comments and feels the same way. The "Rowdy" one stated that it's been a pleasure to watch the "Notorious" one grow and mature, and she couldn't be happier for him. She also mentioned that the respect is definitely mutual (via MMAMania):
"Conor, it's been a real joy watching him progress and mature as, not just as a fighter, but as a man. I've seen him grow a lot and I have been very encouraged by what I have seen. I couldn't be happier for him and the company for winning (the title). I really appreciate the respect he has shown me and it's definitely mutual."
Like McGregor claimed, it takes a lot of work to be at the level that the two champions are at, and they both have tough challenges in front of them.
McGregor's next fight will likely be a title unifier against long-time featherweight champ and pound-for-pound king Jose Aldo whenever Aldo returns. The Irishmen will look to prove he is the true champion in what will likely be the biggest bout in mixed martial arts (MMA) history.
Rousey on the other hand, will defend her belt in just a few weeks in the main event of UFC 190 (August 1, 2015). She will look to remain undefeated, and end the bad blood with surging Brazilian Bethe Correia.
Do you see McGregor and Rousey remaining on top?