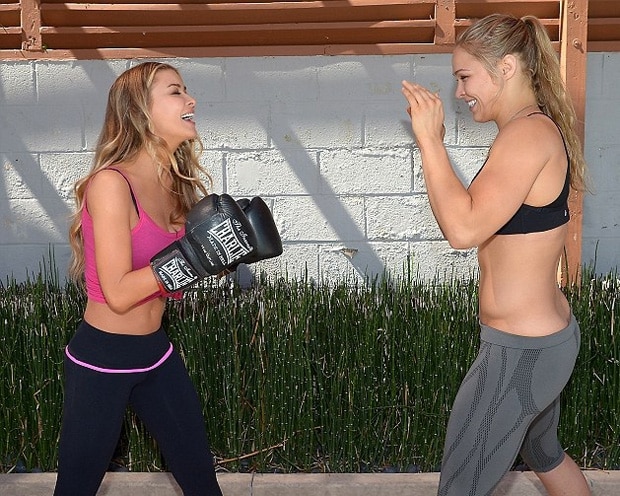 (Props: TitoCouture.com / Click for larger version.)
Let's get one thing straight — Carmen Electra has been an MMA fan longer than you have. So I guess these photos of Ronda Rousey giving Dennis Rodman's ex-wife a striking lesson shouldn't come as that much of a surprise; Carmen has always like to stay in shape, after all. But still…whose idea was this? What did these two have to talk about, outside of perhaps a mutual distaste for Kim Kardashian? And what does it feel like to be hit by Carmen Electra, anyway? Does she put her legs into those punches, or is she as noodle-armed as Paris Hilton? Where's the goddamned video?
Check out two more photos after the jump, and see a few more right here.