It was a rough weekend for No. 8-ranked UFC welterweight Gunnar Nelson this past weekend (Sun. July 16, 2017).
Nelson had a two-fight win streak snapped when he suffered a hellacious first round knockout loss to No. 14-ranked Santiago Ponzinibbio in the main event of UFC Fight Night Glasgow. The win marked Ponzinibbio's fifth consecutive victory inside the Octagon; however, it came with a bit of controversy.
Following the fight, Nelson complained an eye poke from his counterpart that led to the vicious knockout, and upon review of the replay, four clean eye pokes can clearly be seen. Two pokes in each eye can be counted, in addition to a double poke as Ponzinibbio's extended fingers can be seen making their way into Nelson's eye sockets as they each have their arms extended in an exchange.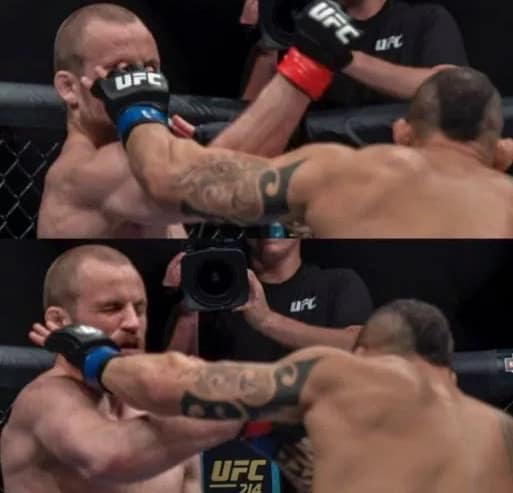 Per a report from MMA Plus UK, Nelson and his team are planning to appeal the knockout loss as a result of the pokes. The Argentine's extended fingers were a direct violation of the Association Of Boxing Commissions' (ABC) new Unified Rules of mixed martial arts (MMA):
"In the standing position, a fighter that moves their arm(s) toward their opponent with an open hand, fingers pointing at the opponent's face/eyes, will be a foul. Referees are to prevent this dangerous behavior by communicating clearly to fighters. Fighters are directed to close their fists or point their fingers straight in the air when reaching toward their opponent."