UFC 200 took many hits of a wide variety in the lead up, on fight night and following the July 9 milestone event. After the rematch between Conor McGregor and Nate Diaz was taken off the main event, fans began to wonder what star power was left given the busy nature of the rest of the champions and talent in the months prior to UFC 200. In the bag was Daniel Cormier and Jon Jones part 2, so not too bad after all, but that fight would not come to fruition.
'Bones' was announced to have failed a USADA (United States Anti Doping Agency) drug screen dating back to June 16 of this year. Jeff Novitsky dropped the game changer just three days prior to the event, and suddenly the card was in real trouble. A slight buffer was provided when Anderson Silva replaced Jones against 'DC,' but still an immeasurable amount of damage had been done to the card, especially in the midst of the UFC's sale becoming official.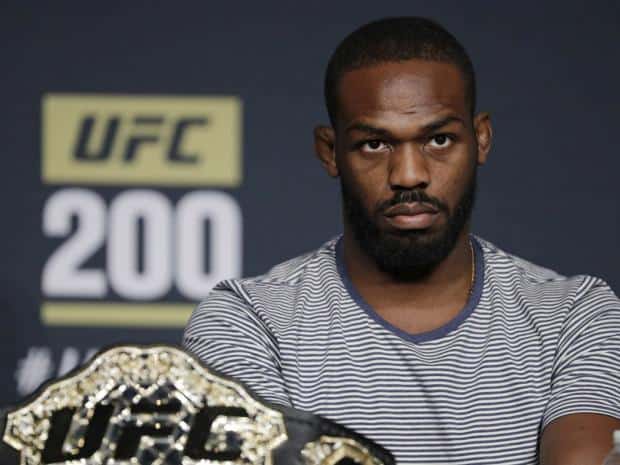 The woe and sorrow surrounding UFC 200 was far from blown over, as Brock Lesnar was later revealed to have also failed a USADA screen. His bust was announced after he'd trounced Mark Hunt for three rounds, leaving 'The Super Samoan' in a furious mood. The heavy hitting former K-1 champion would later declare he was starting a fighters union because of the scandalous events surrounding Lesnar's UFC return. It was also later revealed that Lesnar had failed an in-competition test on the very day of UFC 200.
So what's the score as far as the UFC are concerned? Arguably the two biggest stars of the card, both popped for estrogen blockers, and now face serious consequences from USADA. From the UFC though? Nothing, this coming from Marc Raimondi on Twitter:
Lesnar tested positive for anti-estrogen; Lesnar, Jones won't face UFC fine (@marc_raimondi) https://t.co/rHnxN3lCOl pic.twitter.com/WPddM03wut

— MMAFighting.com (@MMAFighting) July 23, 2016
Of course the Nevada State Athletic Commission and USADA will ultimately decide both fighter's fates respectively, but the UFC not adding to their troubles will probably come as good news to Jon Jones and Brock Lesnar.
The big question is who will be next…