Rashad Evans To Return At Upcoming Eagle FC Event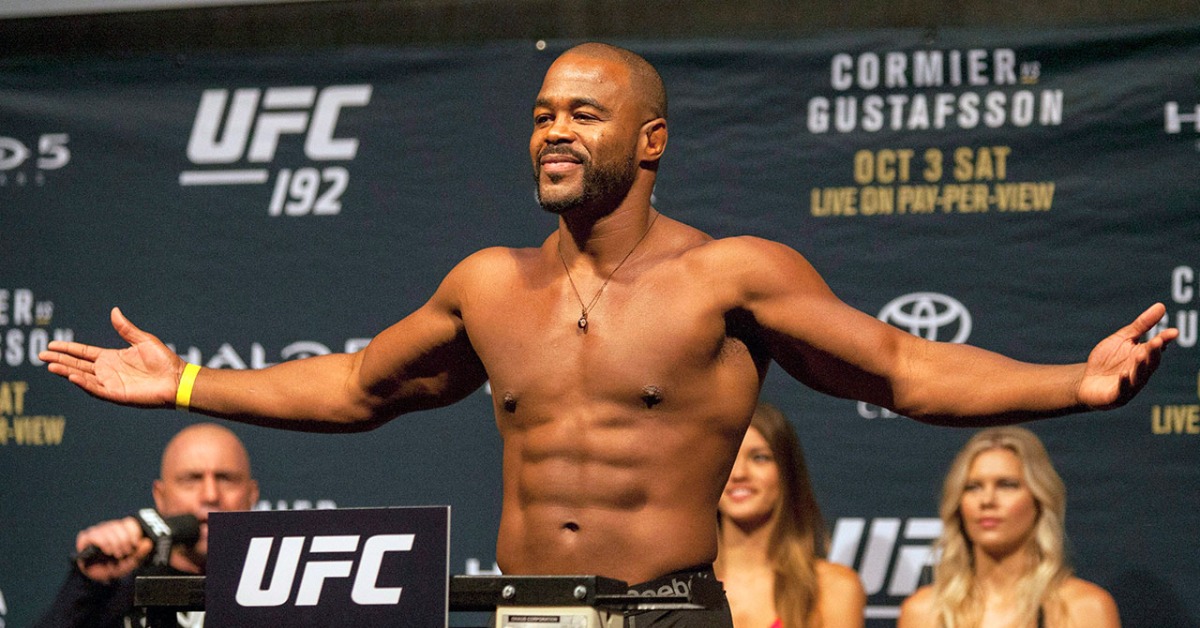 Former UFC light heavyweight champion Rashad Evans plans to make his return to the octagon in Eagle FC on Jan. 28.
Evans, a UFC Hall of Famer, hasn't competed in MMA since he fell to Anthony Smith at UFC 225. The loss capped off a five-fight losing streak before he opted to retire entirely from the fight game.
Evans will now return against a to-be-determined opponent as a part of the latest event of Khabib Nurmagomedov's Eagle FC promotion. The card will be capped off by the main event featuring Tyrone Spong and Bigfoot Silva.
Evans' return to the cage will also feature Eagle FC's first card in the United States, as the fight will take place in Miami, FL. He had been rumored to target a move to boxing but ultimately decided to give MMA another try.
Rashad Evans Was Once Considered One Of The Top Fighters In The World
Evans won Season 2 of The Ultimate Fighter during a heavyweight season in 2005. Three years later, he would go on to pull off one of the most infamous knockouts in UFC history by finishing Forrest Griffin at UFC 92.
Evans also earned wins over the likes of Michael Bisping, Chuck Liddell, and Rampage Jackson during his time in the UFC. After losing to Jon Jones at UFC 145, he would earn wins over Chael Sonnen and Dan Henderson before struggling to keep up at light heavyweight and middleweight.
Nowadays, Evans had been seen mostly as a UFC analyst for the promotion's various events. He's been a staple of ESPN's desk coverage for UFC pay-per-views along with serving as a mentor to top-level fighters such as Kamaru Usman.
It's unclear if this will be a one-off for Evans or if this will be a new start to his MMA career.
What are your expectations for Rashad Evans' MMA return?