Quinton 'Rampage' Jackson is set to make his return to the Bellator cage, when he takes on Olympic Judo gold medalist Satoshi Ishii at Bellator 157 tonight (June 24, 2016).
Earlier this past week, courtesy of MMA Fighting, 'Rampage' took some time to talk with Ariel Helwani on The MMA Hour to discuss his thoughts on Ishii and his unique sill set:
"Honestly, I didn't really know much about him because I don't really watch a lot of fights," Jackson said. "I didn't know anything about him, but then I heard he's a southpaw and a judo guy, and I was like, 'ah, hell.'
This is going to be a good test for me because, to be honest, I don't do well against southpaws. And judo is kind of awkward for MMA, that's why Ronda Rousey was smashing girls so bad, so quickly.
Because somebody that can do judo efficiently in MMA, can be very dangerous if you don't know how to handle it."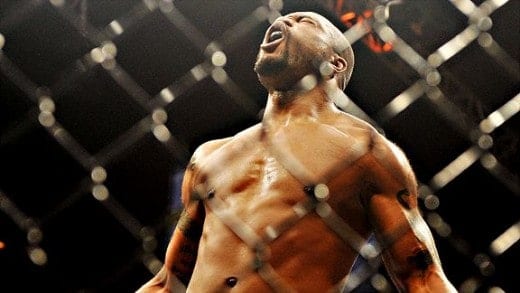 Jackson was then asked on which weight class he plans on competing in following his bout with Ishii, given the bout is a catchweight fight at 225 pounds, and revealed he no longer wishes to cut weight:
"I haven't really thought about it, but I'm thinking about maybe fighting heavyweight or something like that," Jackson said. "I'm not going to lie, I'm too old to be cutting weight. I'm over all the cutting weight sh*t."
"Rampage' was then pondered with the idea of possibly stepping inside the cage with Russian MMA legend Fedor Emelianenko, an idea that seemed to excite the former 205-pound UFC champion:
"That would be an incredible fight," Jackson said. "Fedor is back. He's always been one of my favorites, and I really love his fighting style.
That would be a great fight to put me in as well, but you know, Fedor and I are friends, we don't talk to each other cause we speak different languages.
But at the end of the day, like I said, my job is to fight. So if that fight comes up, I would happily take it."
Newly signed Bellator heavyweight Matt Mitrione was also mentioned as a possible opponent for Jackson in the near future, as the two share a history dating back to 2009 during the pair's encounters during The Ultimate Fighter 10 (TUF 10):
"I'm sure Matt Mitrione's ugly ass wants to see that fight happen too," Jackson said. "I'm not opposed to it, but I don't want to fight two southpaws back to back.
Like I said, I f*cking hate to fight southpaws because it's hard to find sparring partners and stuff, but hey, at the end of the day it's my job to fight, and I'll fight anybody.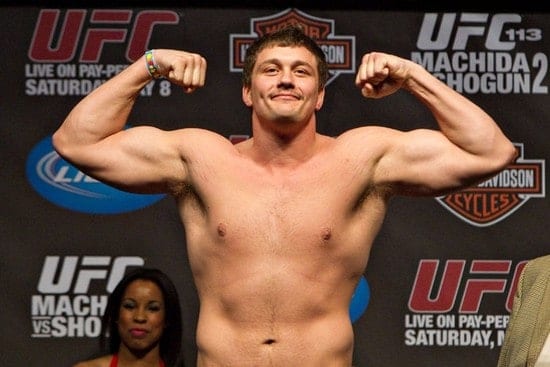 While Jackson would be open to a bout with Mitrione, he would much rather throw down with another TUF 10 cast-member who did rub him the wrong way…… Darrill Schoonover, or as 'Rampage' likes to refer to him as, 'T*tties'.
"I don't turn down fights, but i really want to fight T*tties. I have no beef with Mitrione, I had beef with T*tties.
I've really been trying to fight T*tties, but Bellator doesn't want to see it for some reason. I don't understand why not. T*tties needs to get these hands all up in his face. I told T*tties, if I win, I'm going to motorboat him. And I ain't lying."
Jackson was asked why after all these years he still wants to fight Schoonover, he had this to say:
"Because T*tties keeps talking sh*t, and he's still on my Twitter talking sh*t," Jackson said. "I'm a fighter, so if another fighter is talking sh*t to me and sh*t like that, I'm going to fight him.
I don't have to fight him in Bellator, I can go to his house, you know what I'm saying. I get paid to fight, so I want to be civil, so I can get your fat ass [Schoonover] in the cage and let's fight.
Now, talk about a thing from TUF 10, that's who I had the beef with. It was T*tties not Mitrione, but I'll fight Mitrione. But I'm going to tell you who I really want, I want to shut T*tties' ass up."
Bellator 157 is set to go down live on Spike TV from the Scottrade Center, in St.Louis, Missouri on June 24, 2016.
You can see Jackson's full interview here bellow: