'Rampage' Jackson blames Dana White for Wanderlei Silva KO at UFC 92; 'I might lose my foot in his a**'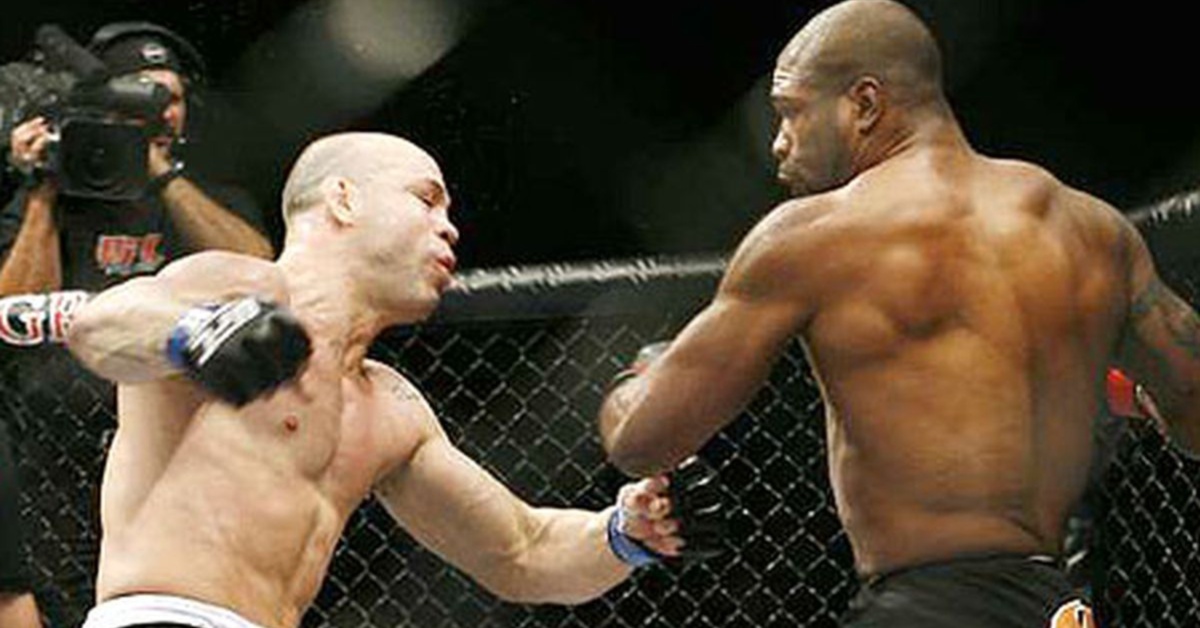 Long before making his UFC debut Quinton 'Rampage' Jackson made a name for himself in Japan's premiere fight promotion, PRIDE FC.
During his time in The Land of the Rising Sun, Jackson walked through some of the biggest names in combat sports history, including Kazushi Sakuraba, Kevin Randleman, and Chuck Liddell. However, one man always seemed to have his number. 'The Axe Murderer' Wanderlei Silva. Between 2003 and 2004, 'Rampage' suffered back-to-back knockouts against Silva before the pair faced off for the first and only time inside the Octagon.
On that night, 'Rampage' finally broke through, scoring a first-round knockout against Silva in spectacular fashion. Looking back on the fight during his appearance on JAXXON Podcasts' Fade on Site, the former light heavyweight world champion revealed that Dana White's tardiness to a meeting led to a chance encounter with 'The Axe Murderer' that ultimately sealed Silva's fate at UFC 92.
"One of the main reasons why Wanderlei got his a** beat so bad that time in the UFC, is after the weigh-ins, Dana wanted us to go and like, have this fighter meeting," Jackson explained. "And we starving and everything, and we gotta wait on f*cking Dana White… We ready to go eat, like some people don't eat. You know how it is when you cut weight… I just wanna hydrate and eat, right? And we gotta wait on Dana White.
"Wanderlei comes up to me while I'm f*cking p*ssed off, 'I know you remember my knee…I know you remember hanging on the ropes.' And I was like 'Oh, this motherf*cker. I might lose my foot in his a** tomorrow.'"
Rampage' and Wanderlei Silva would meet one more time in their respective careers under the Bellator MMA banner in 2018. Jackson would walk away with the win once again, this time via a second-round TKO.
Transcription courtesy of MMA News