One of the most beloved kickboxers that have ever lived is Ramon Dekkers, also known as "The Diamond". He was an icon in his time and helped put Dutch kickboxing on the map.
Here is the story of the career of the legend Ramon Dekkers. Going from how he developed his skills and became one of the biggest stars of his era.
| | |
| --- | --- |
| Name: | Ramon Dekkers |
| Date of Birth: | 4 September 1969 |
| Place of Birth: | Breda, North Brabant, Netherlands |
| Died: | 27 February 2013 |
| Nickname: | The Diamond |
| Gym: | Golden Glory/Team Dekkers |
| Height: | 1.72 m (5 ft 8 in) |
| Weight: | 70 kg (154 lb; 11 st 0 lb) |
| Divisions: | Featherweight, Super Featherweight, Lightweight |
| Record: | 186-36-2(95 KOs) |
| Championships: | 8x Champion(6 Weight Divisions) |
Ramon Dekkers Early Training
Ramon started his martial arts training when he was twelve years old. Starting in Judo before taking up boxing. After taking up boxing, Dekkers would begin learning kickboxing.
His coach was the legend Cor Hemmers, who was one of the first and most famous Dutch kickboxing trainers. Within his first year of training, Ramon Dekkers would begin competing in amateur matches.
He would quickly establish himself as one of the best young fighters in the Netherlands and later Europe. In these early fights, Dekkers would show flashes of his famous style that fans would come to love.
Ramon Dekkers Early Pro Career
Just four years after starting his Muay Thai training, Ramon Dekkers would make his pro debut at sixteen. Turning pro at such a young age started to get a lot of people talking.
Dekkers would prove that despite being young, he had the talent of a veteran fighter. His pro debut took place in 1986 against fellow Dutch fighter Andre Masseurs.
He would win the bout by knockout in the second round. Ramon winning by knockout would soon become a trend throughout the fighter's illustrious career.
Dekkers would be victorious in his first four pro fights before dropping a decision to a French fighter named Richard-Nam.
But Ramon Dekkers would bounce back from the loss and win his next four bouts by knockout. Within those four wins, Ramon would win the first two titles of his career.
The MTBN Dutch Featherweight Championship, EMTA European Featherweight Title. Then adding the NKBB European Super Featherweight title to his collection after a decision win over Kevin Morris.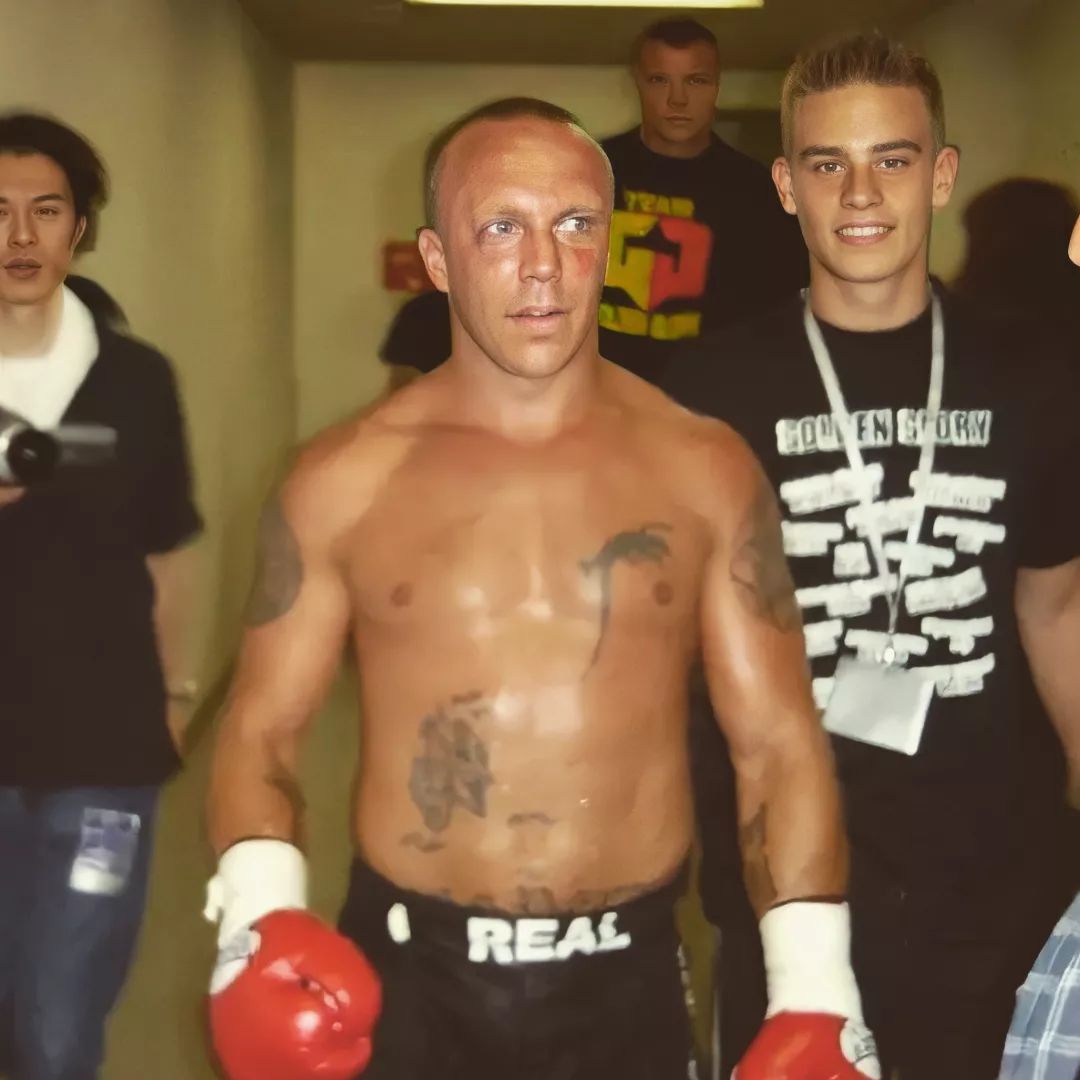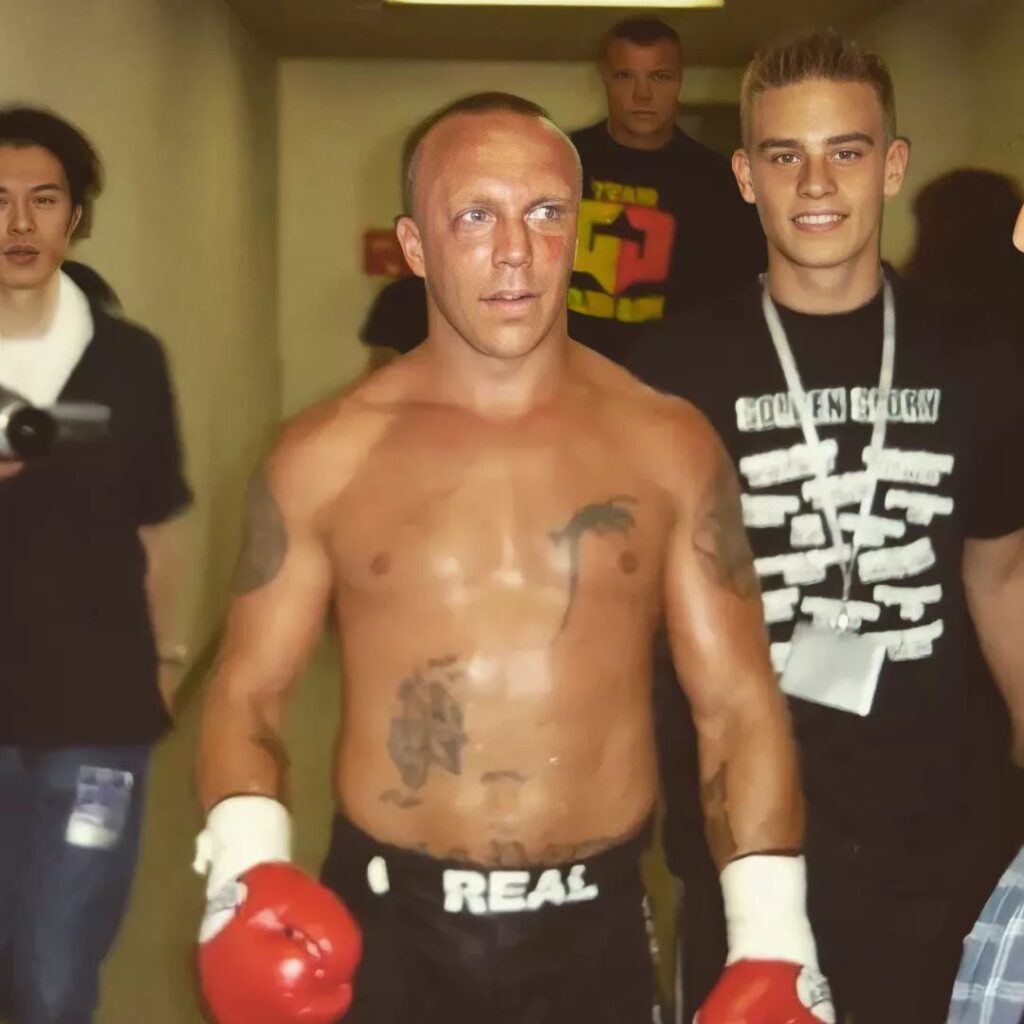 Ramon Dekkers Early Matches vs. Thai Fighters
By 1988, Ramon Dekkers had earned a record of 10-2 with three titles to his collection. After suffering the first KO loss of his career, Ramon would face the first Thai boxer of his career.
A young and upcoming Thai fighter named Anakhoun Suwannee made a trip to the Netherlands to face Ramon. During this time, Thai boxers were feared and seemed like it was impossible for a western fighter to beat them.
Dekkers would prove that the Thais weren't invincible and delivered a spectacular 2nd round KO in his hometown of Breda. His next Thai opponent would be for the IMTA Lightweight Title against Mungkordun Sitchang in Rouen, France.
Ramon would earn a decision win over Sitchang to win his fourth Muay Thai title. His next Thai opponent in Daris Sor Thanikul would control the fight and earn a decision win.
Dekkers would get another title fight against the champion Namphon Nongkee, which would be a statement win and his fifth world title.
But if the kickboxing world hadn't taken notice yet, Dekkers would make them aware in his next match. He faced Cherry Sor, who was considered one of the best of the era and Dekkers throttled him.
Putting unrelenting pressure on Cherry before ending the fight with a powerful left hook. While the Thai fighters dominated the sport, Ramon proved that he could beat them.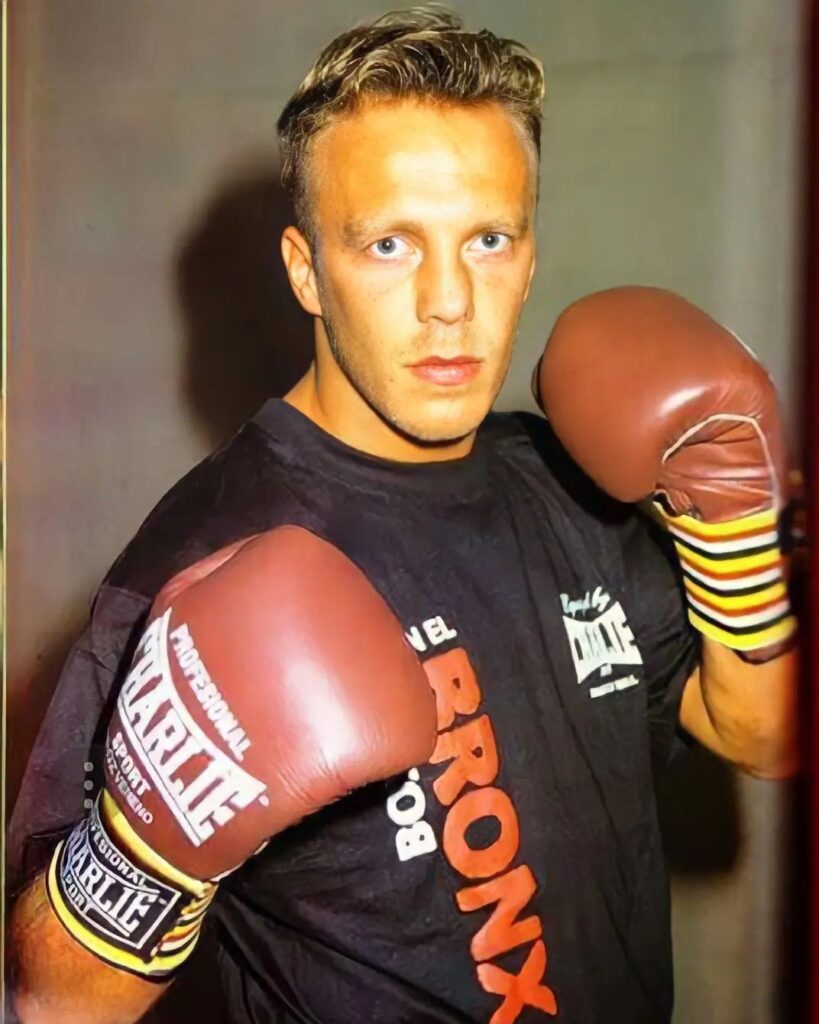 Ramon Dekkers Debut in Thailand
After competing in Europe for the first four years of his career, The Diamond would receive a huge honor. He would get the honor of being invited to fight in Bangkok at the historic Lumpinee Stadium.
During this time, only a few western fighters were given the honor of fighting at the mecha of Thai boxing. Unfortunately, this wouldn't be the debut that Ramon was hoping for.
In Thailand, this would be the first time that Ramon Dekkers fought in Muay Thai rules matches where elbows were allowed. The first Thai fighters that he fought were aware of this advantage and exploited this flaw in Dekkers game.
He would lose five fights in a row against Thai boxers that exposed his lack of elbow and clinch work. Anytime Ramon would try to get off his patented combos, his Thai opponents would tie him up. Landing knees and elbows from their clinches, which left Ramon frustrated.
Ramon began improving these flaws, which were notable in his match against Boonchai in Japan. But the judges would give the bout to Boonchai in a questionable decision.
Even though Dekkers was coming out on the losing end, he was still developing. Also earning the respect of Thai boxing fans that wanted to see him compete more against Thai fighters.
Ramon Dekkers Rivalry with Coban
1991 would be a year of evolution for The Diamond. After winning his first fight in Lumpinee Stadium, he would have two epic matches against Coban Lookchaomaesaitong.
The two would first fight in Paris, where Coban would shock the fans with a first round KO. Just two months later, the two would have a rematch in Bangkok.
This time, Ramon would get the better of Coban and return the favor with a first round KO of his own.
Ramon Dekkers vs. Thai Judges
If you look through the fight record, you would see that Ramon Dekkers didn't fare well against Thai fighters. But if you watch many of these fights, they tell a completely different story.
On numerous occasions, Ramon was the victim of biased Thai judges. It seemed like the only way he could win in Thailand is if he won by KO or completely dominated the bout.
There were many fights in Thailand that Dekkers didn't deserve to lose. It felt like many Thai judges had it out for Ramon, which led to him coming out on the losing end.
But even though Dekkers lost many decisions in Thailand, he won the hearts of many fans.
The End of Ramon Dekkers' Career
Throughout the late 1990s, The Diamond would stay active fighting throughout the world. Winning some big fights, losing a few, and competing in multiple title fights.
He would win the IKBF World Title in 1994 and then win the WPKL Super Welterweight Title in 1996. Then after his TKO win against Marino Deflorin, would retire for the first time from fighting.
This retirement would last for four years until 2005. He would return to meet Duane Ludwig at the K-1 Max 2005 Final.
His comeback would be a successful decision win. But his last fight in 2006 would be a decision loss to Joerie Mesat at the K-1 Grand Prix 2006.
Ramon Dekkers would officially announce his retirement from fighting after the bout.
Ramon Dekkers' Legendary Style
The Diamond had one of the most exciting styles of any fighter that has ever lived. Always pressing the fight, but being fundamentally sound in every aspect of the sport.
But the two things that he was most known for was his incredible punch combos and devastating leg kicks. Ramon Dekkers would test the range with his hands and once he found it, he'd unleash his vicious leg kicks.
Then quickly following them up with fast and powerful punching combos that would crumble his opponents. His style was one of the most exciting and effective of anyone in his era.
Helping put Dutch kickboxing on the map and further popularize the sport of kickboxing in the west.
The Passing of Ramon Dekkers
In 2013, the kickboxing world was saddened to hear about the passing of the legend Ramon "The Diamond" Dekkers. After a training session, witnesses saw Ramon fall from his bike on his way home.
It was declared that Ramon suffered a heart attack and efforts to resuscitate him didn't work. Fighters and fans alike were heartbroken at the loss of an icon.
At his funeral, an airplane with a banner flew by with the words "The Diamond is 4ever, rest in peace.
The Legacy of Ramon "The Diamond" Dekkers
Not only was Ramon Dekkers a great fighter with an impressive 186 wins(95 knockouts), but he was an inspiration. Generations of fighters after Ramon idolized the Dutch fighter and inspired them to get into kickboxing and Muay Thai.
Young fighters wanted to be just like their hero The Diamond and put on spectacular performances. Ramon Dekkers is gone, but he will never be forgotten.