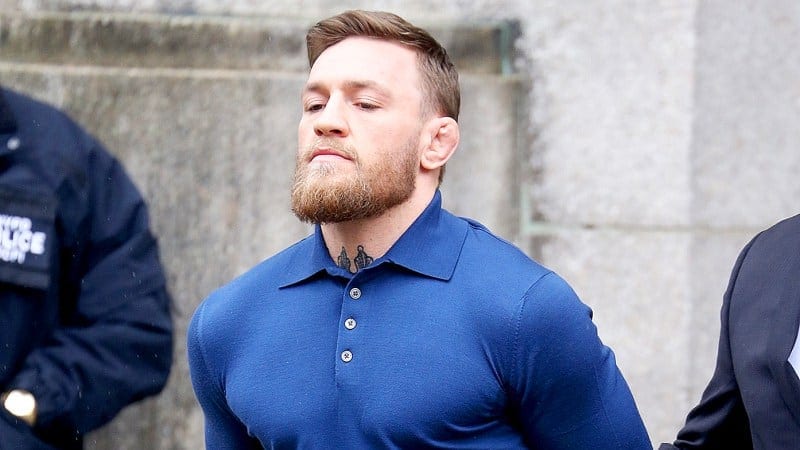 Although it was widely thought to be a foregone conclusion, Michael Chiesa made it official when it was announced he had filed a civil lawsuit against Conor McGregor in New York Court.
The lawsuit came about, of course, due to McGregor's highly publicized April attack where he rushed the Barclays Center in Brooklyn with a horde of goons to gain retribution on Khabib Nurmagomedov for shaking down his isolated friend Artem Lobov at the fighter hotel the week of UFC 223.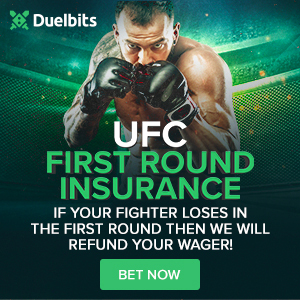 'The Notorious' threw a metal dolly, among other inanimate objects, through a bus containing Khabib and other fighters on the card, injuring Chiesa, Ray Borg, and others while forcing three total fights off that weekend's UFC 223 (including Lobov's bout against Alex Caceres).
Chiesa was shown suffering what appeared to be minor facial lacerations on the now-worn video of the incident, which is being used to promote McGregor's upcoming fight with Nurmagomedov at October 6's UFC 229 from Las Vegas. McGregor was arrested on assault charges and jailed in New York.
The former UFC champion posted bail, and ultimately entered a plea deal in July to avoid serious punishment. That's left him free to fight, but it's also made his civil suit with Chiesa an open-and-shut case according to a New York-based lawyer.
Dmitriy Shakhnevich, a criminal defense and personal injury lawyer who's been commenting on each step of the entire ordeal, recently told MMA Fighting that Chiesa definitely has a "legitimate" case, so much so that McGregor has no way to defend himself because he plead guilty in a criminal court:
"There's definitely a legitimate case. In fact, because [McGregor] plead guilty in the criminal case. And in criminal cases the standard is higher — it's beyond a reasonable doubt. It's not a preponderance of the evidence. Because he did that, it's virtually a defenseless case. You can't defend this case, there's no way to defend it. Even if he didn't plead guilty, there's 450 videos showing this. There's really no substantive defense."
Shakhnevich predicted that Chiesa will settle with McGregor and Barclays Center, whom he also named in the suit, and it should happen rather easily:
"There's no other way," the lawyer said. "Because there's no defense. There's no way Conor can defend his case — he plead guilty. He allocated in open court what he did wrong. There's no defense that's admissible in this case."
The attorney noted that the dollar amount of Chiesa's supposed settlement wouldn't be all that high because no serious injuries were involved. Chiesa's legal representative Joseph W. Murray declined to name a figure in the suit, and Shakhnevich said that was a good tactic. He believed Chiesa could get somewhere in the "low six-figure" range, even though that was a stretch.
They do have the leverage to draw out the proceedings during a time when McGregor is obviously busy, however, so with the UFC megastar set to make a massive windfall against Khabib, settling will be the only path to go:
"What they can do in this case is they can really put Conor through the ringer," Shakhnevich said. "They can make him sit for a deposition, they could tape the deposition. It could make him really uncomfortable. He doesn't need that. He has money, he has fame, he has everything. He's not gonna want to be dragged through the mud. He's gonna pay whatever he has to pay. Whatever he pays will pale in comparison to what he makes in a couple of weeks. There's really no reason for him to defend this case."
Chiesa may be taking criticism online for his decision to sue, but Shakhnevich said he was in his rights to do so and was even smart to pursue the case due to the volatile nature of professional MMA:
"It's tough to forego this possibility," the attorney said. "The justice system is designed for this and he has a great case on the merits. There's no downside. So, it's tough to blame him. To get that much money in his pocket for a guy — you never know, he could lose his next fight and be cut and that's it. It's that kind of business. So, you can't really judge him. I don't. I'd encourage him to do the same thing and I'd encourage everybody else in that bus to do the same thing."