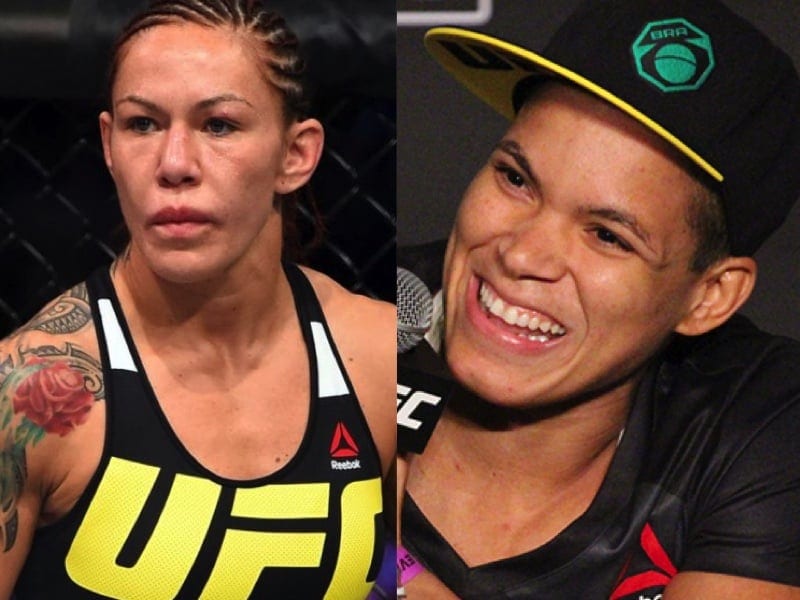 Since finishing Miesha Tate in the main event of UFC 200 in July 2016 to become the bantamweight champion, Amanda Nunes has defended her 135-pound title three-straight times, most recently scoring a dominant victory over Raquel Pennington in the main event of UFC 224 last weekend from Rio de Janeiro, Brazil.
Moving forward, however, there doesn't appear to be a clear challenger for Nunes at 135 pounds. In a recent interview, Tate discussed the current state of the division, but said that it'll likely 'come around':
"We are in a bit of a drought in the 135-pound division," Tate told MMAjunkie Radio. "… But it opens opportunities for new stars to arise. We've just got to realize there's always ebb and flow. We're in a little bit of an ebb, but it'll come back. It'll come around."
Given the lack of contenders currently awaiting Nunes in her natural division, it's very possible that she'll next be booked against 145-pound title holder Cris Cyborg in a super fight.
Cyborg, who has dealt with a similar problem mostly due to the fact that the UFC doesn't have a ton of female fighters making up the featherweight division, is coming off of a one-sided victory over Yana Kunitskaya at UFC 222 this past March.
She has established herself as one of the most dominant fighters on the planet, with few opponents being able to challenge her.
Tate, however, believes that Nunes has the tools to give Cyborg some issues:

"I think she possesses a long enough range, enough power and enough speed to pose problems," Tate said. "That would be a really interesting fight. Obviously if she beats Cyborg, she would without question be the greatest of all time. … She's already kind of in that conversation right now."
Would you like to see Cyborg and Nunes square off later this year?