Poll: Should Rousimar Palhares Be Stripped Of WSOF Title?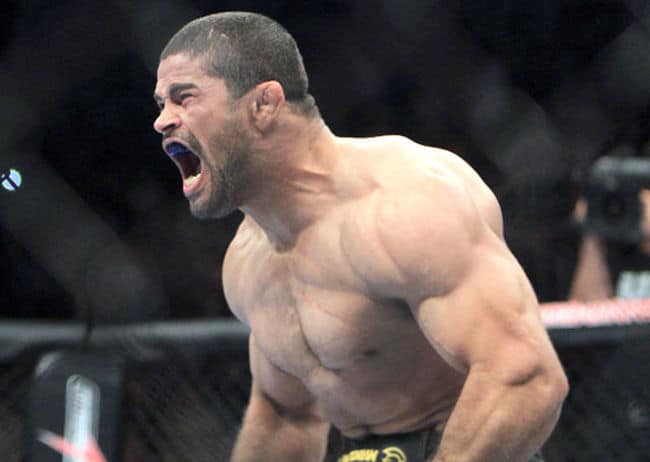 WSOF (World Series OF Fighting) welterweight champion Rousimar Palhares has again found himself the subject of overwhelming criticism. The world class Brazilian Jiu Jitsu practitioner has become quite a controversial figure in the sport, due to a number of ugly happenings during his UFC and WSOF tenure. It all started with a 2010 heel hook submission against Tomasz Drwal that Paul Harris failed to let go of, he was suspended for 90 days and then repeated the infraction against Mike Pierce in 2013.
Pierce has been out of action for the 21 months since, and 'Toquinho' was sacked by the UFC immediately. He crossed over to WSOF with a couple of submission wins against Jon Fitch and Steve Carl. The win against Carl at WSOF 9 won Palhares the promotion's welterweight strap, but his latest defense was a grizzly affair. Jake Shields has accused Palhares of repeatedly gouging his eyes throughout the fight, and it appears the Brazilian once again held the fight-ending submission too long.
With Ali Abdelaziz concurring Shields' story regarding the dirty tactics, it looks as though Palhares could be facing some punishment. Many are calling for the champ to be stripped of his title, but that could have many negative ramifications for WSOF, as could keeping him on board.
So what do you think they should hand down as punishment, if any at all? Palhares is arguably one of their biggest stars, but surely they can't afford all the negative press.
Take a vote and let us know what you think.