Poll: Should Nate Diaz Fight Tony Ferguson?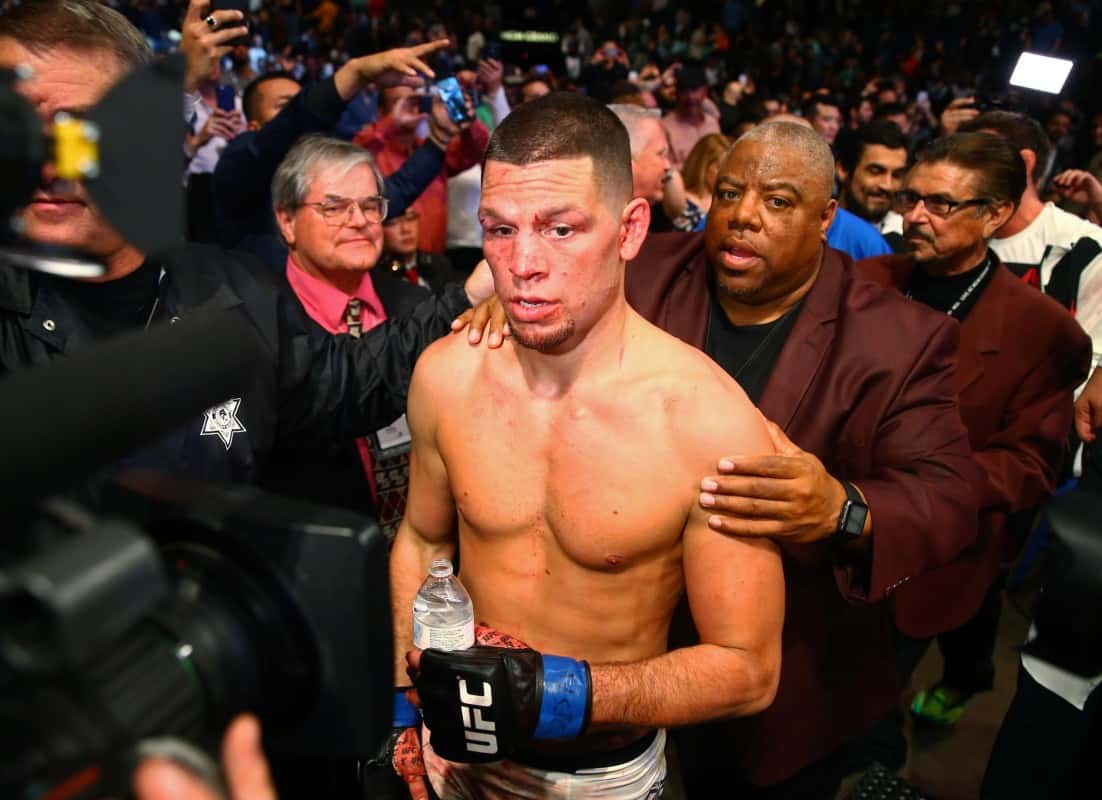 Yesterday (Wed., May 3, 2017) Nate Diaz set the MMA world afire with his lengthy interview on a special episode of "The MMA Hour" with Ariel Helwani.
Diaz had much to say about a litany of topics from the new UFC owners to Conor McGregor's long-rumored boxing match with Floyd Mayweather, but the most disappointing part of the entertaining segment, at least for his legions of fans, was when Diaz revealed he would be taking the rest of the year off to participate in his beloved triathlons, as the UFC hadn't made him an offer high enough to come back.
He also detailed how he had initially accepted but ultimately turned down a bout with Tony Ferguson at July 8's UFC 213, citing a number of reactions from fans online. Diaz understandably wants his rubber match with McGregor and the highly lucrative purse that comes with it, and it's plain to see why from his point of view. He's the only man to defeat McGregor in the octagon and did so by submission, and his one loss to "The Notorious" came in a close majority decision.
So it doesn't make much sense for him to fight the surging Ferguson, who is a dangerous opponent who brings only a small piece of the hype and attention that a potentially record-setting bout with McGregor would. No matter what, the UFC needs stars for its big summer run, and it could make sense for them to just pay the piper and get Diaz in the octagon.
That doesn't look like it's happening, however. Should he have agreed to fight Ferguson?