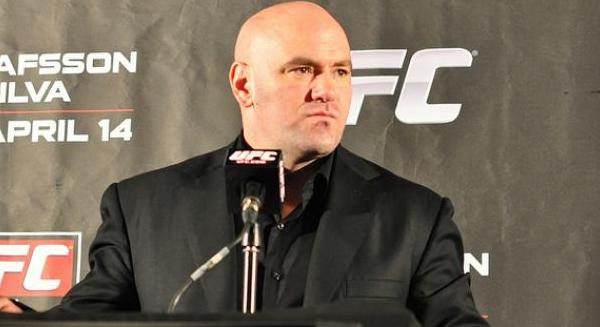 Earlier today (Tues., December 2, 2014) the UFC confirmed a prior rumor that they would be introducing mandatory uniforms for fighters by signing a six-year partnership with Reebok that will begin at International Fight Week in July 2015.
Not surprisingly, the deal came with its own pros and cons that will result in much ensuing controversy at the plan's outset.
UFC CEO Lorenzo Fertitta was quick to point out that the fighters will incur the majority of, if not all, revenues gained in the deal with Reebok, giving lesser-known fighters a security blanket of guaranteed income and allowing them to focus more on training.
It sounds like an excellent idea on paper, but with the earnings system based on a fighter's ranking and how much their new "kit," which is a pre-made uniform with built-in sponsors, sells, there's still a lot left up to interpretation in this new sponsorship situation.
One, the members of the media who vote on the official UFC rankings, which are repeatedly blasted as irrelevant, were basically handed the keys to a fighter's earning potential, and that's a dubious and unnecessary position for them to be in.
Two, while the UFC has been blasted for their low pay of up-and-coming fighters, a system that installs blue chip sponsors and pays them accordingly could be a great thing for the athletes to make more money. However, it's undetermined as to whether or not top-level champions will be able to negotiate their own deals within the rules of the new sponsorship setup.
If not, significant earning potential could be taken away from the fighters, and while the best competitors don't need the sponsorship dollars as much as a struggling fighter does, it's yet another way that the UFC is taking control away from the talent.
Overall it's tough to say what the lasting ramifications of such an overarching change will be for the UFC. With big change set for next summer, do you approve of the UFC's drastic new way of outfitting their fighters?

online surveys